Proactive IT operations

Lowered risk

Improved operational efficiency
Analysis in vScope
Automatic analysis of IT helps organizations with better decision support and to identify bottlenecks in the infrastructure. Analysis in vScope is conducted on correlated data from many different systems of the datacenter. This approach equips organizations with much smarter analysis that is both holistic and can highlight issues that lies between technological platforms. The result is data driven decisions, proactive operations and improved service quality of your IT.
Prevent and reduce downtime and business losses
Automate health checks and compliance controls with vScope's analysis. The result is increased service quality and improved productivity by reducing the risk of downtime and disruption of the IT.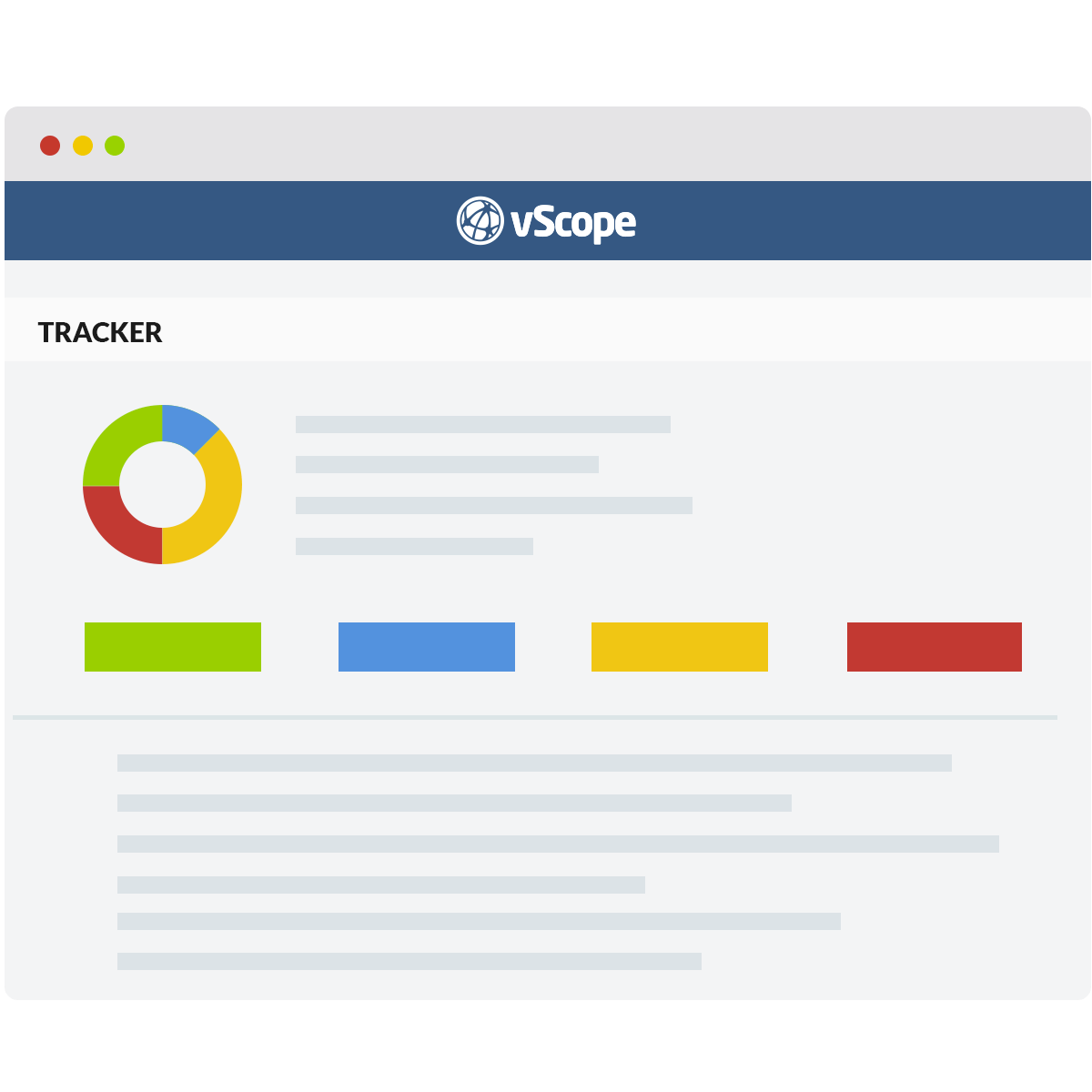 Break the siloes of IT and understand the big picture
Based on a relational map of your IT infrastructure vScope's analysis can highlight bottlenecks and misconfigurations that spans across technological platforms. A very powerful feature that allows you to analyze your complete IT in one single view instead of multiple tools.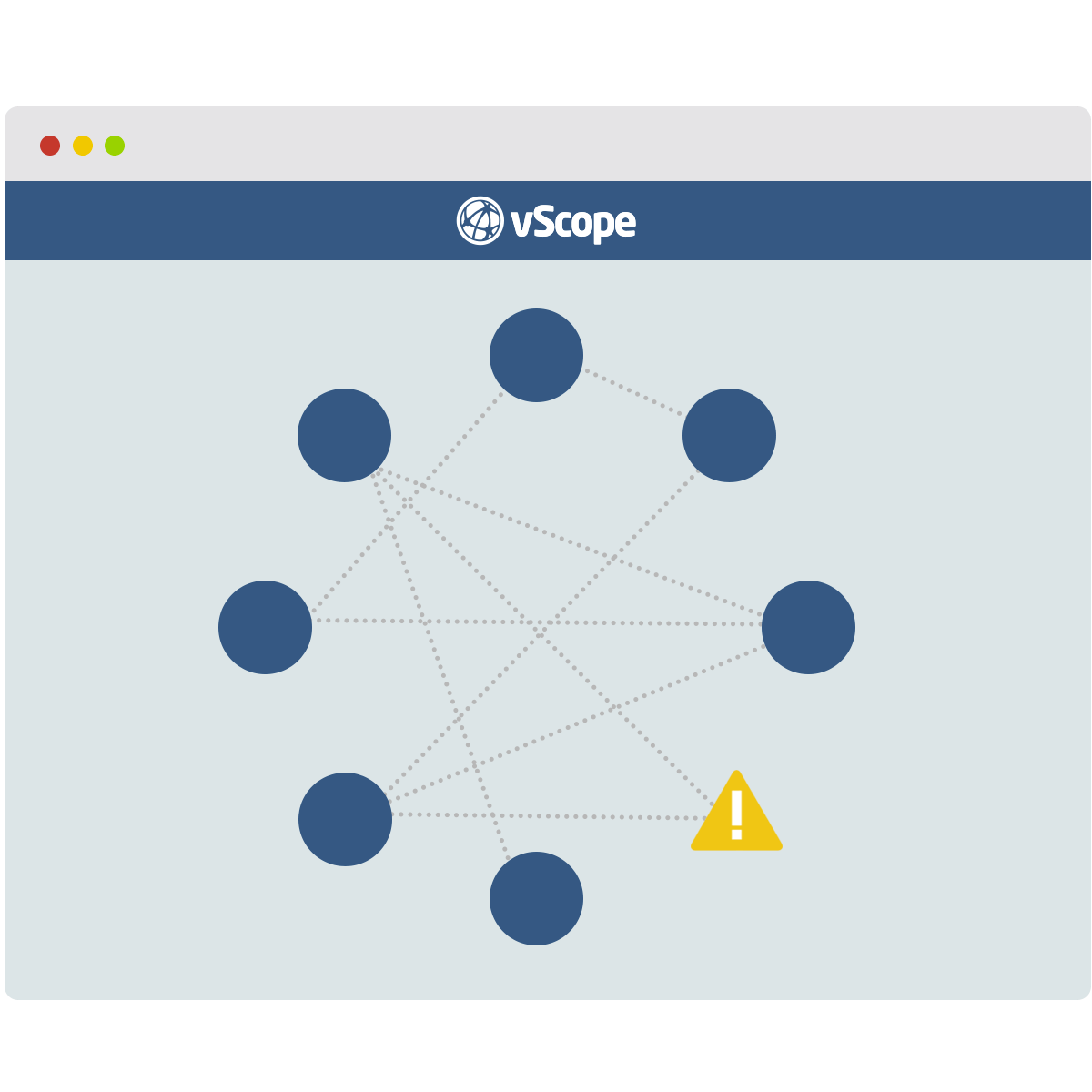 Enable data driven insights and decisions
vScope's analysis is based on both the latest information and historical data to better predict potential disruptions in your IT. This equips your organization with a more data driven and proactive approach to IT management.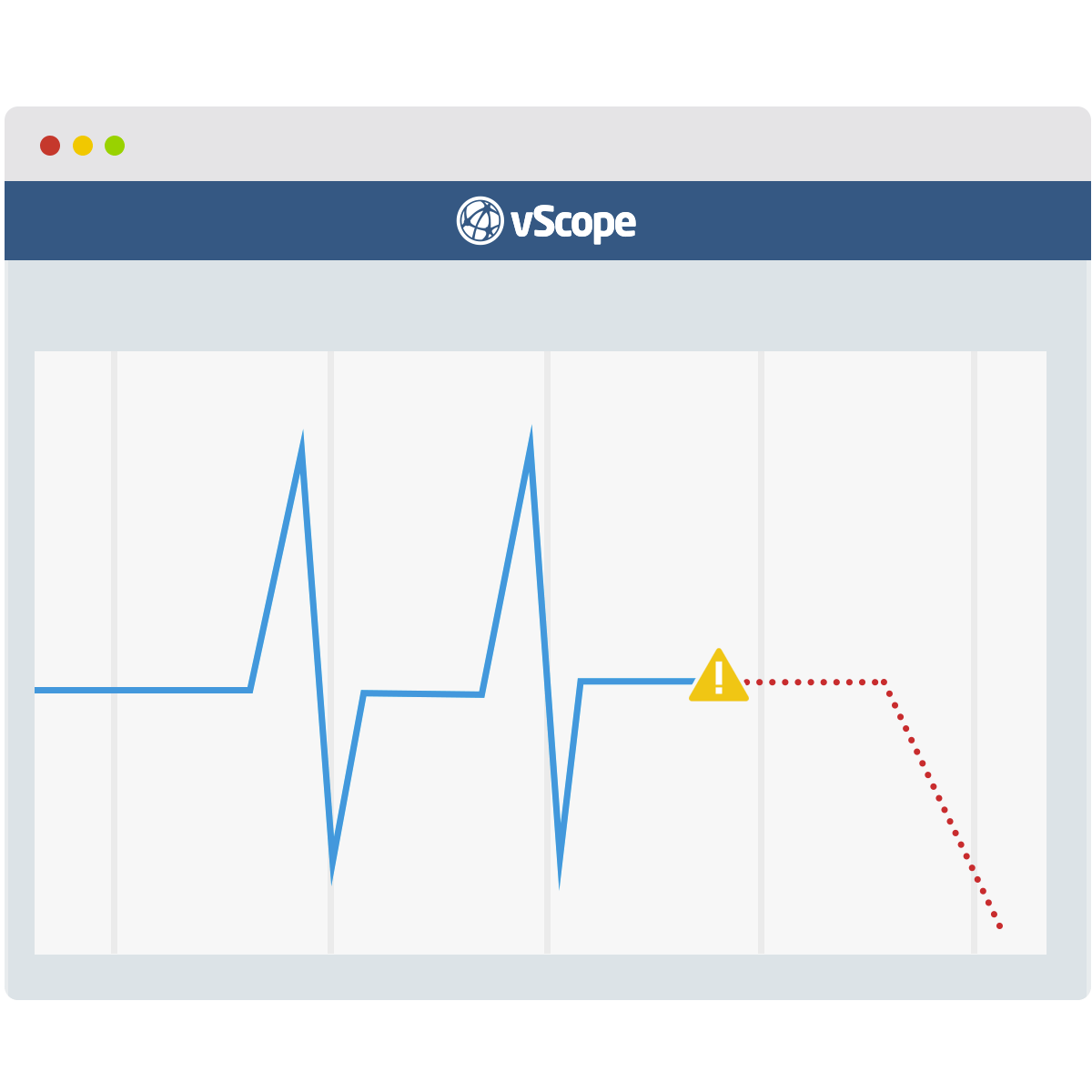 Forecasting based on historical data
Use vScope's forecasting analyses for decisions within capacity planing, IT investments or budgeting. A smarter way to automatically get the information you need – when you need it.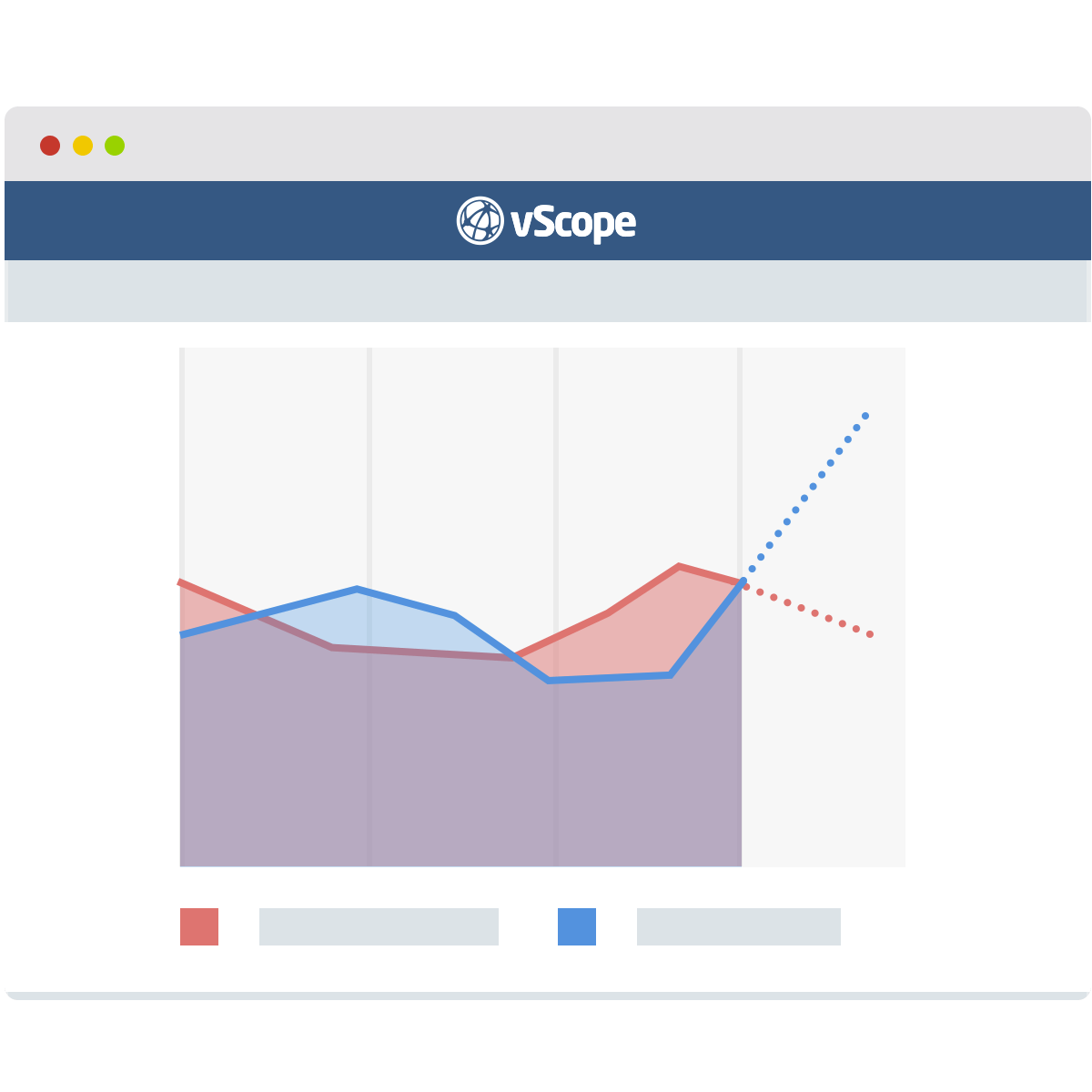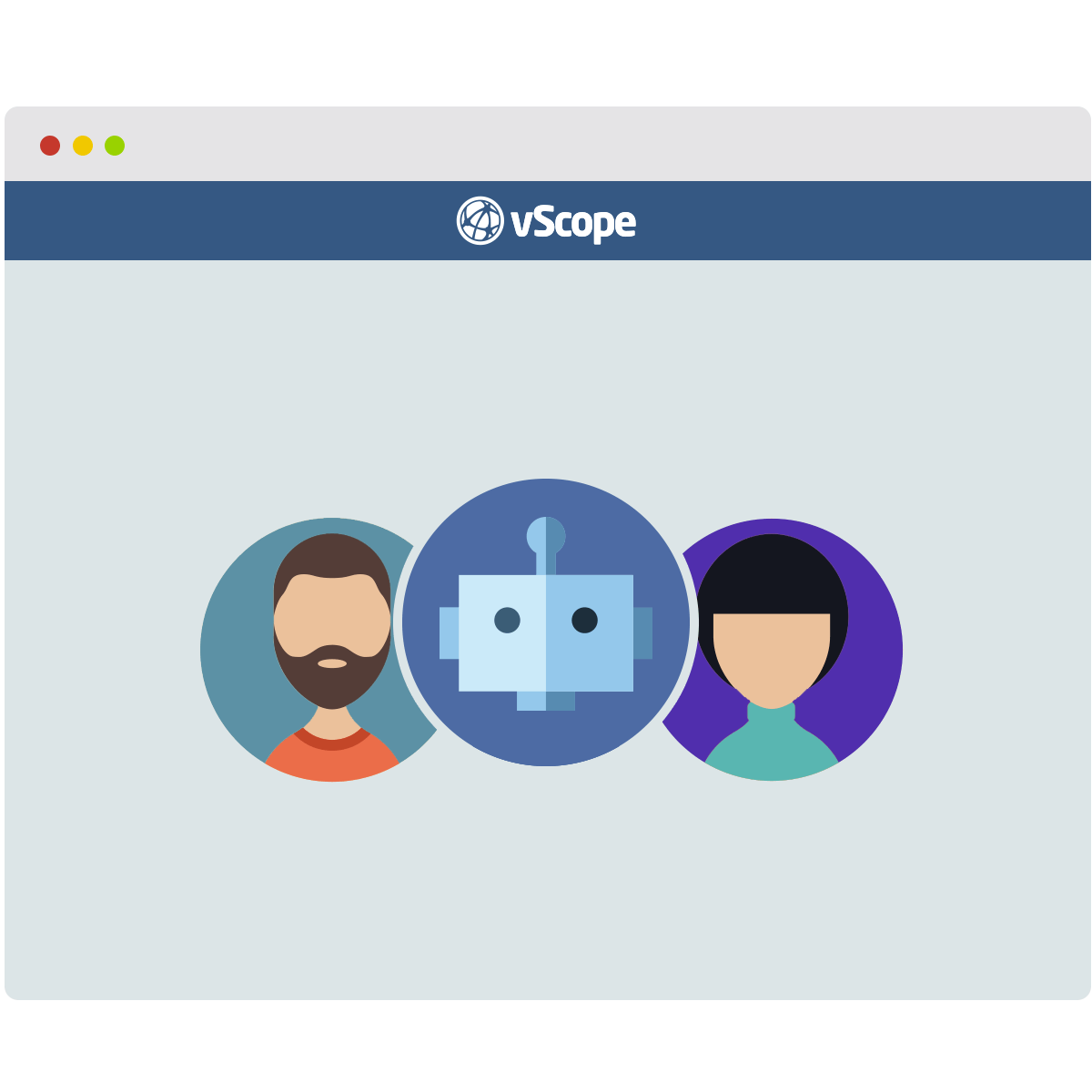 A digital co-worker for your organization
vScope is your IT organization's digital co-worker with knowledge spanning across multiple areas and competences. A helping hand when it comes to ensure that your IT is compliant with industry best practice.
What analyses are included in vScope?
Besides all custom analyses you can build, vScope comes packed
with analyses within various areas and interests to help you ensure compliance.
Asset Management
Backup
Capacity Planning
Change
Cloud
Configuration
Containers
Database Management
GDPR
Network
Patch Management
Performance
Security
SLA Management
Snapshots
User & Groups
Virtualization
Web
Frequently Asked Questions
Continue to explore vScope
Documentation
A powerful and automatically updated documentation that lets you skip tedious manual work to stay informed about your IT.
Integration
Bring the information gathered by vScope into other systems and make the most out of the relational map of the IT.