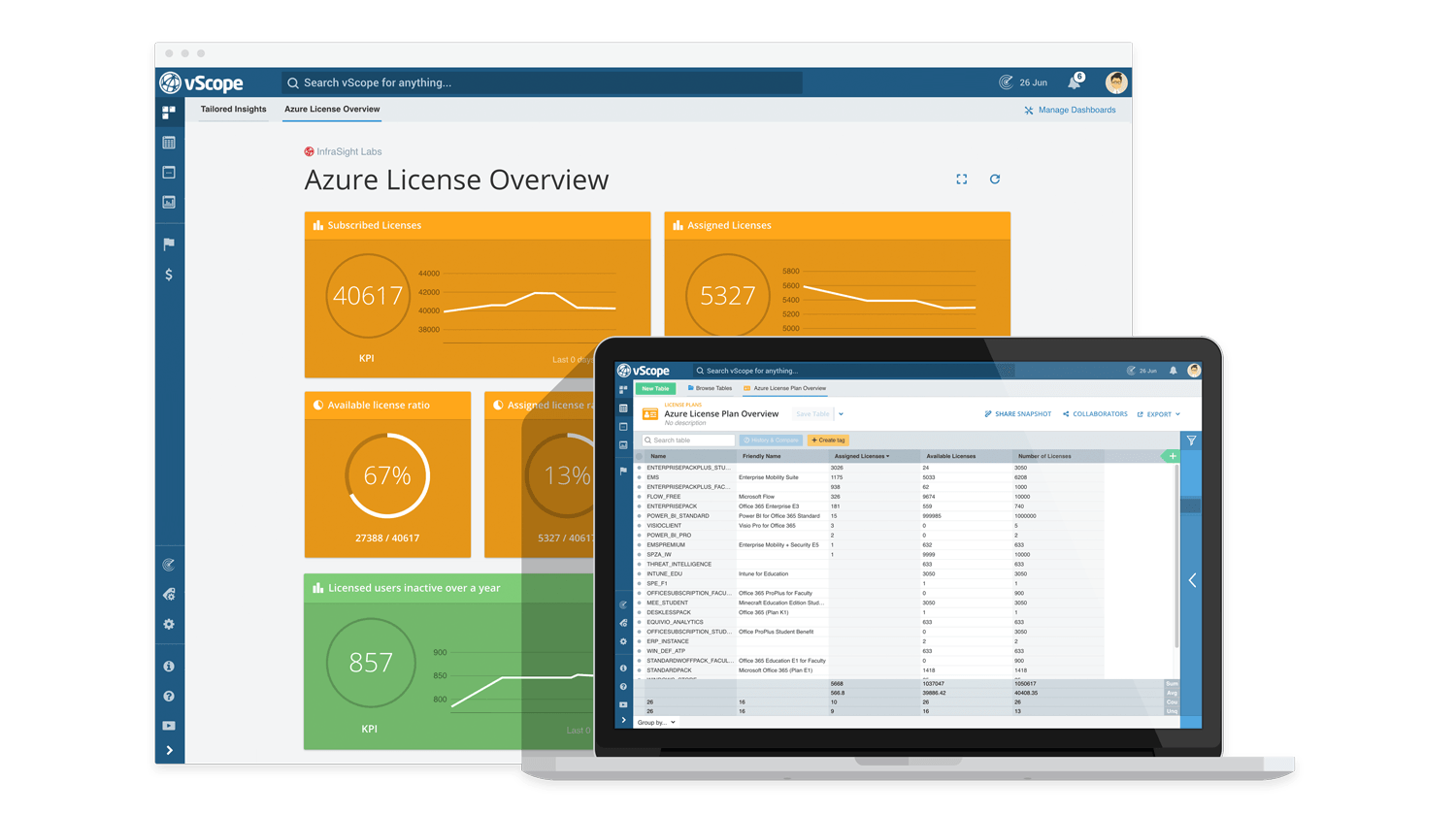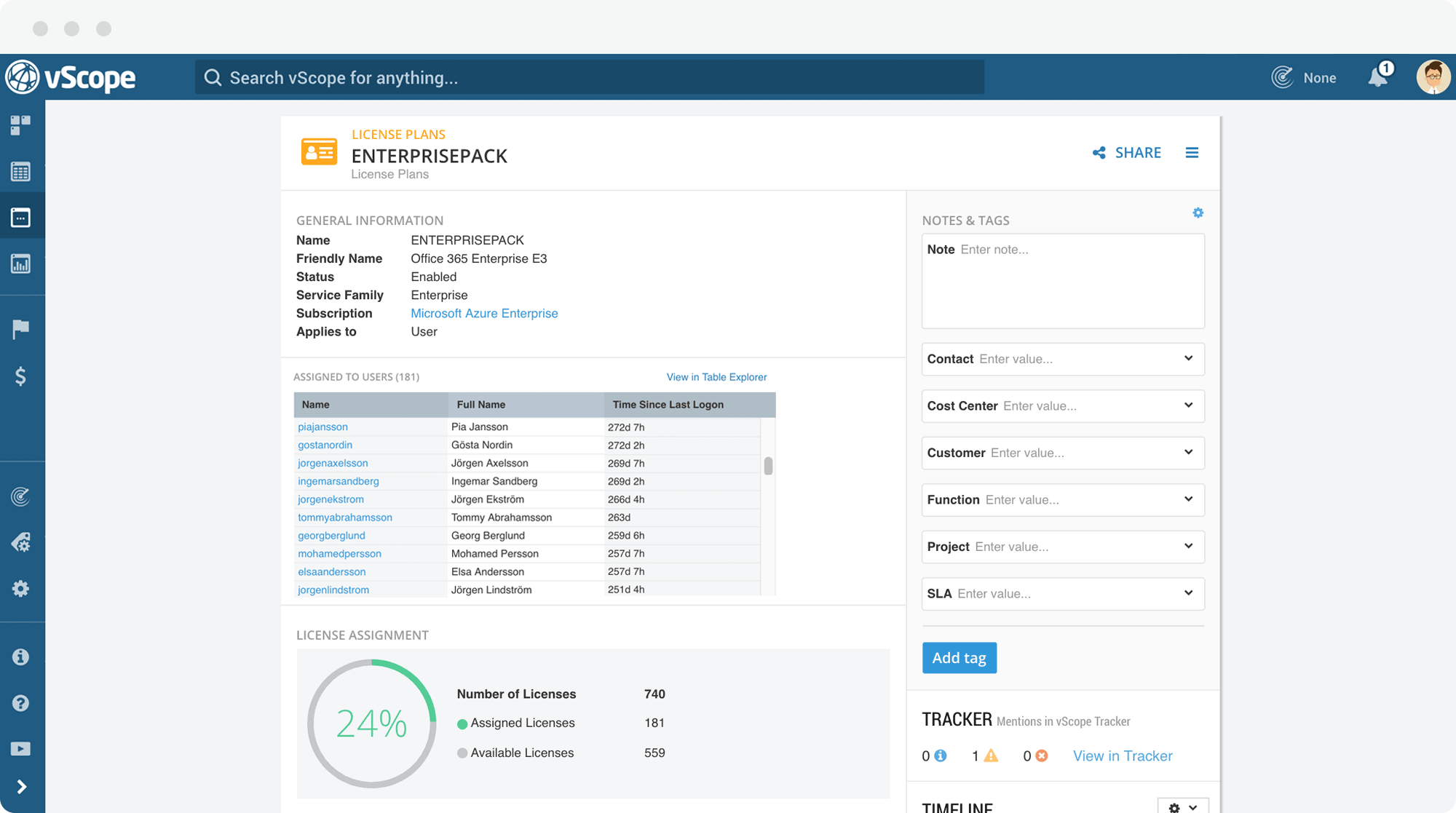 Out-of-the-box reports about Azure licensing
Instant access to reports about Office E1, E3, E5 or any other license plan in Azure.
Drill-down with the full user information
Get the full picture of your license assignments using user account information from the Active Directory.
Find obsolete resources and save money
Quickly list unused license plans and user accounts to lower your overall Azure cloud spend.
Built-in reports – easy to access
Leverage from automatic reports about Azure cloud spend without accessing the Azure portal.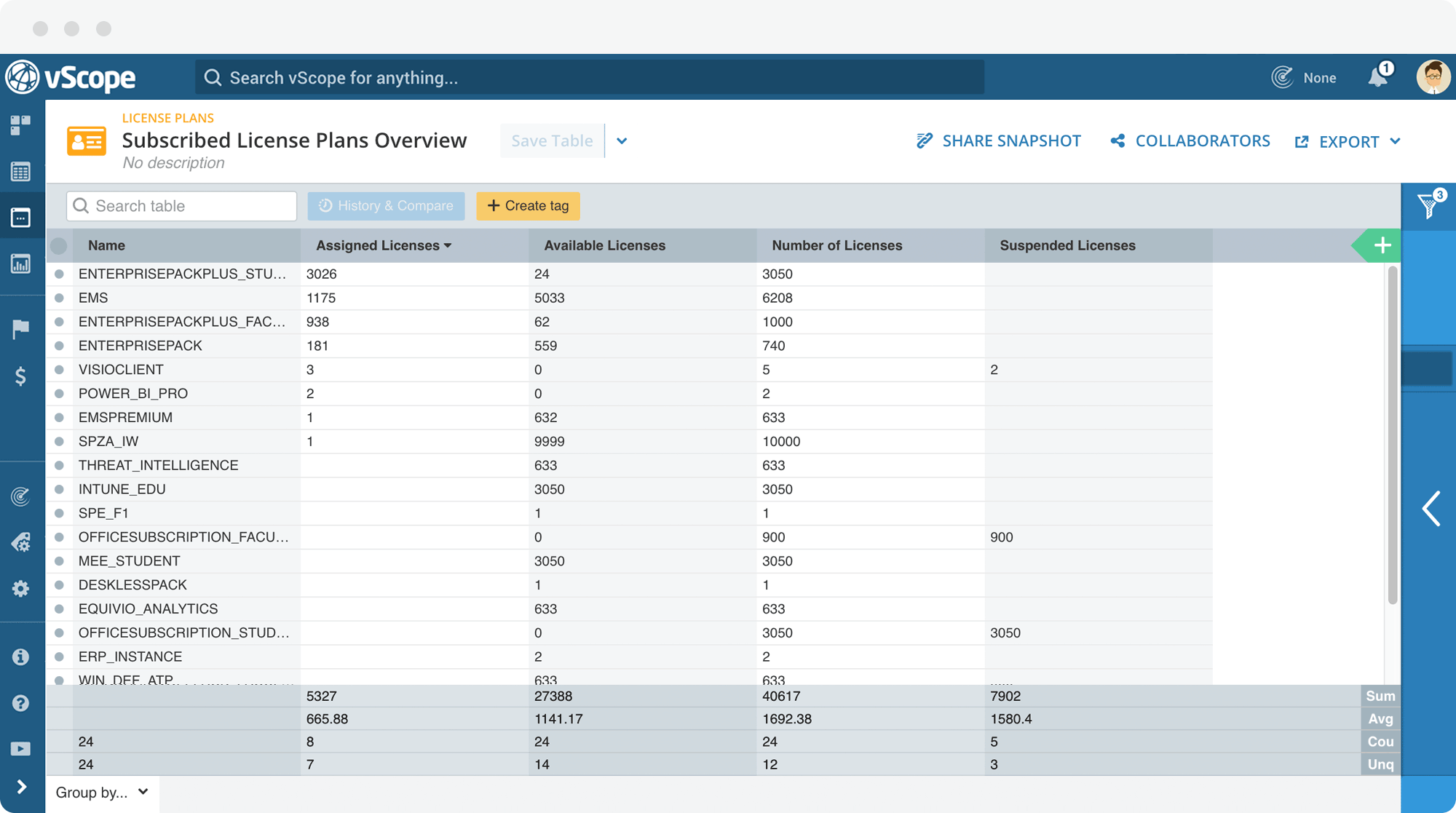 What is included?
vScope is your go-to-place for all you need to know to optimize Azure Cloud Spend
Azure Subscription Information
License Plans and Assignments
Service Plans and Accessibility
Suggestions for Lowered Azure Cloud Spend
Correlated with On-Prem Active Directory
Historical Traceability
View subscription details
Preview prices and get a custom quote for vScope on our Account pages
News from InfraSight Labs
anton.petersson@infrasightlabs.com
vScope has a world leading discovery engine. To manage it you will need to understand how Discovery Manager functions. These are the key concepts you need to started.
Learn more
ACTIVE DIRECTORY AUDIT
Continuous audits of your directory service to ensure compliance.
Learn more
ANALYSIS IN VSCOPE
Bring proactivity to your operations with vScope's analysis.
Learn more