Know what you have
– at any time
Automate your documentation routines of IT with vScope.
The best IT departments always
know what their IT looks like
vScope Documentation is built for every member of your IT team to support accuracy, transparency and operational excellence.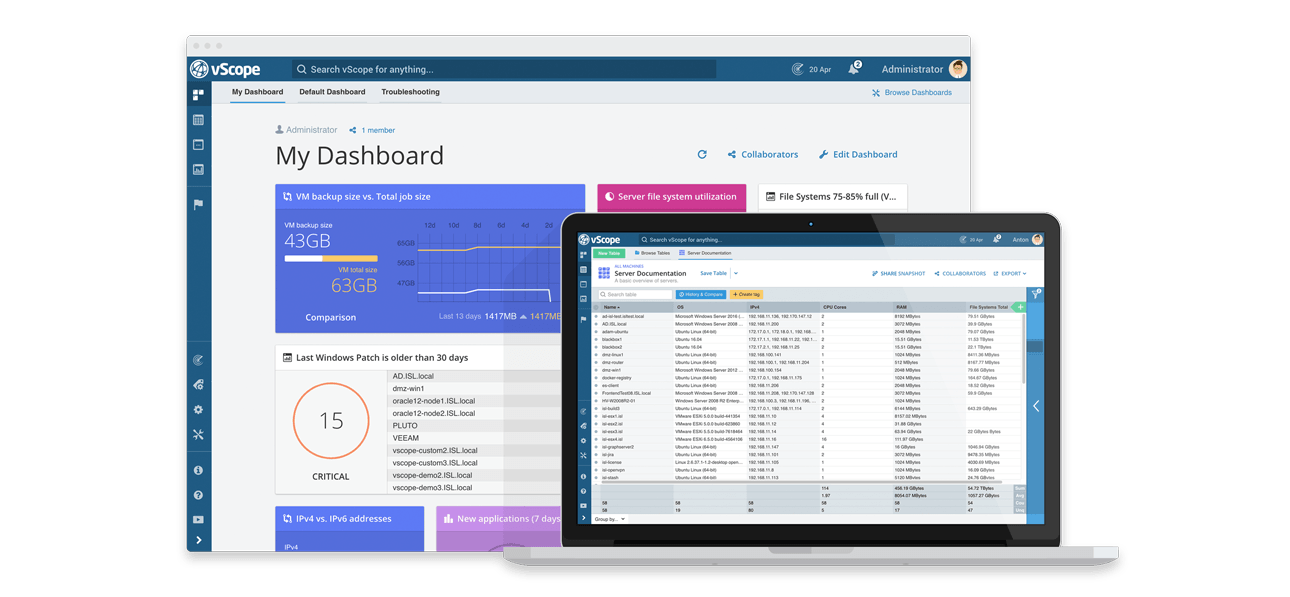 Bring transparency to documentation & reporting
Stay updated
Accurate information to stay informed and make smarter decisions.
Collaboration
Improve team efficiency with enhanced collaboration.
Automation
Automate day-to-day routines with a detailed documentation of all IT.
All information in one console

Supports several technical components and gathers all important information in one place.

Collaborative & Easy to use

Share, schedule and export. vScope creates a common gathering point where everyone can access the same information at the same time.

Automatic relationship mapping

vScope correlates all information and helps you visualize important relationships between platforms in the IT infrastructure.

History & Change tracking

vScope offers full traceability of all changes and settings from day one of installation.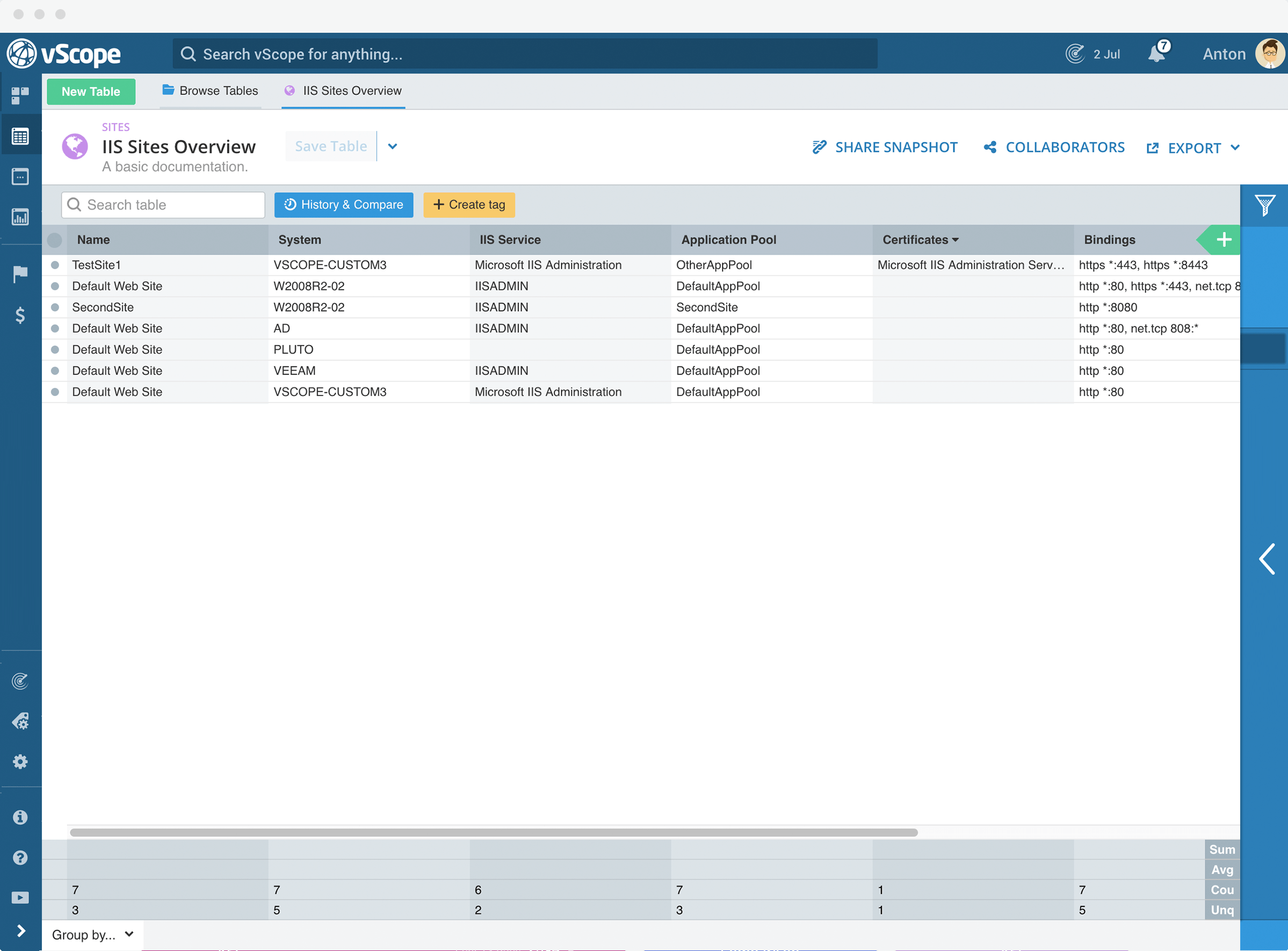 Easy to share
Distribute reports about any resource, service or user account via email.
Bundled reports
Built-in reports such as IP-plan, server documentation and application inventory.
Collaborative
Enable a self-service documentation platform.
Keep track
Set up custom alerts to track changes and trends.
View pricing for documentation
vScope is licensed on a subscription based model.
Learn more, preview and customize your license at our Account pages.
Frequently Asked Questions
How is vScope licensed?

vScope is licensed on a subscription based model. The license is calculated based on size (What and how much to document) and subscription length. If I'm interested in documenting my Active directory and virtual servers, I will license the number of user accounts and the number of servers I want to document. For instance 3000 users and 200 servers.

How can I try vScope?

You can download the platform vScope Core for free on our download page. This will give you enough functionality to get started using vScope. We do recommend you to try vScope Unlimited during a so called Assisted Trial which is conducted together with a product expert from InfraSight Labs. Learn more about our trial concepts.

How is vScope delivered?

Currently vScope is delivered on-prem with an installation that is done on a server in your environment.
News from InfraSight Labs
anton.petersson@infrasightlabs.com
Saving $8000/year in licensing costs through a quick directory audit with vScope Licensing usage can be a tough challenge to track. This means
Learn more
INTEGRATION IN VSCOPE
Reuse tags, comments or push data to other systems.
ANALYSIS IN VSCOPE
Bring proactivity to your operations with vScope's analysis.