Increase productivity

Make IT collaborative & transparent

Automate manual work
Documentation in vScope
Monitoring and scripting are the most frequently used methods for organizations to document how their IT is configured. These methods help collecting some of the scattered data from the datacenter but do not solve the fundamental challenge of bridging information from multiple platforms and providing the big picture of what the IT looks like.
What you really need is a perfect documentation of all configurations and documentation in vScope is holistic, intuitive and collaborative. It is designed for anyone working with IT to easily browse and build documentation from any information from their datacenter without any prerequisite knowledge. With additional reporting features vScope becomes the common platform for organizations to gather and distribute insights about their IT from one single view.
Automated discovery without any agents
Automate tedious manual tasks related to gathering, structuring and maintaining a documentation of your IT. vScope's discovery is fully automated, works without agents and requires no time consuming maintenance.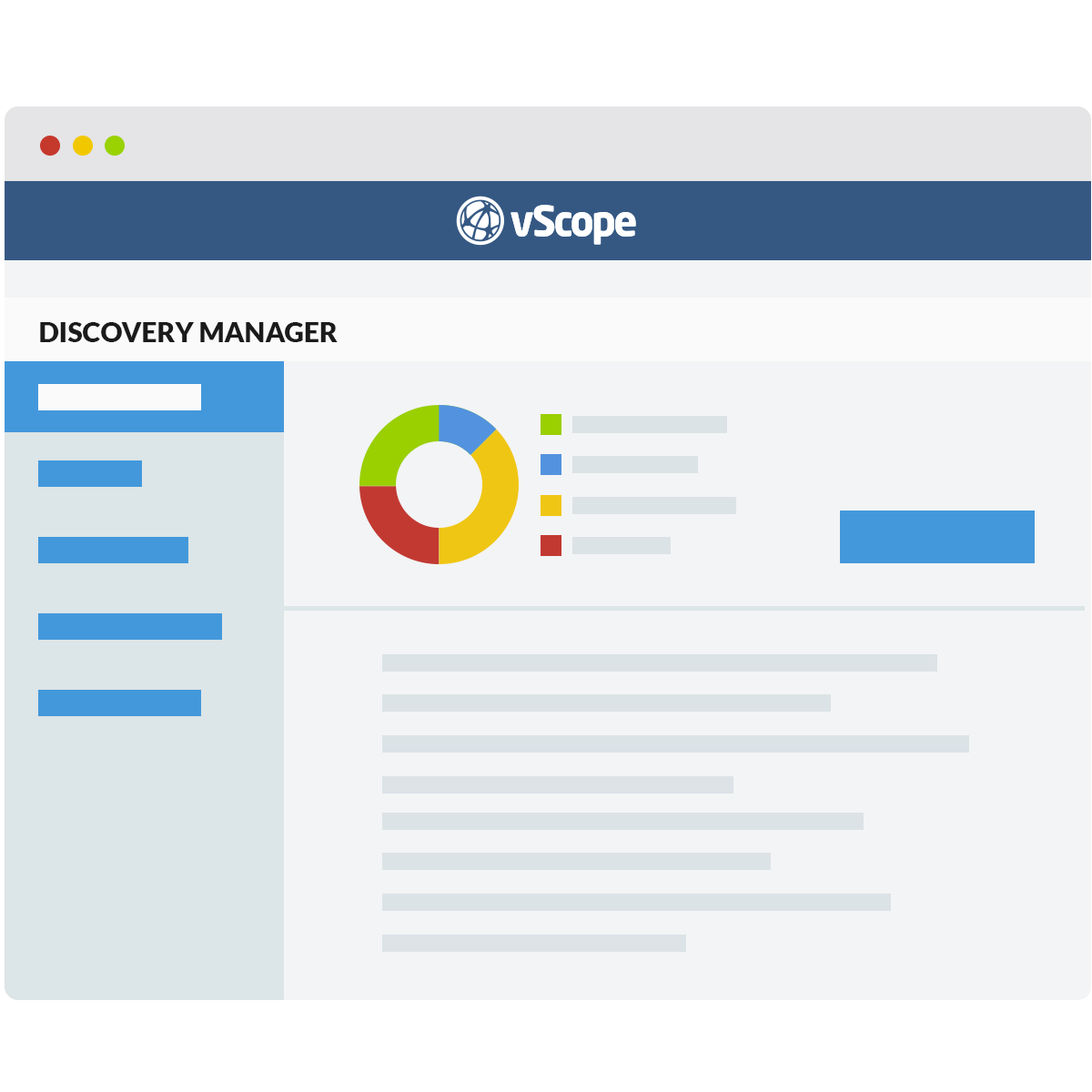 Everything in one
single view
With platform independent inventory you will have access to all important information about your IT resources in one place. Including virtualization, servers, clients, certificates, databases, cloud, backup and much more…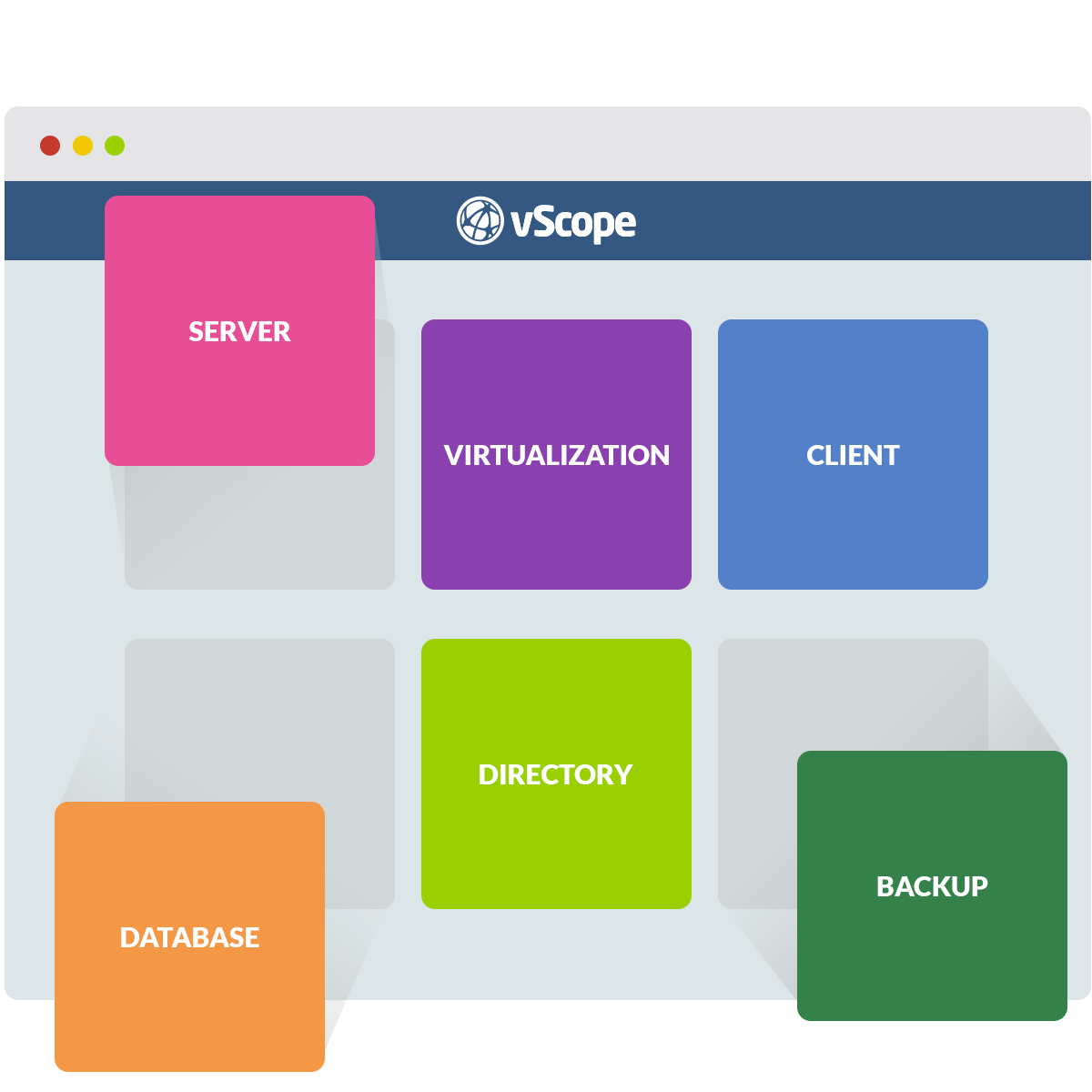 Automatic dependency mapping
In vScope data is automatically updated and correlated which allows your organization to avoid manual routines of mapping dependencies between IT resources.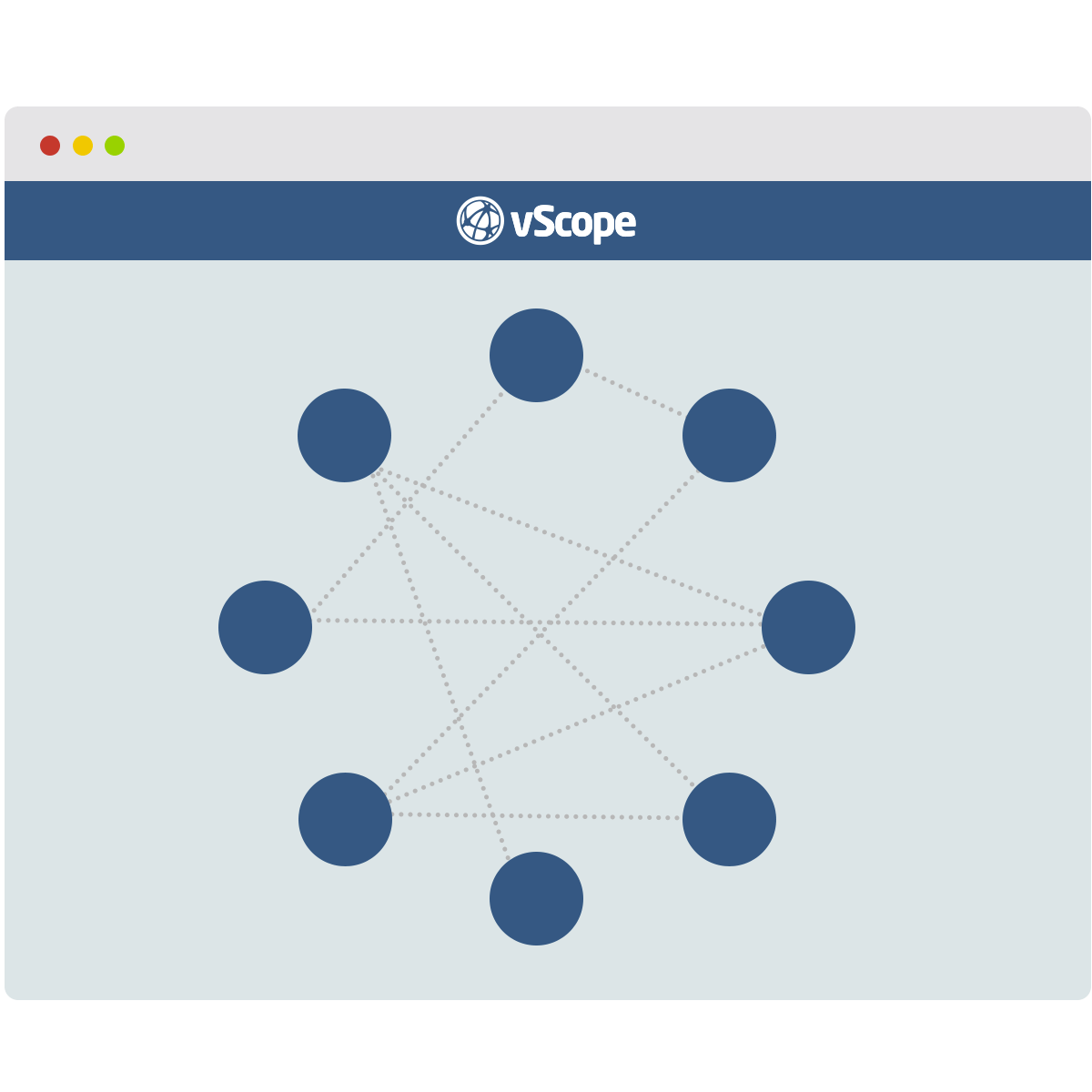 Faster and more accurate reporting
vScope includes powerful reporting features that enables organizations to easily build, share and schedule the documentation in form of reports to anyone interested.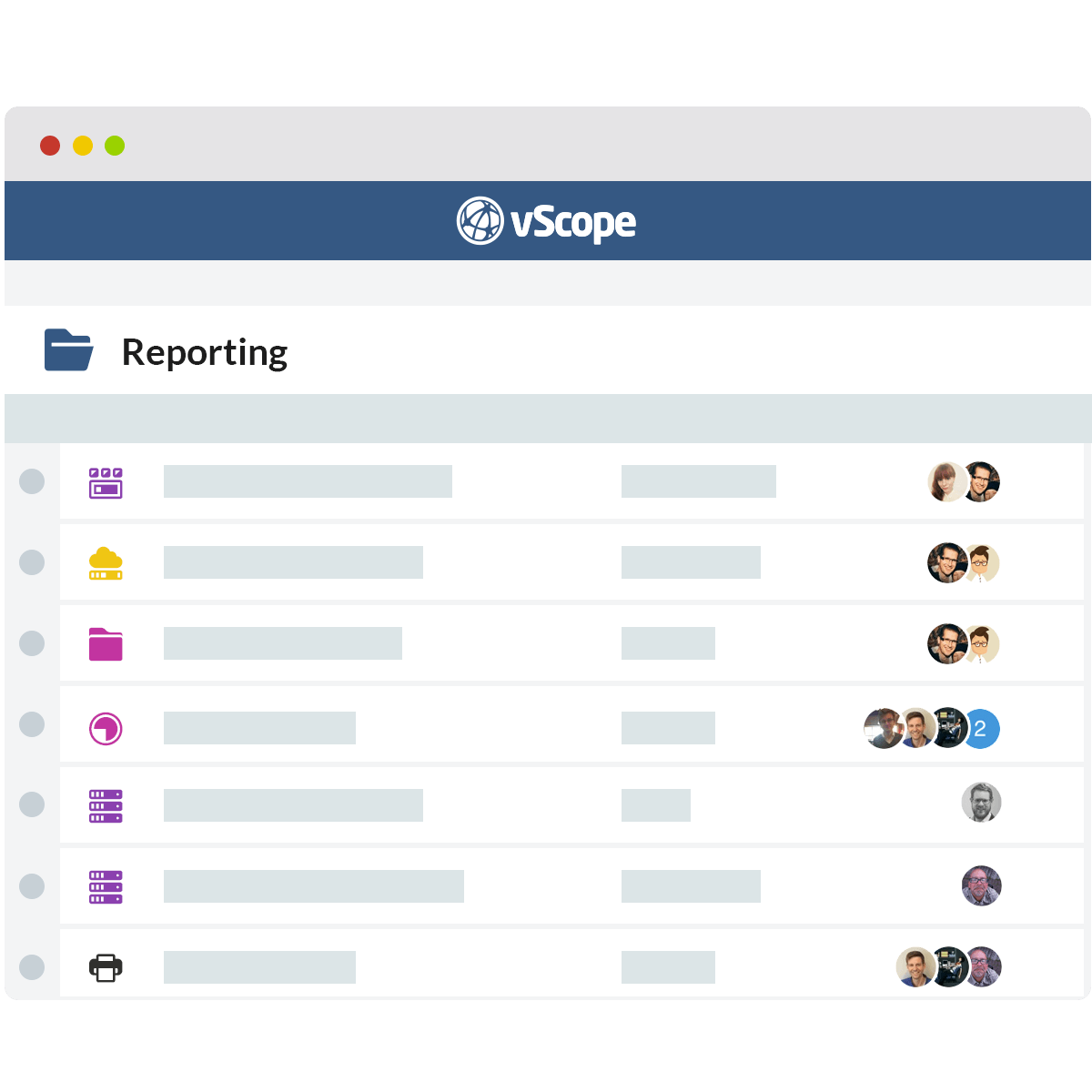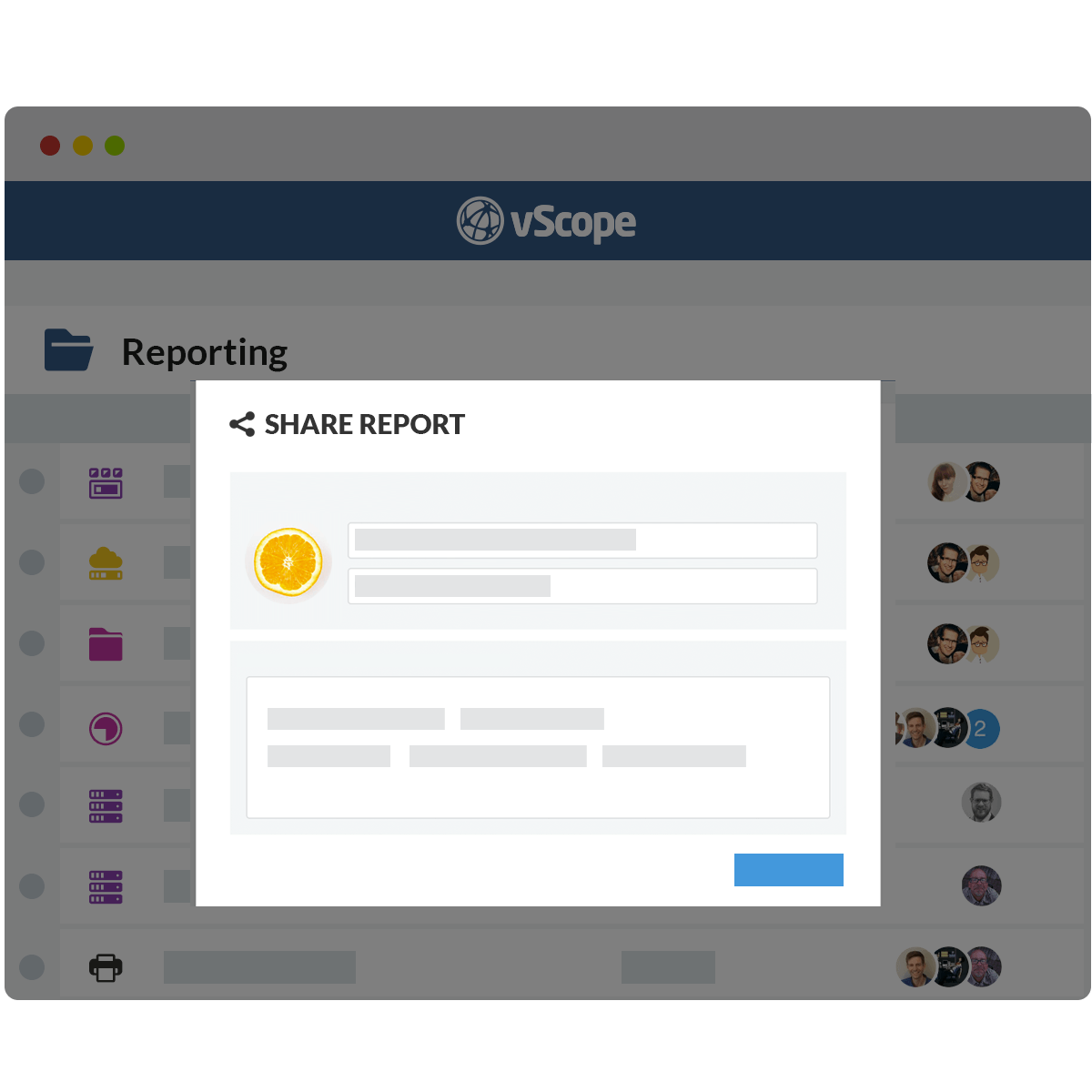 Collaborative for anyone needing IT information
Equip your organization with a collaborative and common platform for any kind of information about your IT. This makes information more accessible and lowers the dependency on certain individuals.
What can I use vScope's documentation for?
Having access to a powerful and automatically updated IT-documentation unlocks numerous of use cases.
Asset management
Billing
Capacity planning
Change management
Charge back
Cloud migration
Configuration management
Cost management
GDPR
License management
Life cycle management
Migration
Outsourcing evaluation
Project planning & Follow up
Reporting
Service level agreement
Security
Frequently Asked Questions
Continue exploring vScope
Analysis
With a powerful data model of your datacenter vScope can automatically track misconfigurations, suggest improvement and guide professionals to more proactive operations.
Integration
Bring the information gathered by vScope into other systems and make the most out of the relational map of the IT.