ACTIVE DIRECTORY DOCUMENTATION
Active Directory Audit Made Easy
Automatically inventory and document users, groups and permissions with vScope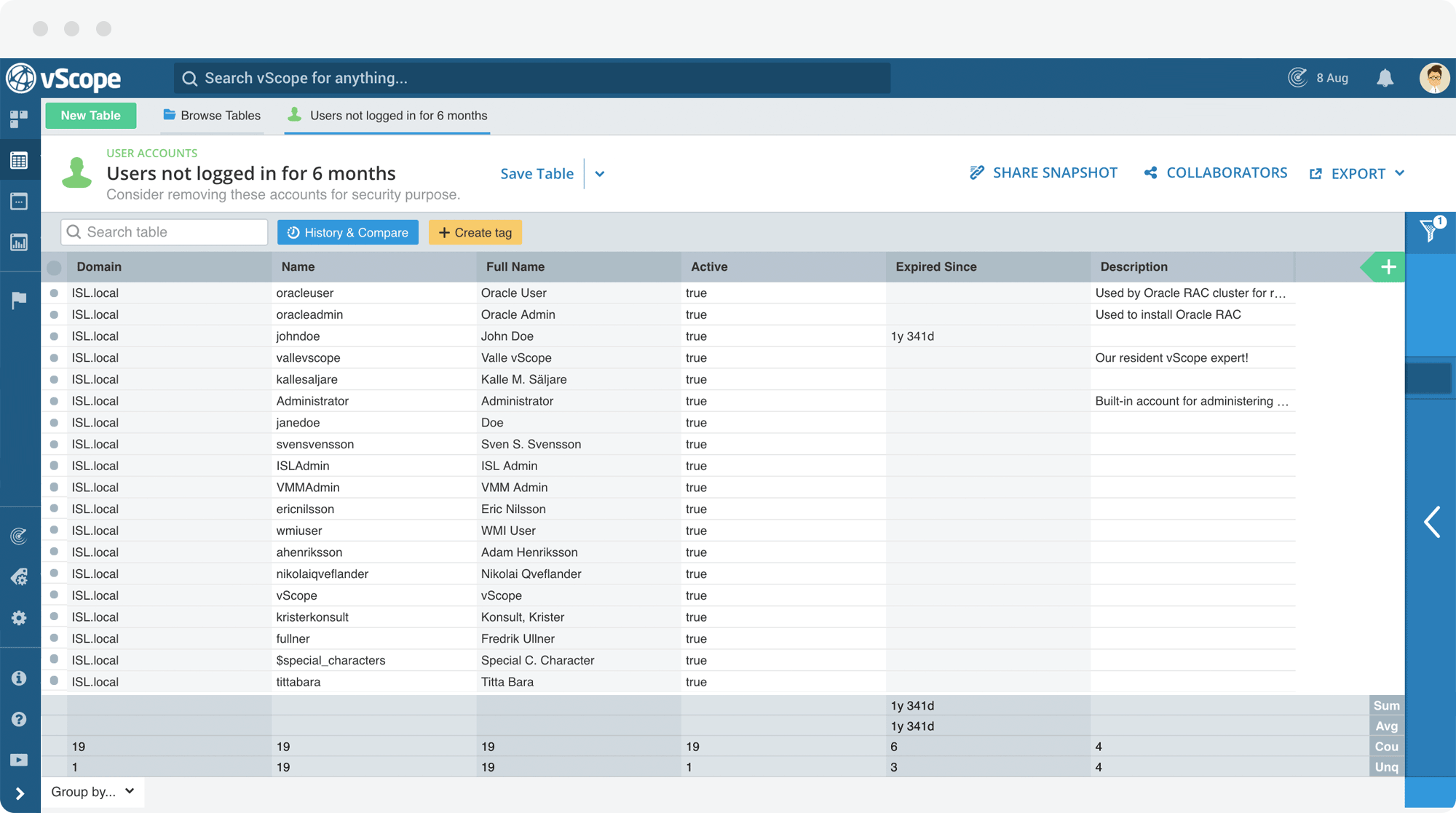 No scripting needed
vScope automatically creates the Active Directory audit for you on daily basis without you having to write manual scripts.
User-friendly
Visualize configurations, accounts and permissions in a easy-to-use UI without any prerequisites needed
Find obsolete records
Quickly list all unused GPOs, groups or inactive users to be removed.
Built-in reports
Leverage from automatic reports about group policy objects, domains, users and groups.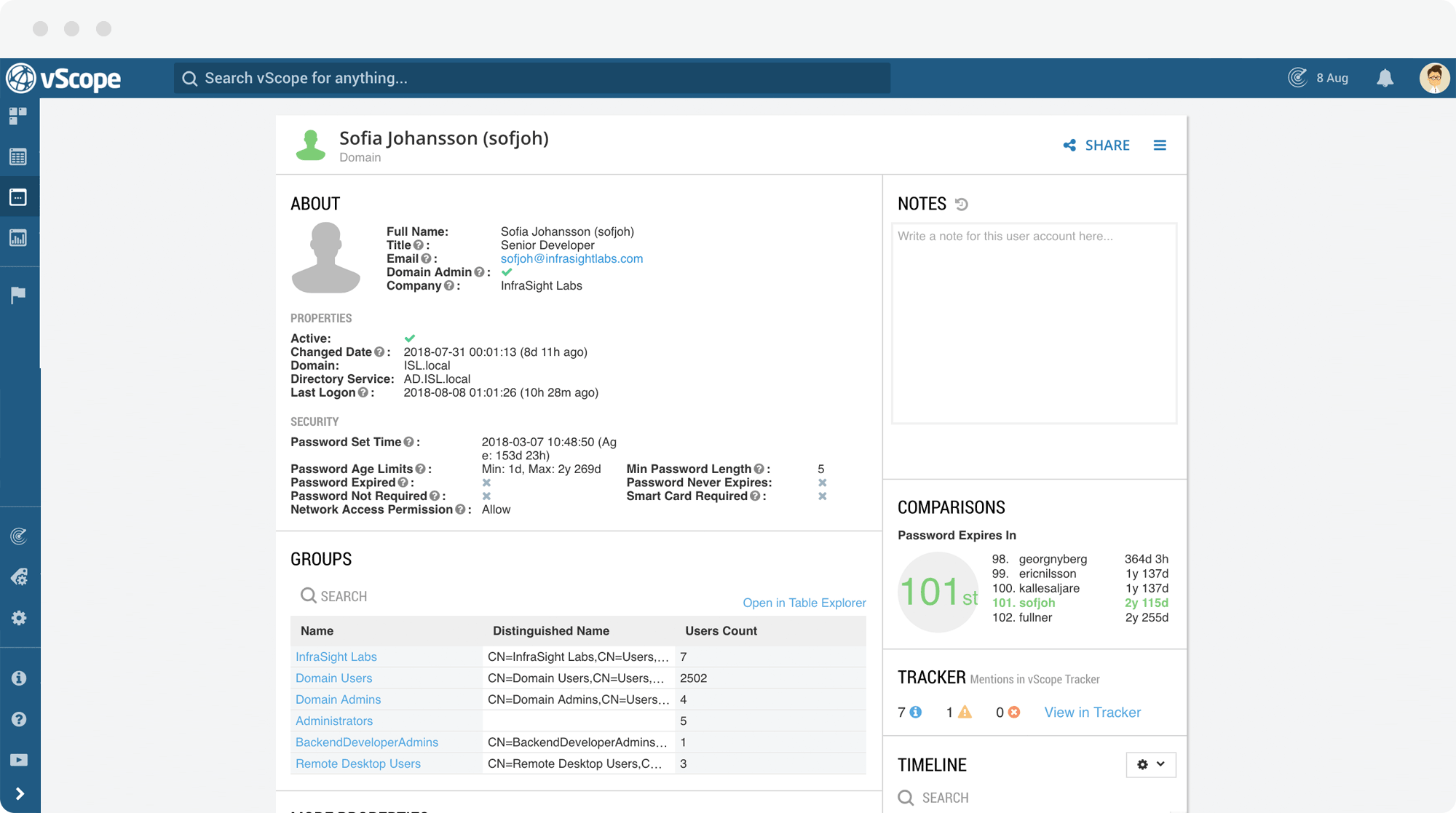 What is included?
vScope is your go-to-place for all you need to know about your Active Directory
General domain information
Group Policy Objects
Users
Groups
Relationships
Historical traceability
Use case
How to save $8000 per year using a vScope Directory audit

Track and find inactive user accounts and remove them from your license plan.
View subscription details
Preview prices and get a custom quote on our Account pages
News from InfraSight Labs
Karl Nordström
What is Microsoft True-Up There are many good reasons to enter a Enterprise Agreement (EA) with Microsoft, the biggest is proably the flexibility
Karl Nordström
Top 6 reasons why you need an excellent IT documentation We often speak about the importance of having an IT documentation but what
Learn more
INTEGRATION IN VSCOPE
Reuse tags, comments or push data to other systems.
ANALYSIS IN VSCOPE
Bring proactivity to your operations with vScope's analysis.