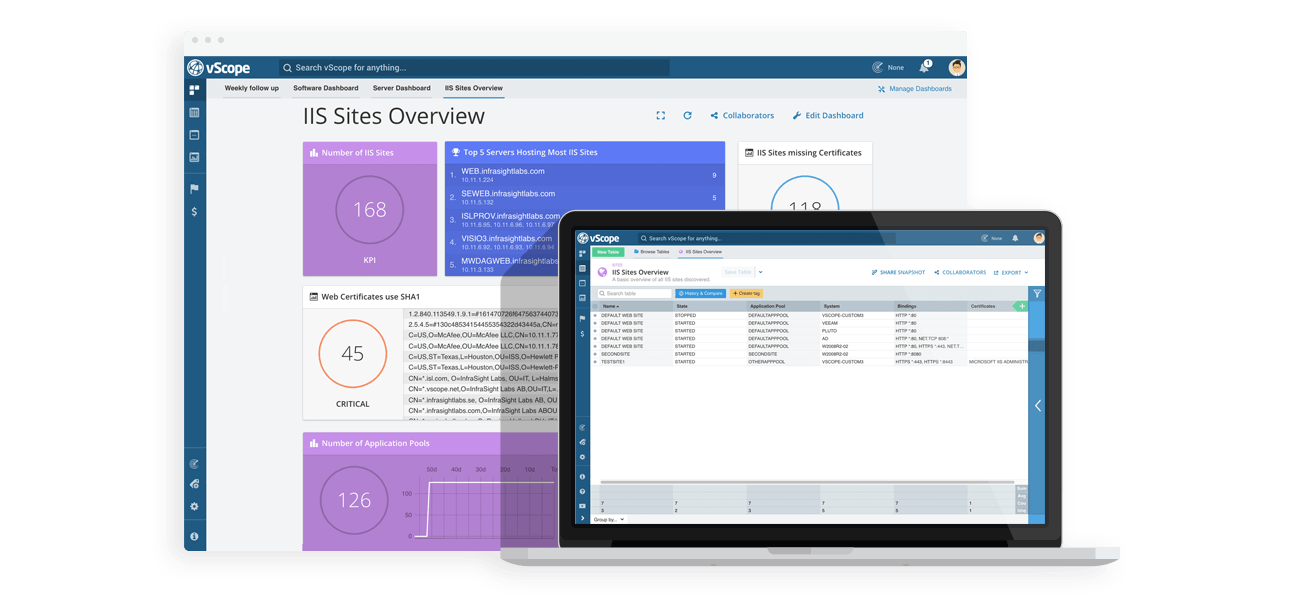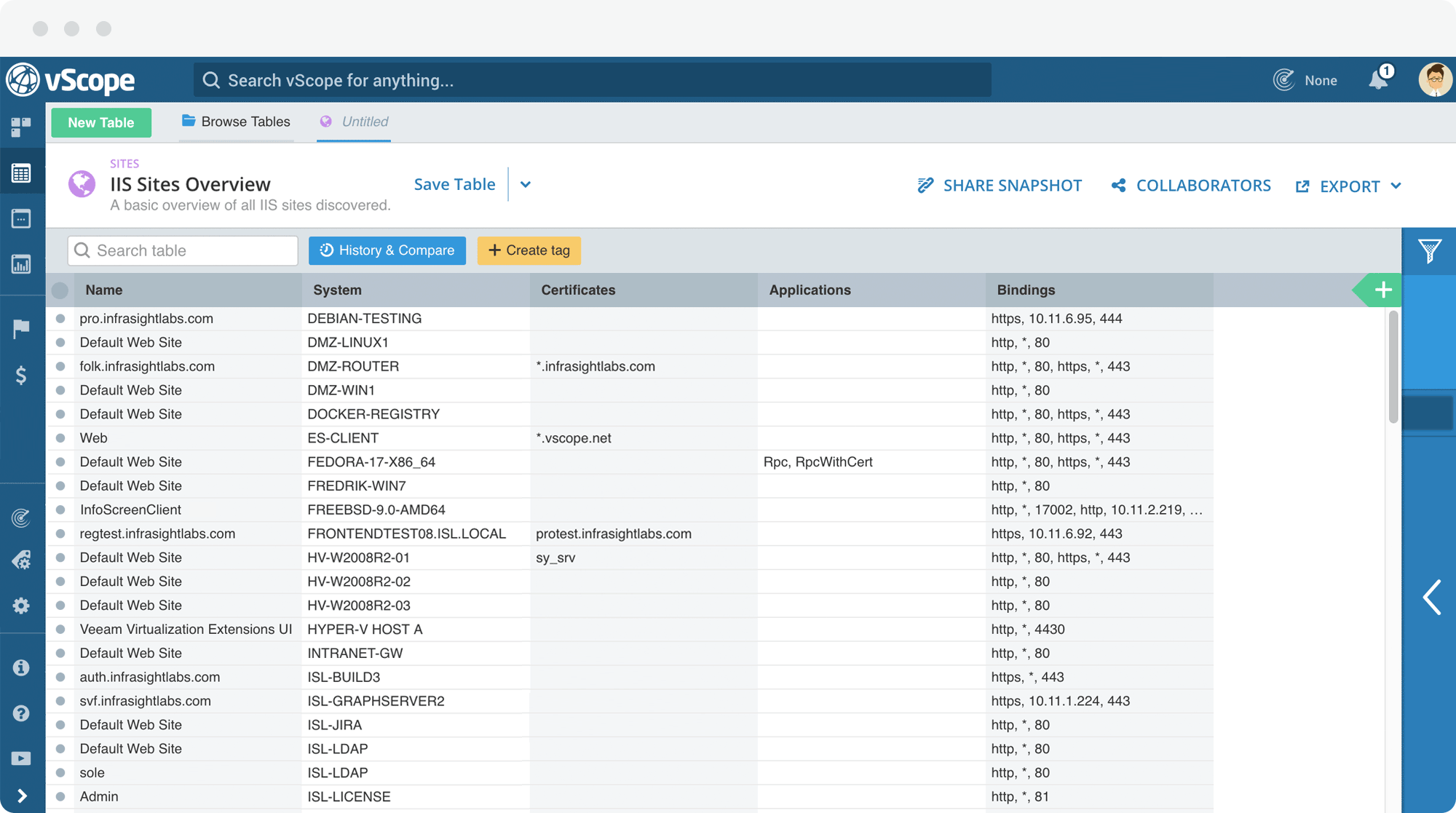 Relations
Drill down and view dependencies to systems, certificates, databases, hosts and more.
Ensure consistency
View all IIS sites' configurations side-by-side to quickly identify deviations with vScope's IIS sites documentation.
Built-in reports
Extract instant reports about your IIS sites' configurations
Troubleshooting
Track and detect changes that can cause performance issues for the end user.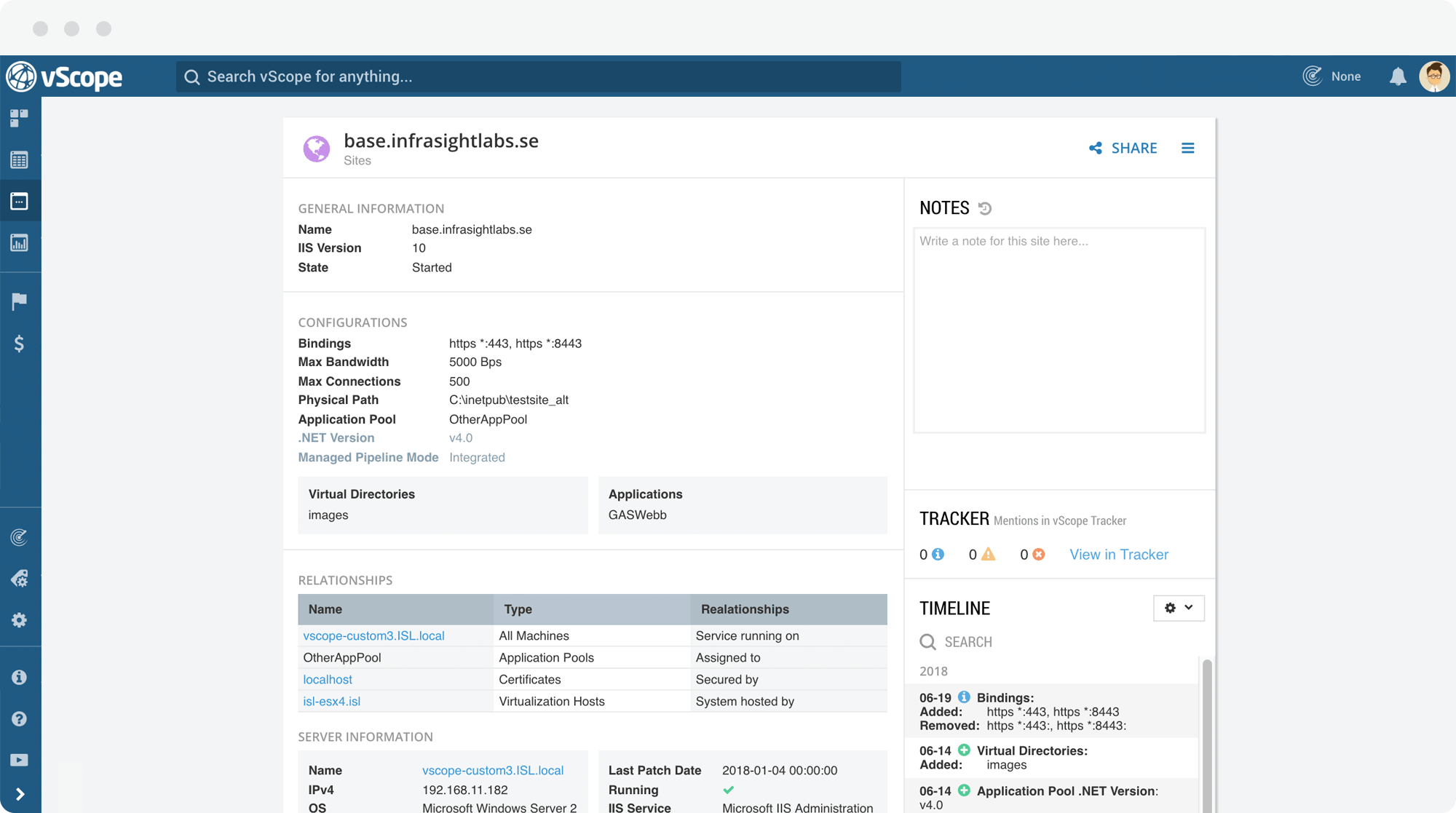 What is included?
vScope is your go-to-place for what you need to know about IIS sites
IIS Server information
Server certificates
Application pools
Web sites
Relationships
Historical traceability
View subscription details
Preview prices and get a custom quote on our Account pages
News from InfraSight Labs
Karl Nordström
Common challenges with Office 365 licensing Office 365 licenses are usually a large cost item for any organization. Hence, it's important to keep
Karl Nordström
Five common challenges for IT Technicians Today, IT Technicians are part of the back bone of any companies' core business, ensuring that IT
Learn more
ACTIVE DIRECTORY AUDIT
Continuous audits of your directory service to ensure compliance.
Learn more
ANALYSIS IN VSCOPE
Bring proactivity to your operations with vScope's analysis.
Learn more