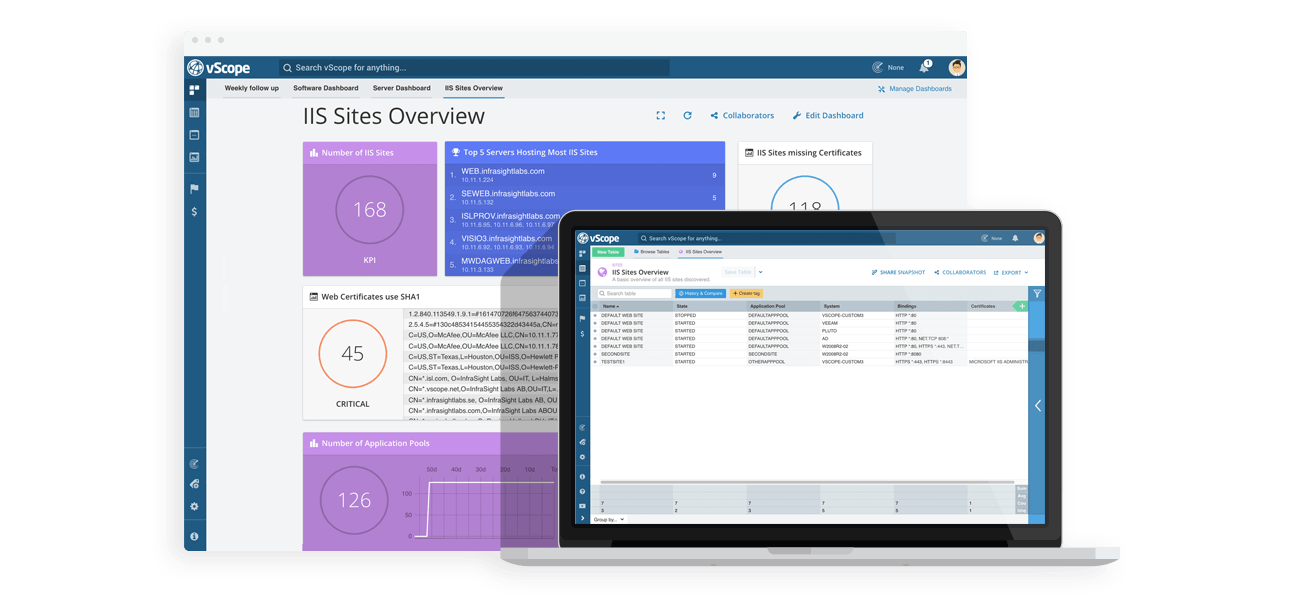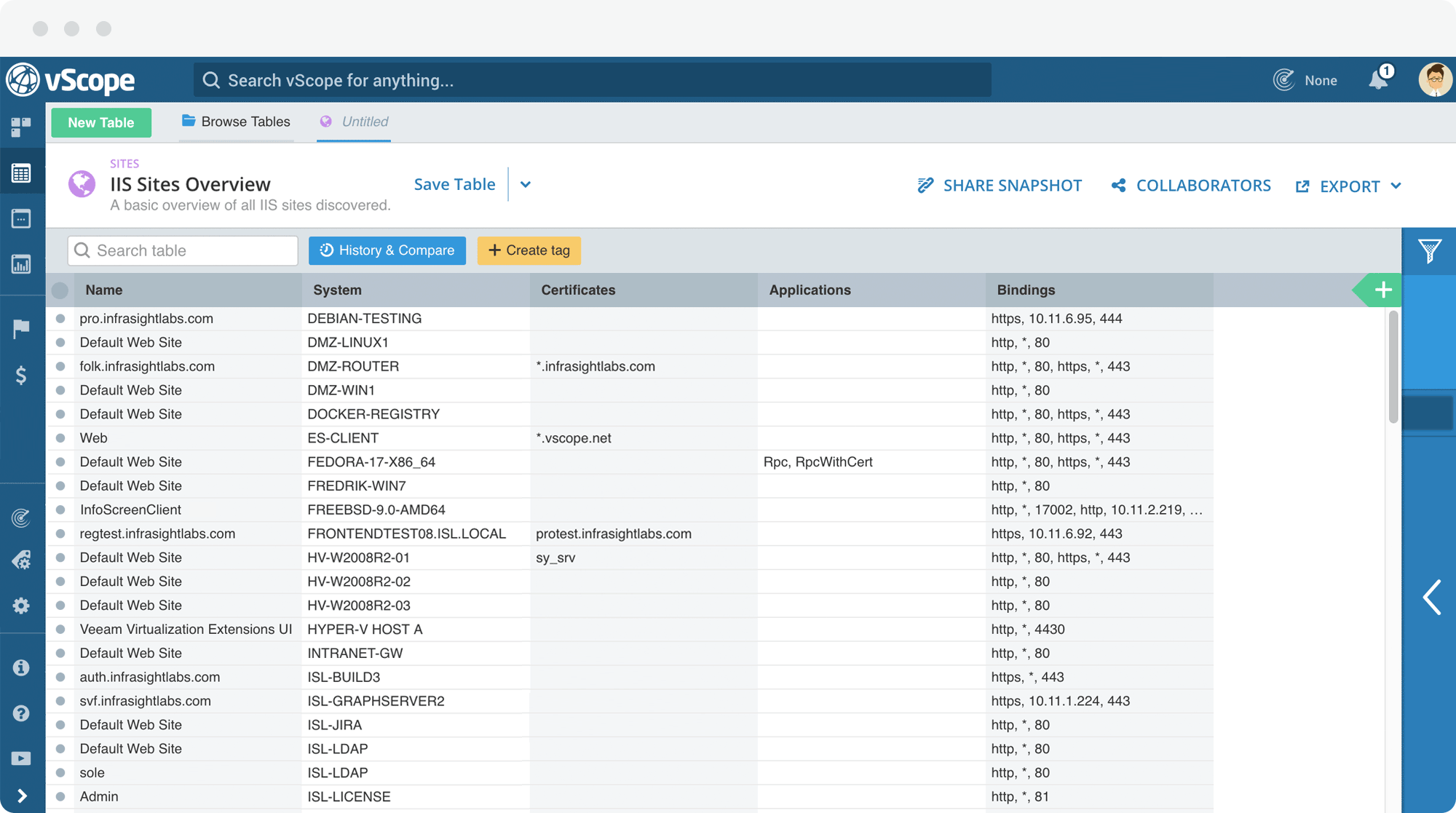 Relations
Drill down and view dependencies to systems, certificates, databases, hosts and more.
Ensure consistency
View all IIS sites' configurations side-by-side to quickly identify deviations with vScope's IIS sites documentation.
Built-in reports
Extract instant reports about your IIS sites' configurations
Troubleshooting
Track and detect changes that can cause performance issues for the end user.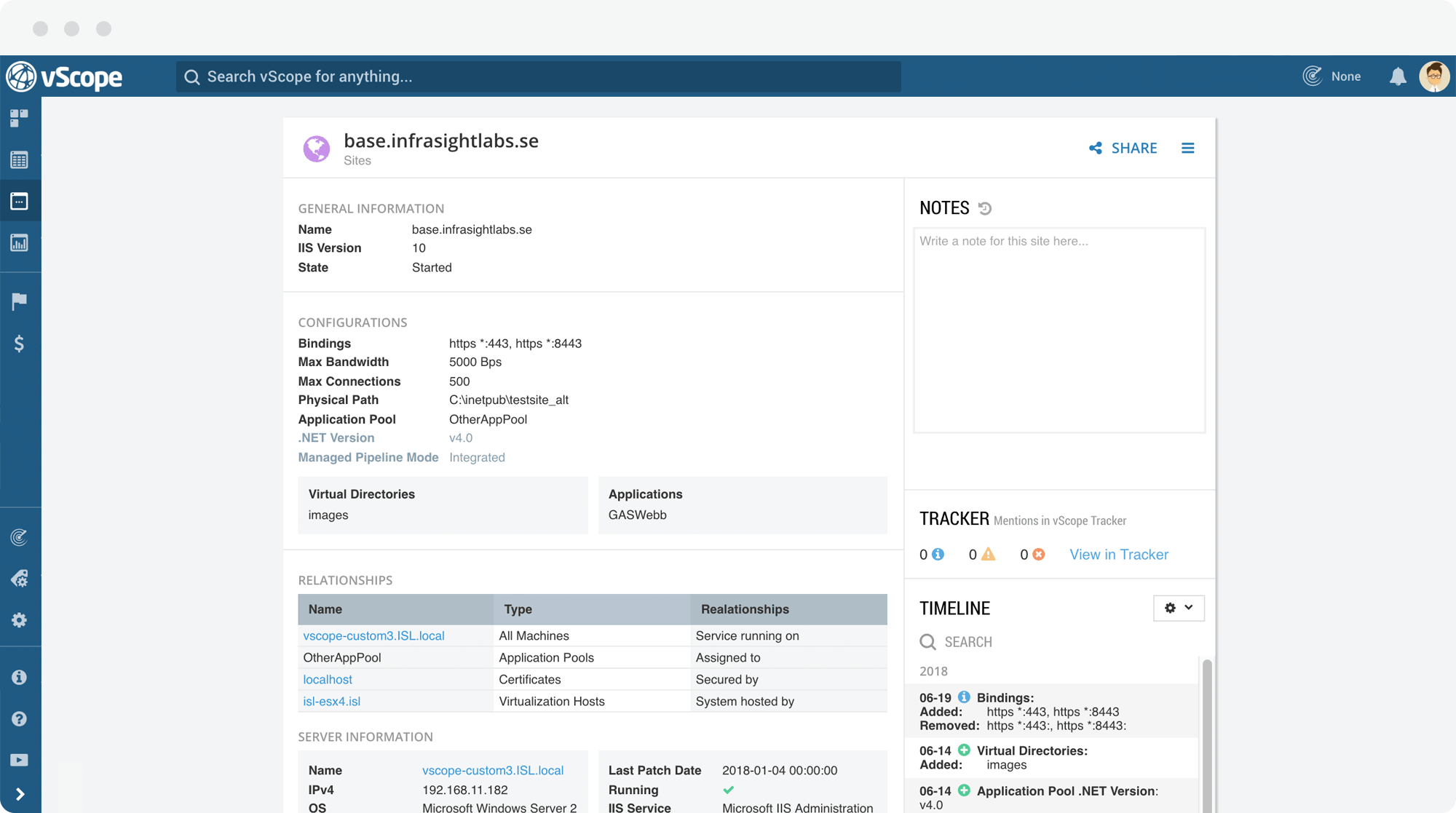 What is included?
vScope is your go-to-place for what you need to know about IIS sites
IIS Server information
Server certificates
Application pools
Web sites
Relationships
Historical traceability
View subscription details
Preview prices and get a custom quote on our Account pages
News from InfraSight Labs
anton.petersson@infrasightlabs.com
vScope has a world leading discovery engine. To manage it you will need to understand how Discovery Manager functions. These are the key concepts you need to started.
Learn more
ACTIVE DIRECTORY AUDIT
Continuous audits of your directory service to ensure compliance.
Learn more
ANALYSIS IN VSCOPE
Bring proactivity to your operations with vScope's analysis.
Learn more