BEFORE YOU START
Why don't we do it together?
We have a well defined process for how to get you started in no-time. Only a few hours from now, you and your team can capture the benefits from actionable and concrete insights about your IT. It will make a difference!
We do the work. You capture the benefits. There are no strings attached!
30 days of unlimited usage of vScope

Guided installation and configuration

Professional guidance and support throughout the trial

No license purchase required

You keep the results!
Setting up vScope Core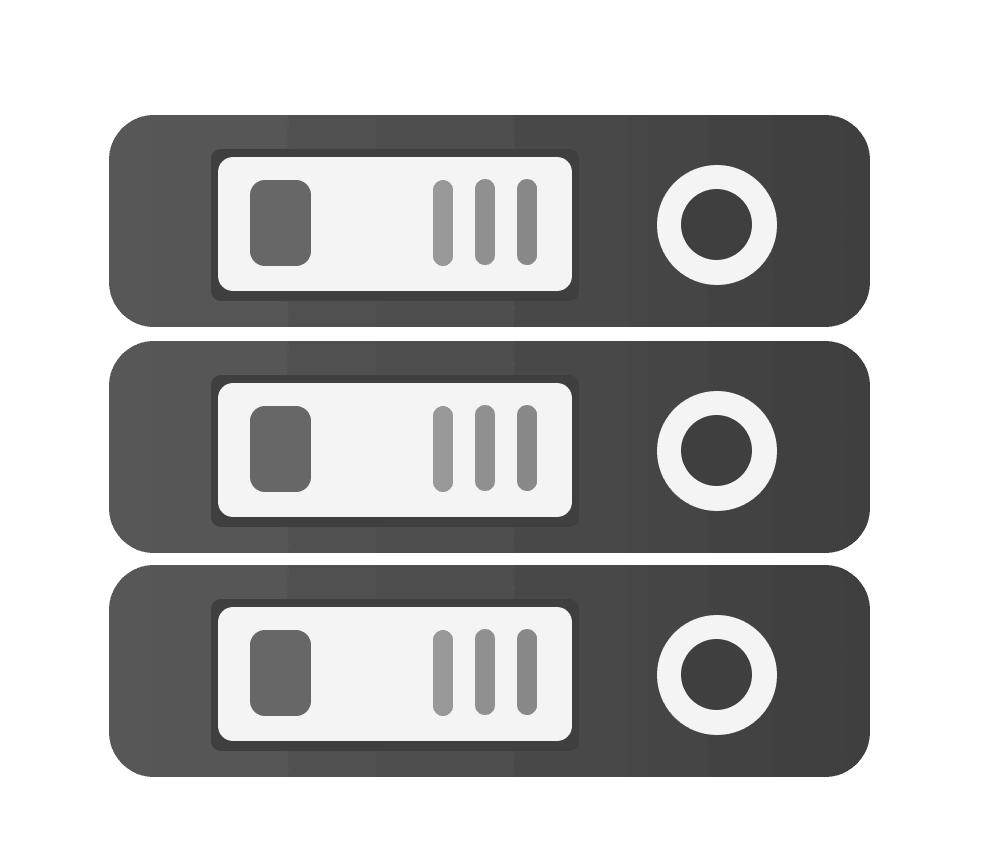 Server requirements
vScope is hosted on a (virtual or physical) server in your datacenter with the recommended minimum configuration:
Windows OS*
8 GB RAM
2 CPU Cores
60 GB HDD
Java 64-bit (the installer will point to this java download-site if not installed)
Server needs to have internet connection
*vScope can run on Linux OS too, but the Linux-version only supports discovery of Windows systems through Win-RM (not WMI)
Notice that vScope Core require no additional database
Setting up vScope Core
After installation, open a browser and type "http://[server-name]".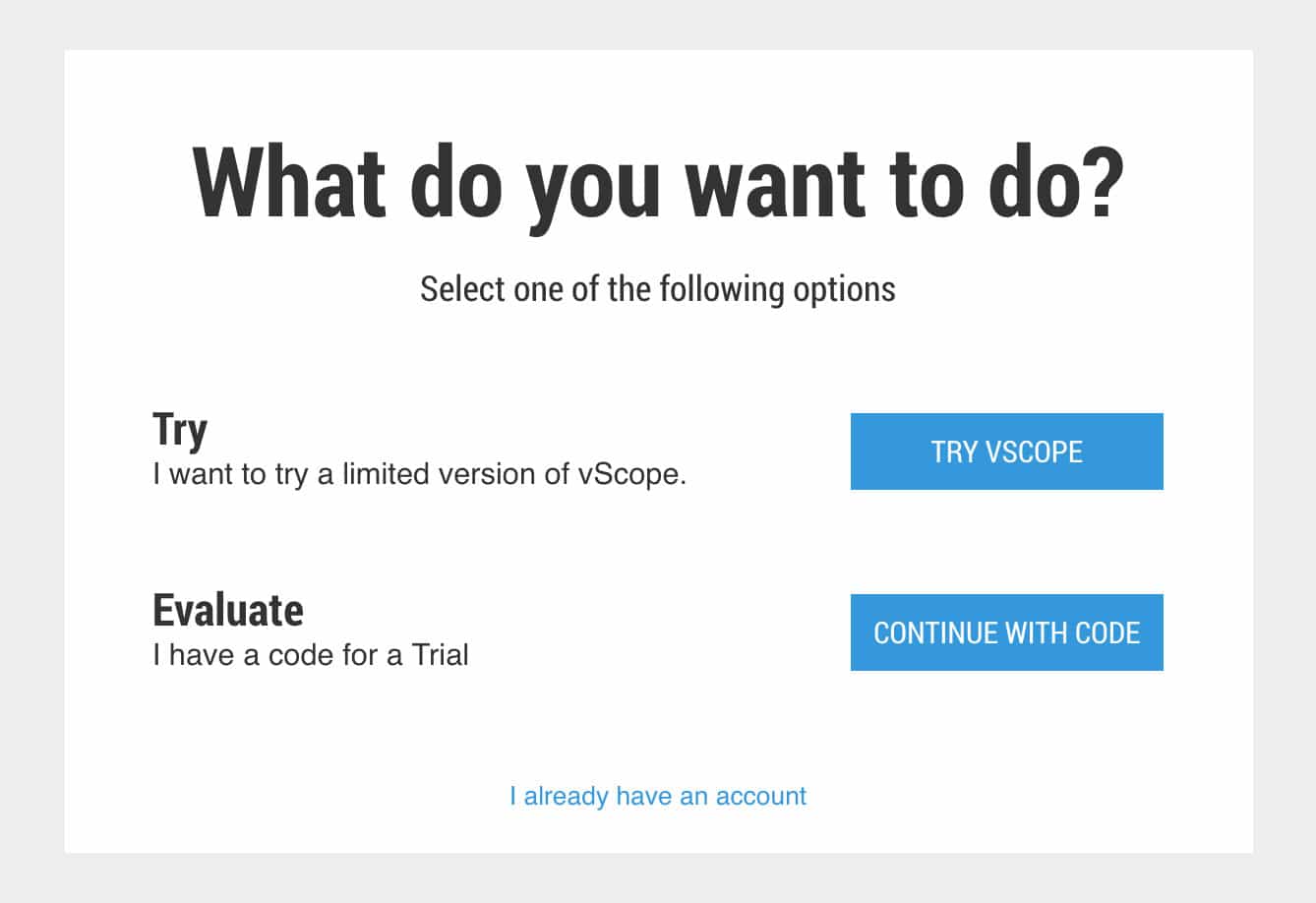 STEP 1 – Select what to do
If you are on a vScope Assisted Trial you have received a trial code which you can enter under "Evaluate". This gives you unlimited access to everything in vScope.
If you are new to vScope and just want to try it out, please select "Try". This option provides a limited trial in terms of data, but you are able to work with vScope to get a feel for it.
STEP 2 – Create the first vScope user
Create the first vScope user which will be the initial administrator for the installation. Under the settings page in vScope you will also be able to connect vScope to your directory service for remote authentication of users.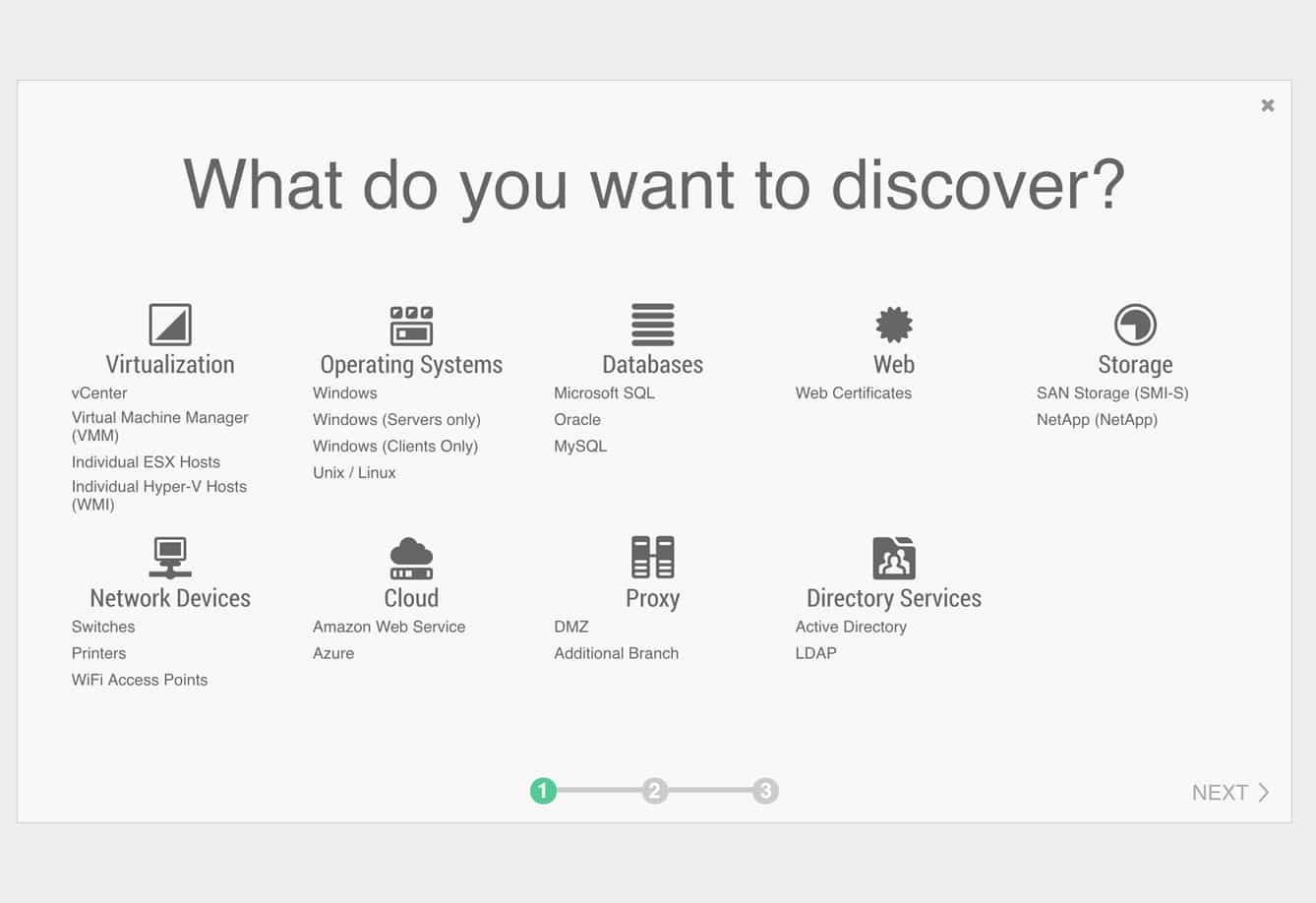 STEP 3 – Setting up the Discovery Manager
With help of the Discovery Wizard you'll be guided through the procedure of adding information to the vScope platform by entering credentials and targets to your resources. Please ensure that the credentials have highest possible read-permission and that the vScope server have full access to your datacenter.
More information about the Discovery Manager can be found on the FAQ-page and in this vScope Academy video.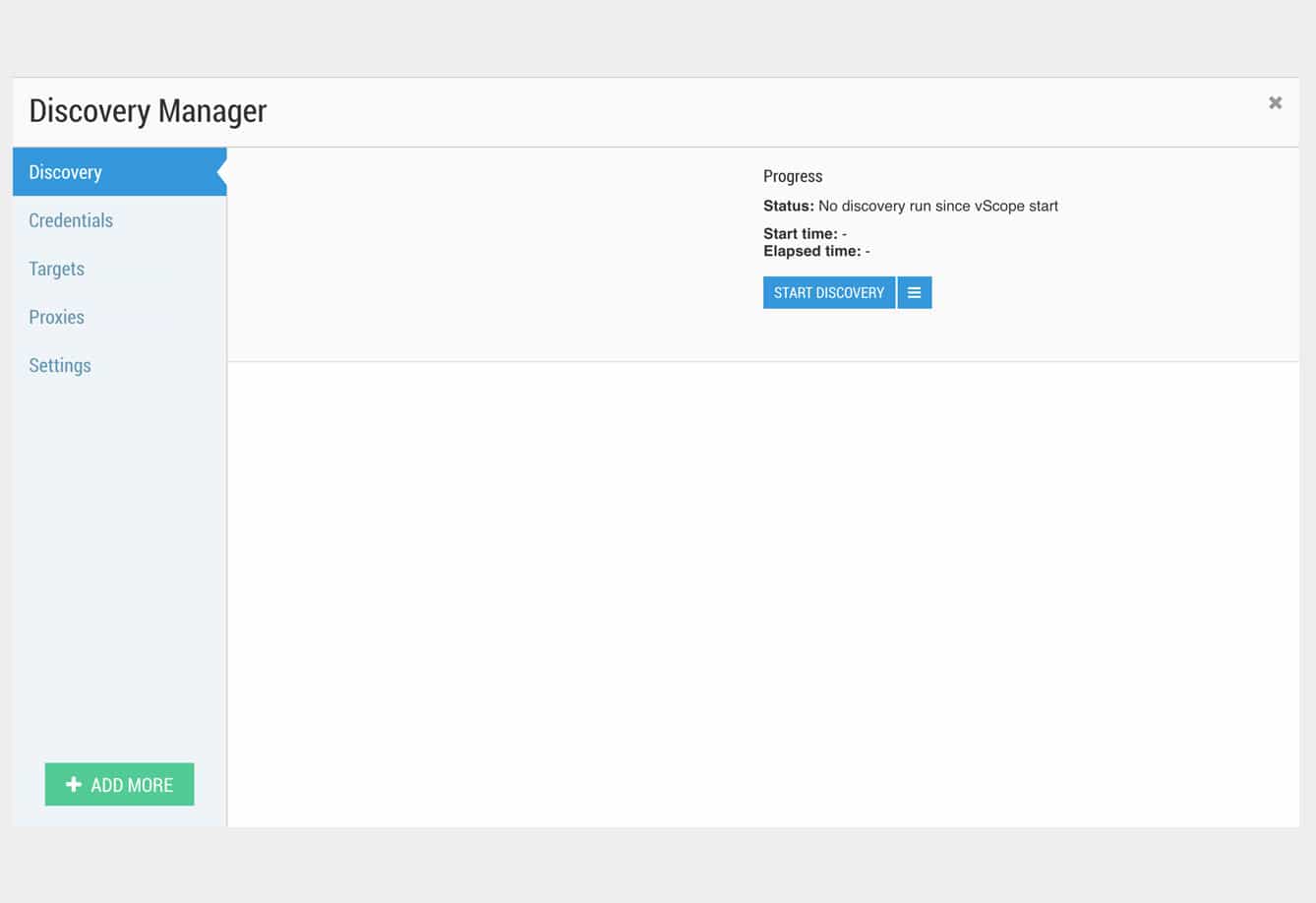 STEP 4 – Time for the first Discovery
Now when everything is setup, let's start the first Discovery by hitting the "Start Discovery" button. Easy!
Finished! Now, start adding products to vScope Core
With vScope Core up and running, products of your choice can be added to the platform. Notice that producs require separate licenses or a vScope Assisted Trial trial key.