VSCOPE FOR GDPR
Mapping, visualization
and reporting for GDPR compliance
VSCOPE FOR
GDPR
Documentation & reporting for GDPR
Automated reviews to ensure readiness
Collaborative to demonstrate compliance

Automatic audit of IT assets

Openness & transparency

Information about changes
Keep information in order with vScope
The key to GDPR compliance is keeping your information in order to be able to answer quite basic but yet very important questions, such as what data do we have, where is it stored, and who can access it. However, far too many organizations are lacking visibility and understanding of what their IT really looks like. This makes it harder to understand the current situation, perform gap analysis and set the scope for an action plan for GDPR compliance. Not having access to an accurate documentation of the IT will also impose complications to demonstrate that your organization meet the GDPR requirements.
Let us present vScope. Automatic IT inventory that maps and visualizes IT assets in an intuitive and flexible way. With vScope your organization will benefit from accurate information that is easy to access and share, helping you to better ensure GDPR compliance.
About GDPR
The General Data Protection Regulation (GDPR) is intended to strengthen the protection and privacy of personal data. With the introduction of GDPR, companies will be more or less forced to take a more careful approach when handling and processing personal data. To solve this challenge, organizations not only need to align the collection of data with the GDPR requirements but also the underlying systems and infrastructure that contains sensitive data.
How can I use vScope for GDPR?
1. Getting GDPR compliant
Get full overview of the IT
Automatic inventory and correlation of data provides a holistic perspective of servers, databases, services, users and permissions.
Gap analysis to set the scope
Use built-in reports or browse vScope's information to answer relevant questions related to GDPR.
Comply
Follow up on changes and distribute reports and insights to colleagues to ensure compliance before deadline.
2. Staying compliant
Automatic assessment every day
Stay informed about what is going on with an automatically updated documentation with built-in assessments related to GDPR.
Stay informed if anything changes
Never miss important changes related to new or moved IT assets or any changed access rights that might affect compliance.
Demonstrate GDPR compliance
With additional functionality you can easily communicate GDPR compliance with stakeholders through customized reports.
Establish what you have – List all different types of data assets
Surprisingly, many organizations are lacking updated documentation of IT assets such as servers, databases, services and user accounts. Without an accurate overview of the IT environment, it is nearly impossible to grasp how GDPR will affect your business.
vScope automatically audits and maps the complete IT infrastructure, allowing organizations to browse a comprehensive documentation including relationship views of assets and relevant permission settings related to GDPR.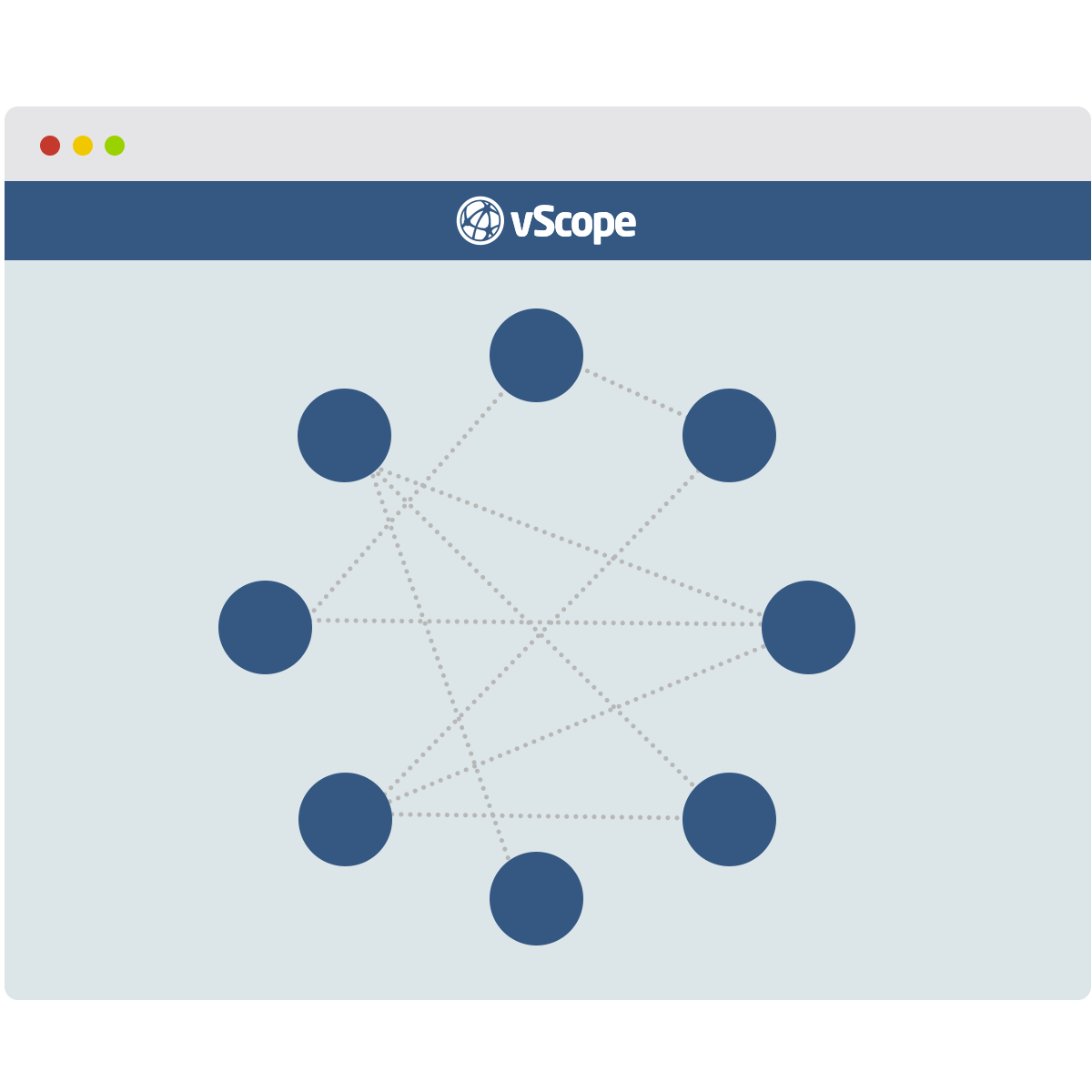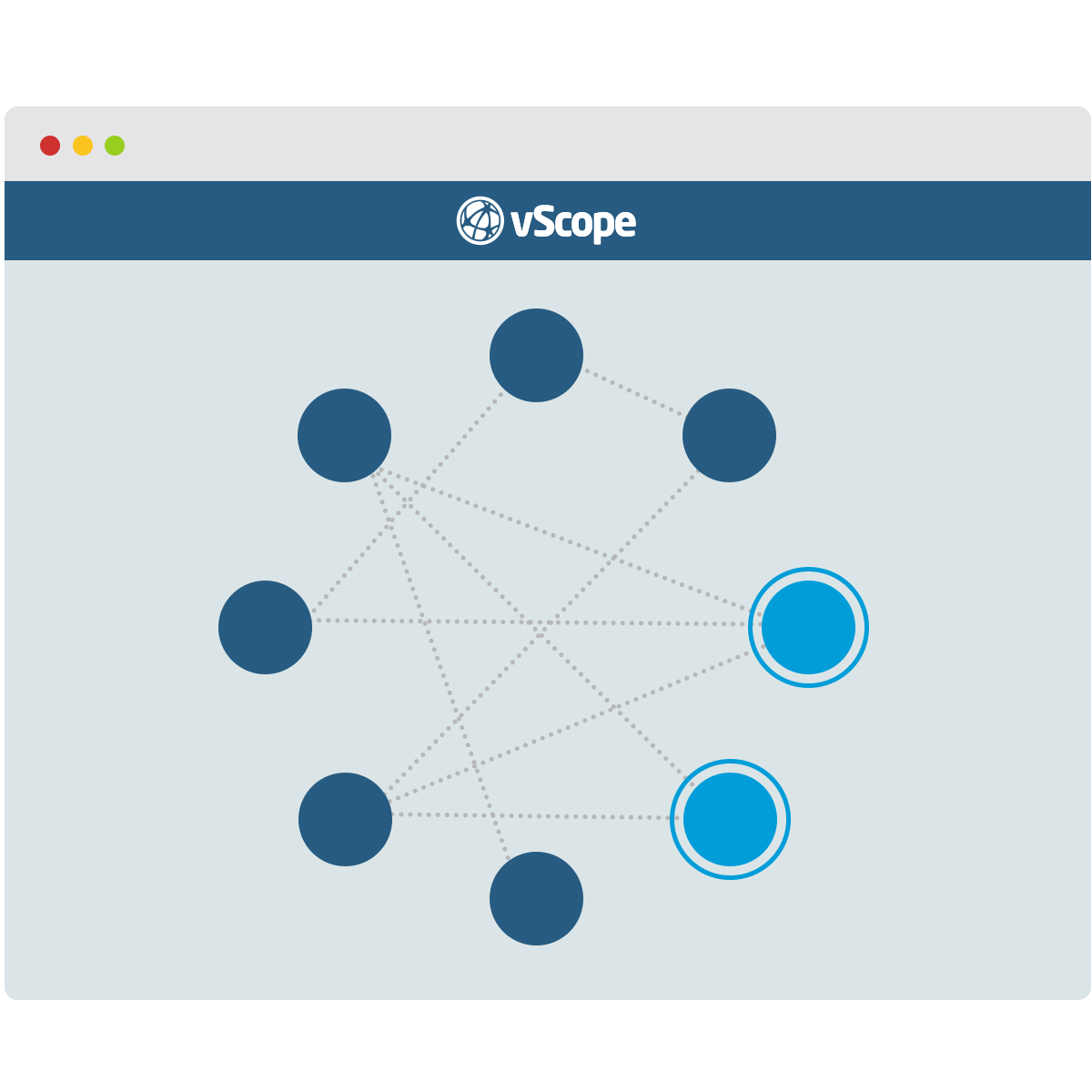 Make sure you know where data is stored
Knowing where information is stored will help you understand who can access it and tell you if data is transferred cross-border. With vScope you can get an overview of the systems and where sensitive data is stored including access rights and location. Use tags to customize the information and build reports about crucial GDPR insights.
Use the assessment for gap analysis
Understand the gap between current setup and GDPR requirements with help from vScope's assessment. You will benefit from both built-in reports and analysis related to GDPR setting the baseline for what needs to be done.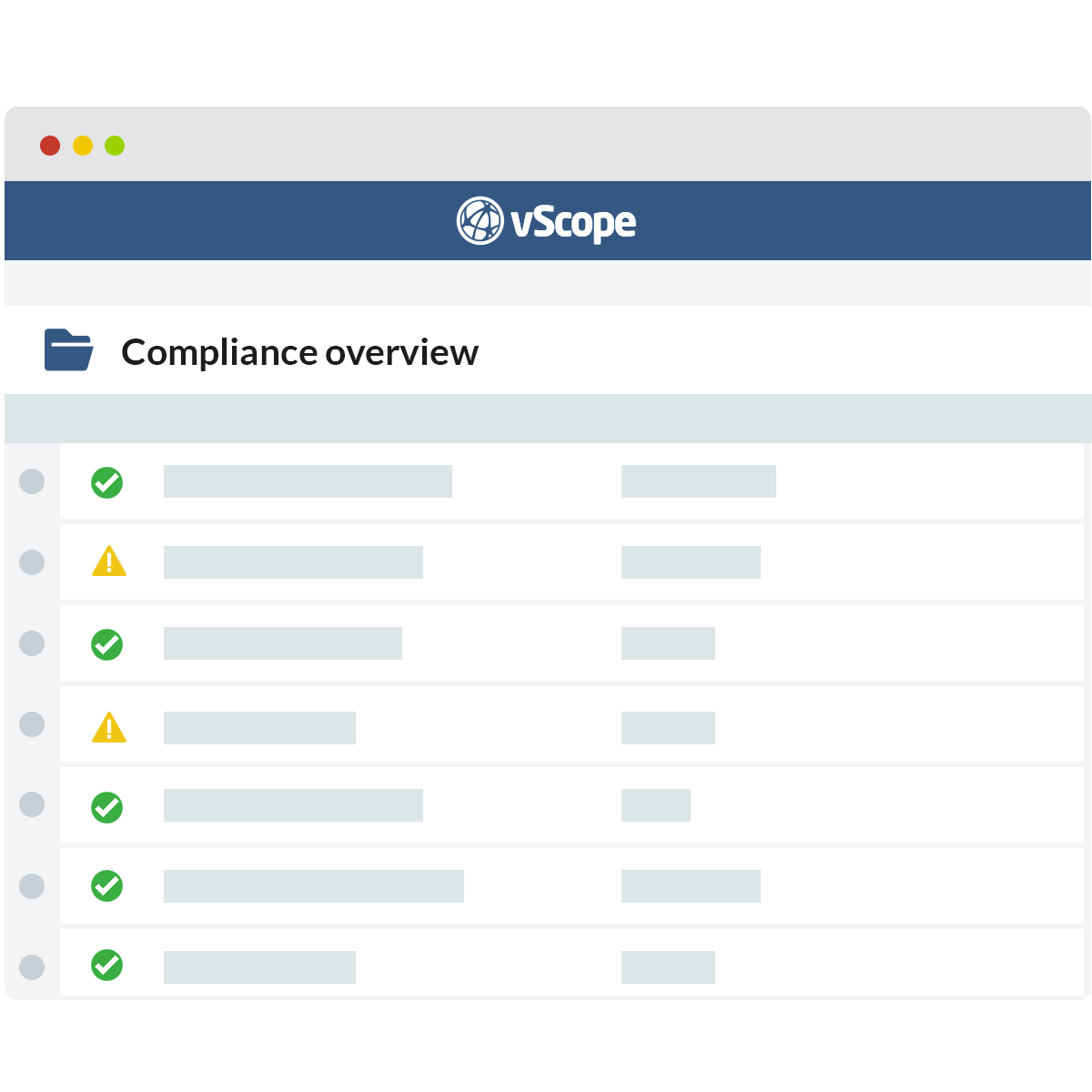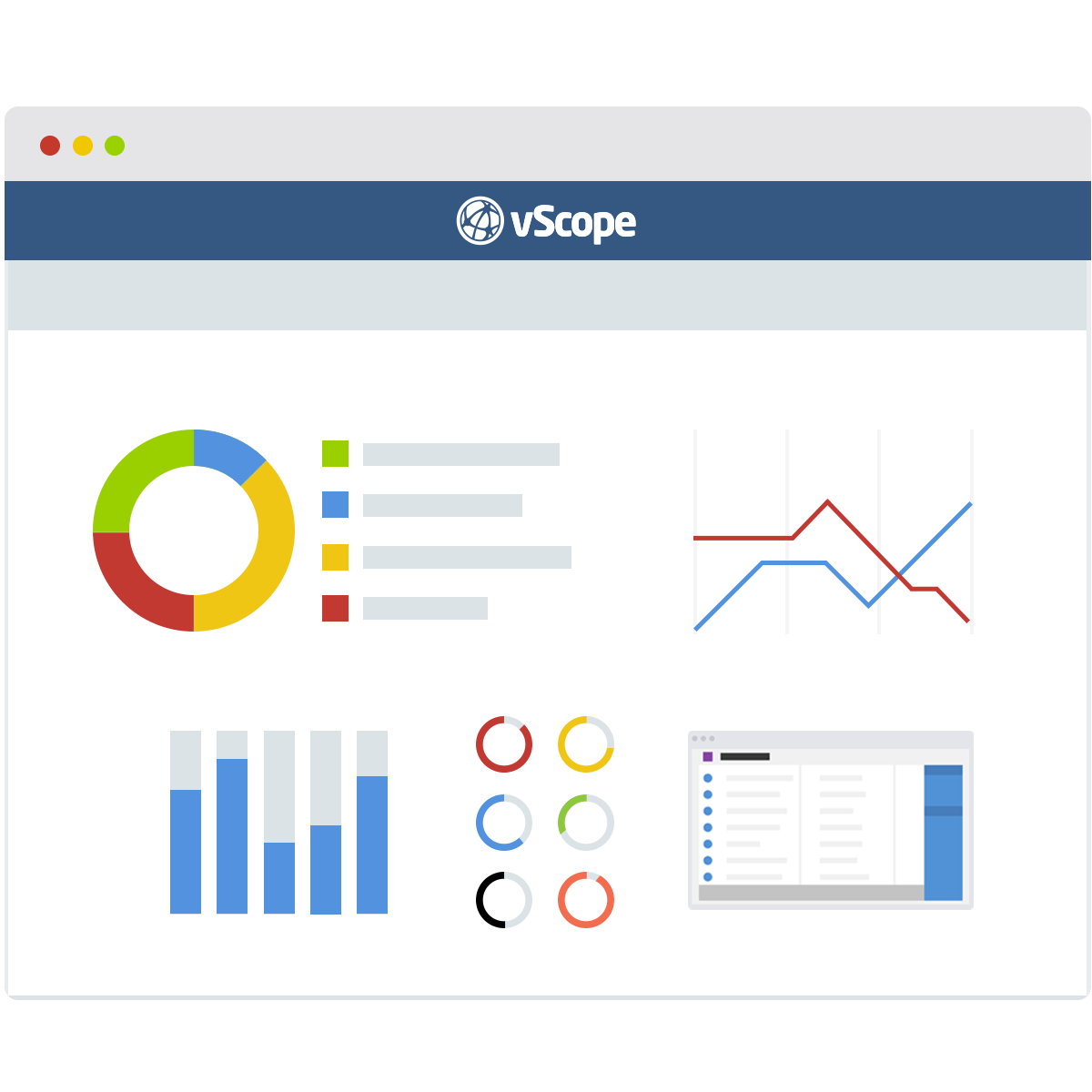 Stay informed about your IT
The key to stay GDPR compliant is staying informed about your IT. Using vScope you will benefit of always having access to the latest information about what your IT really looks like. This includes information about servers, databases, user accounts, applications, services and much, much more.
How vScope supports organizations
with GDRP compliance
Having access to an accurate IT documentation enables many valuable use cases related to GDPR.
DPIA and analysis of data protection
Customize GDPR reports for both internal and external parties
Updated and accurate documentation whenever you need it
Identifying over-privileged accounts
Tailored reports about GDPR
Overview of all enabled and disabled domain administrators
Built-in analysis guiding IT towards valuable insights about GDPR compliance
Customized alerts about changes in permission settings
Reports about disabled directory accounts in various organizational units (OU)
File share overview with permission level 'Everyone can read'
Frequently asked questions