VSCOPE FOR HOSTING & MSP
Increase the margins
of your delivery
VSCOPE FOR
Hosting & MSP
Documentation, reporting and automated billing
Automate manual routines
One common platform for supplier and customer

Increased margins

Improved quality of service

Automated manual routines
What is vScope?
vScope is a platform for smart inventory of IT, offering a common view for documentation, reporting and analysis of your entire IT infrastructure. By using vScope, you as a hosting provider or MSP will be able to better communicate the value of your delivery to your clients. At the same time, you improve the efficiency of routines such as follow-ups, control and billing by automating documentation and analysis, leading to lower costs.
Through increased precision and productivity, vScope will decrease the need for manual tasks. The result is increased margins for your business and more time for value-adding activities such as service development and additional up-sells.
About vScope
vScope is a platform for smart inventory of IT that offers organizations a common view for documentation, reporting and analysis of the IT infrastructure. By bridging information from multiple technologies vScope breaks the silos of IT and provide a common, unified platform for insights relevant many different roles in the organization. The result is increased transparency according to your needs, lowered dependency to key people, more efficient processes and in the end higher quality of IT delivery.
Customized reporting for you and your clients
To manually create and maintain reports is a time consuming task that often steals resources from more value-adding activities.
vScope is designed to facilitate reporting both for external clients and for the internal organization. Create customized views where your stakeholders themselves can get a better understanding of what their IT really looks like.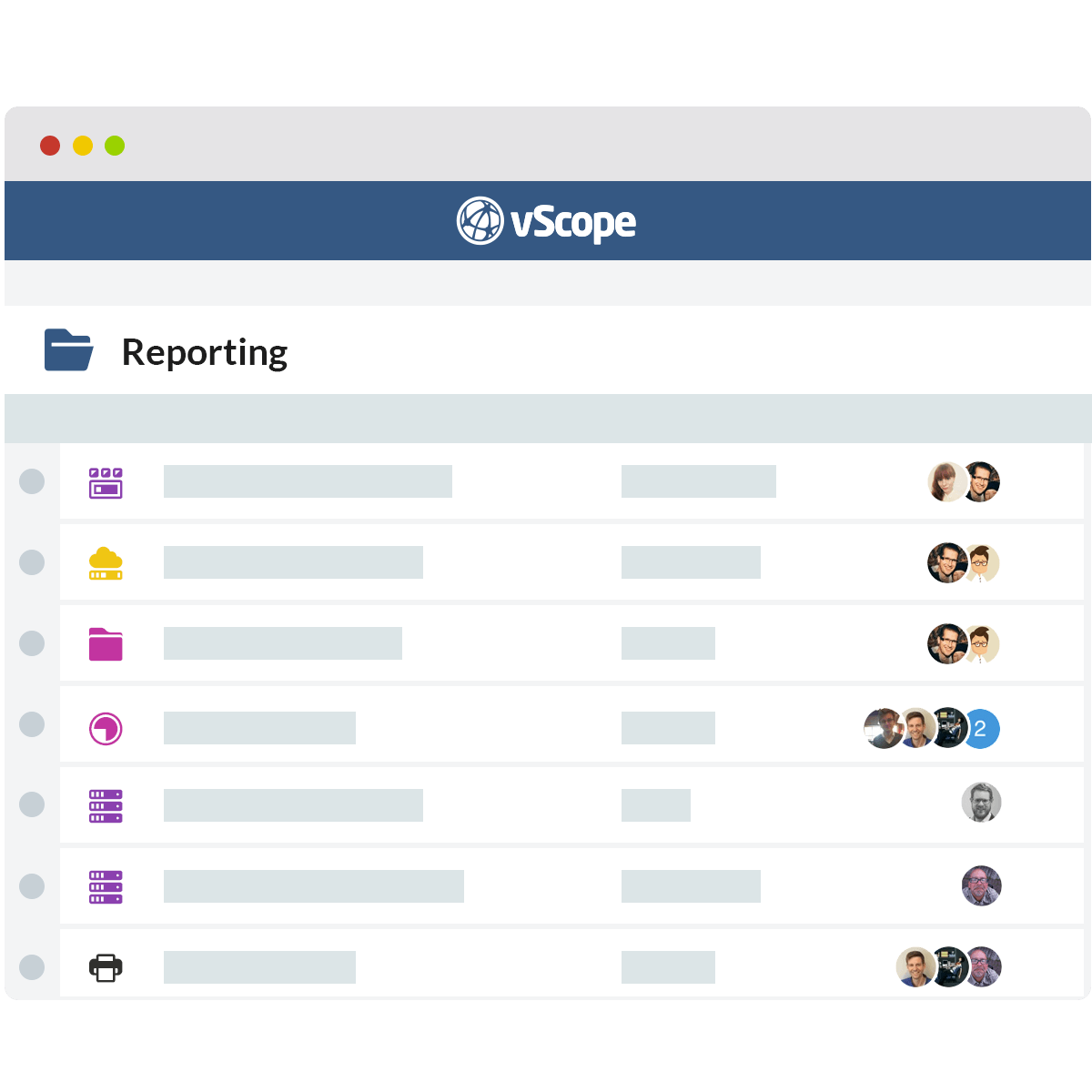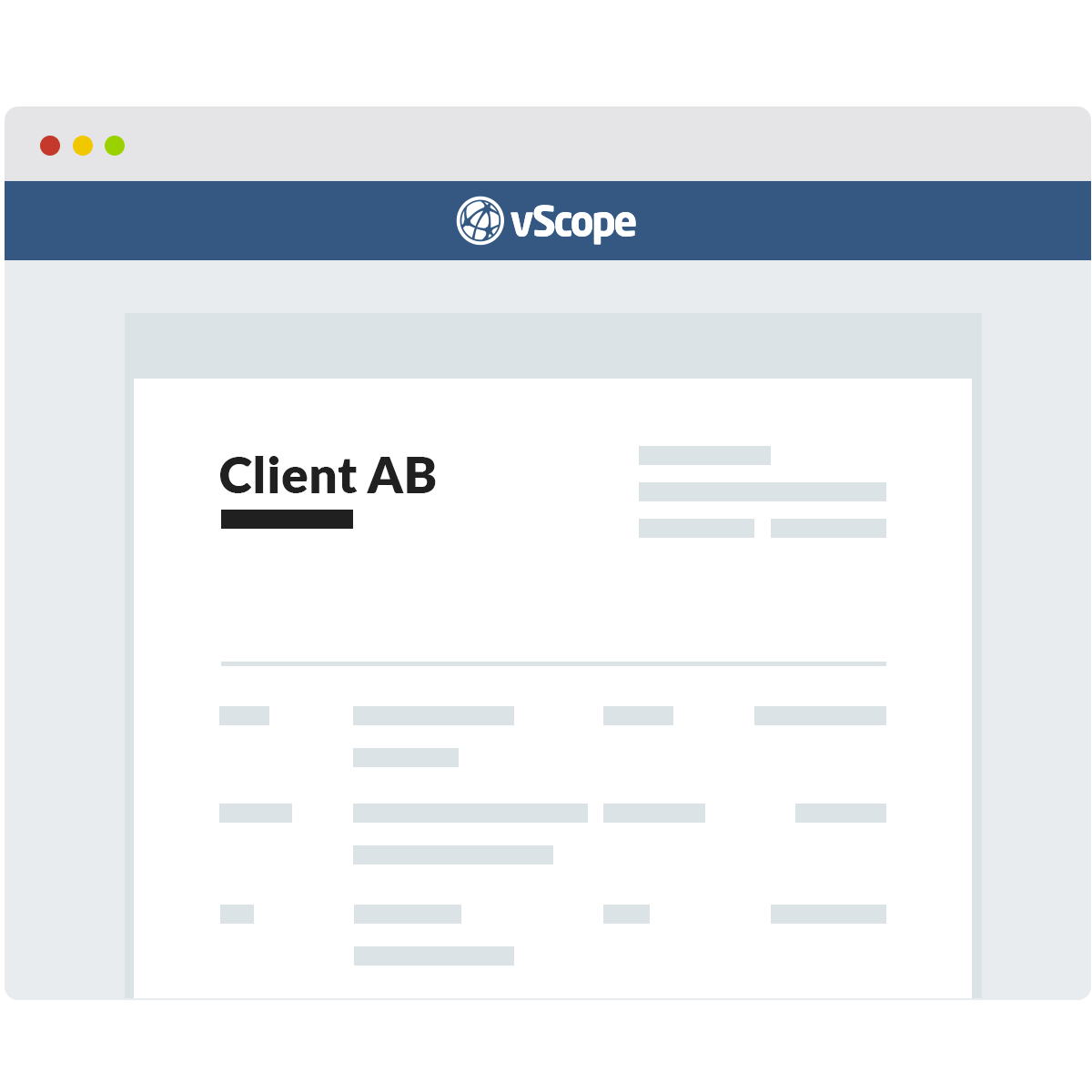 Tailor-made billing
Use vScope to automate billing by replacing manual routines, such as collecting and updating all billing details, with an efficient and data-driven solution. Customize the information in vScope with your own price lists, package solutions and additional services.
Automated checks
of agreements
Don't waste manual resources to ensure SLAs. vScope automates the work to check that SLAs are met and will assist you to better communicate this to your clients. Additional automated checks will help you as an IT-provider to maintain and increase the overall quality of service.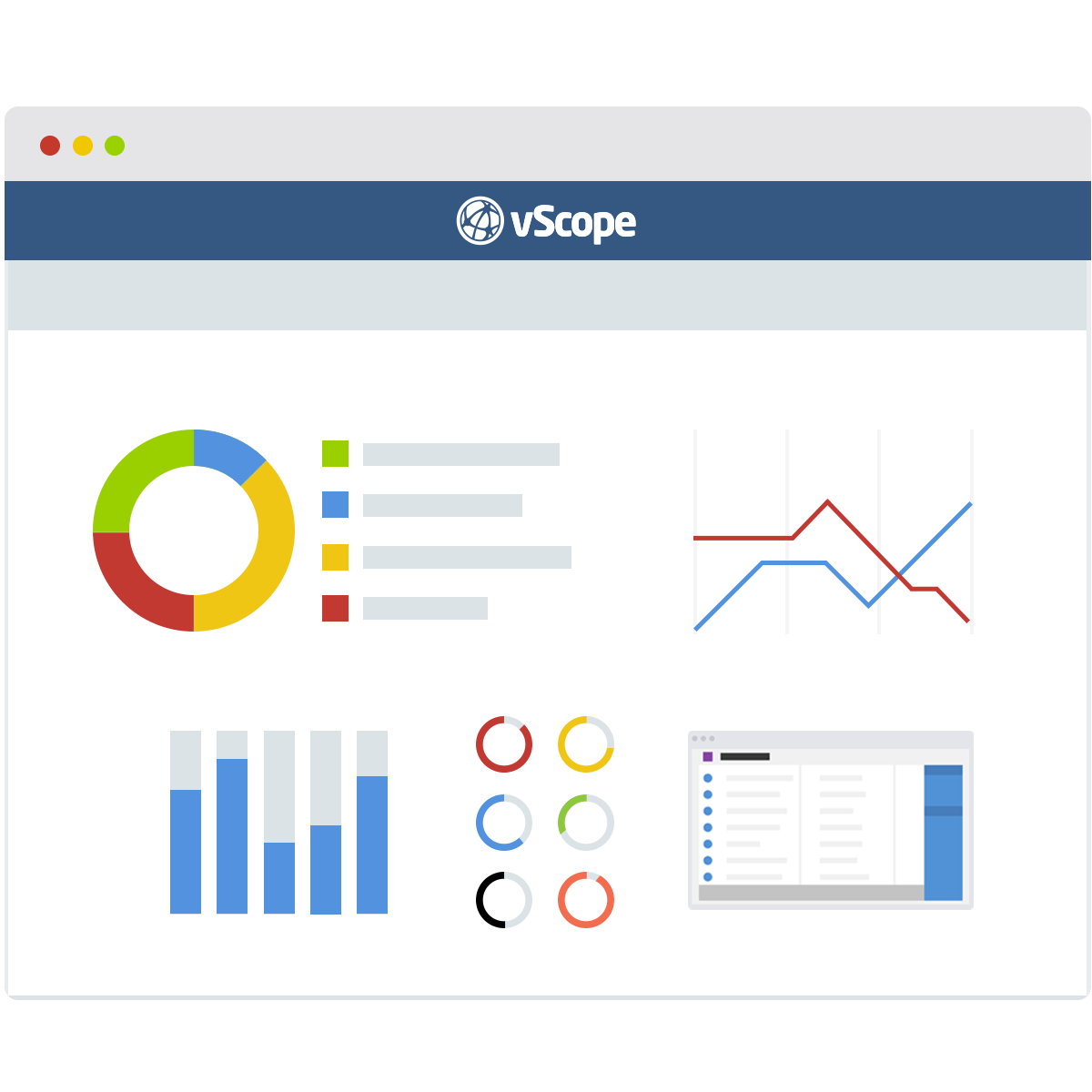 One common platform – Showing the value of your delivery
vScope creates a common platform for the MSP and their stakeholders, where you have the opportunity to share documentation, reports and analysis without boundaries.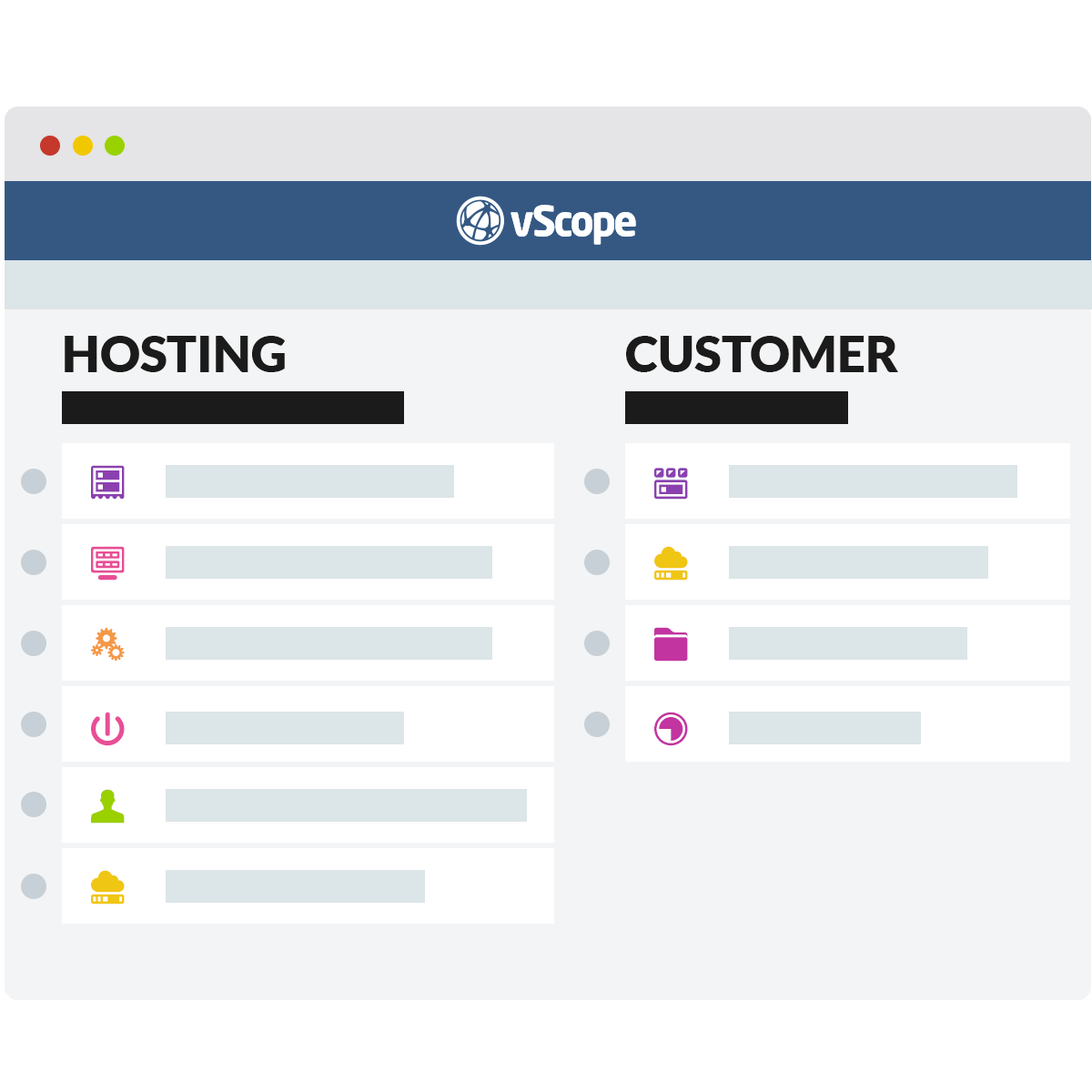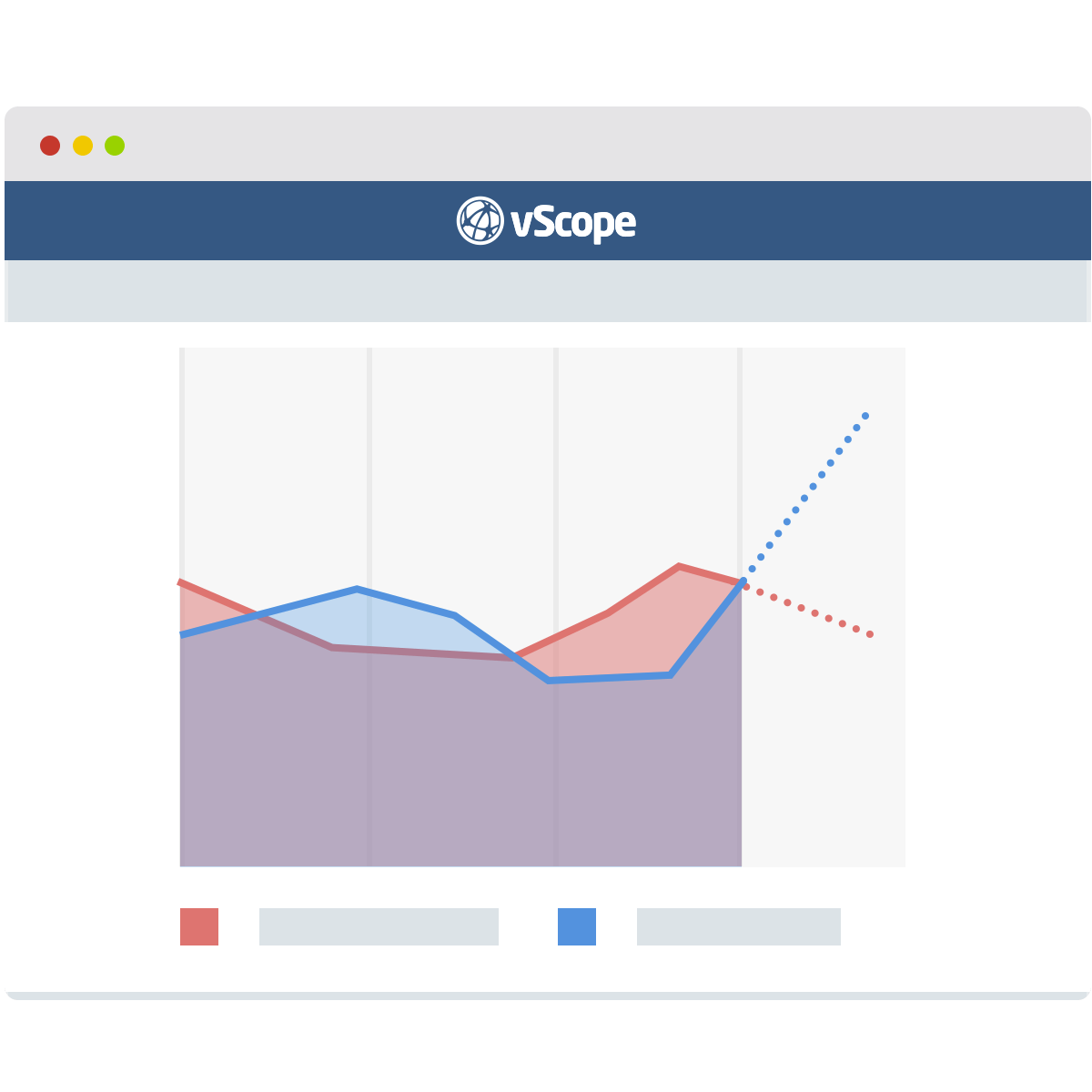 Find new customized business opportunities
Using vScope will assist you as an IT provider in finding new business opportunities. With better documentation it will be easy to see your clients' need for database upgrades, additional resources and cleanups of for example unused user accounts, servers and systems.
Integration enables efficiency
Use vScope's data in other systems such as help/service desks, BI softwares or billing systems. This enables more efficient operations allowing you as a hosting provider or MSP to improve work flows to make them quicker and more productive.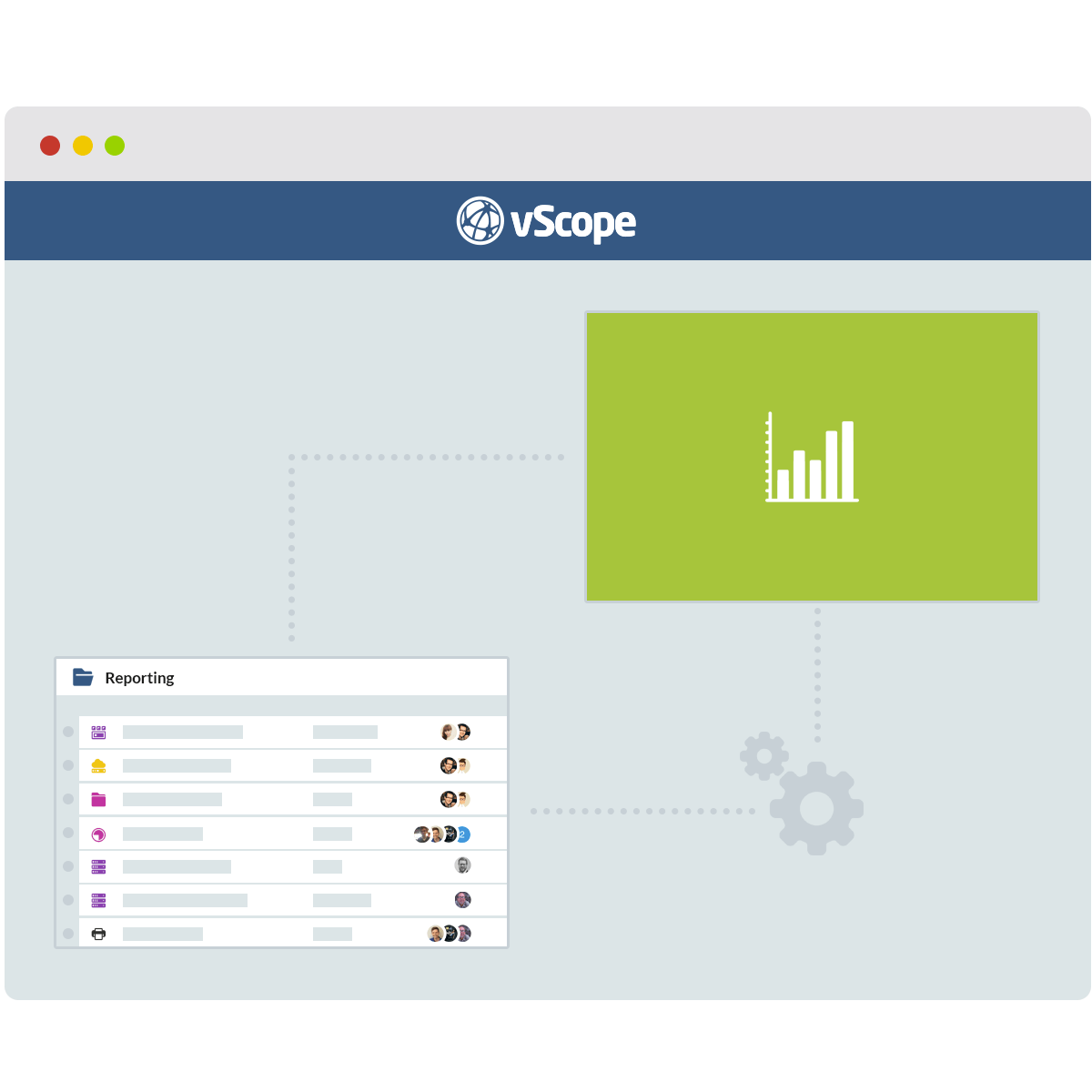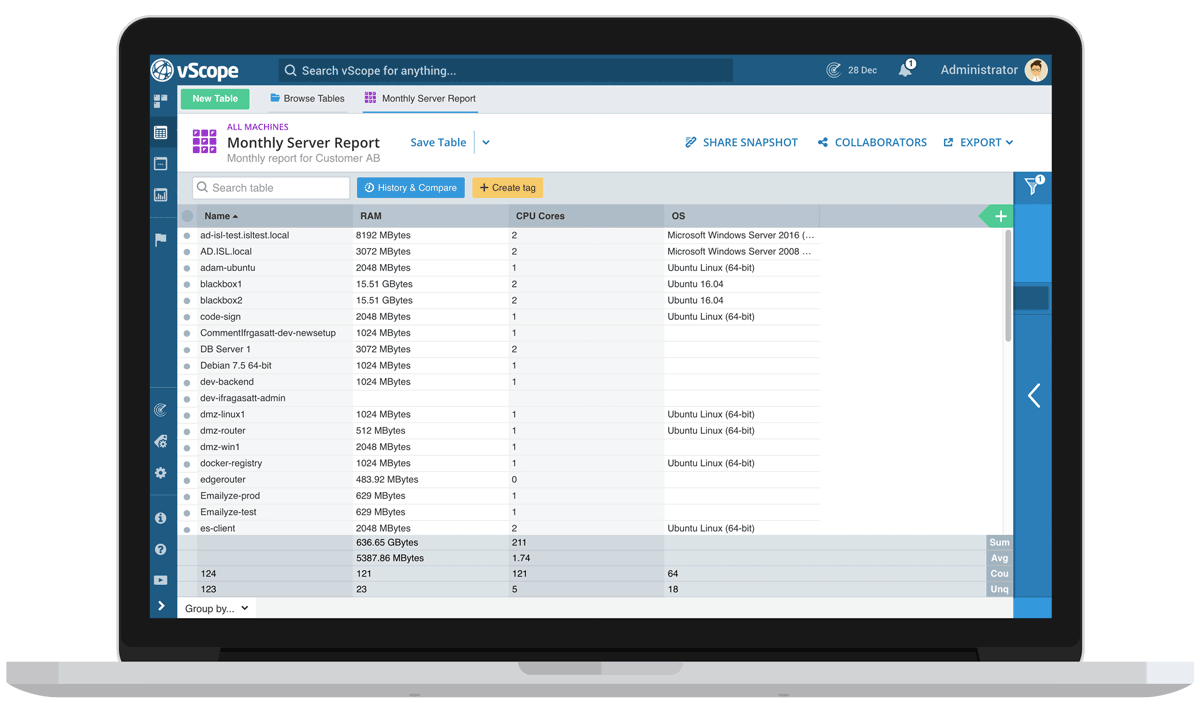 Offer vScope-as-a-Service
Offer your clients a self-service portal where reports and documentation can be shared between you as a supplier and your customers. This will enable you to better communicate information and the quality of your work, which will also create additional value for the end-client. We call this vScope-as-a-Service and it offers you as an IT provider completely new business opportunities and competitive advantages.
Service Manager
Communicate the value of your delivery
Build client-specific views to show the value of your delivery, for example during operations meetings or status updates.
Automated billing
vScope automatically collects all the dynamic values to form the basis of your billing, such as CPU, RAM and file system usage.
Keep track on changes
Set up vScope to notify you when changes occur and/or when limits are exceeded.
Sales
Visualize needs and new business opportunities
Get access to better information about your clients' environment to motivate and visualize the need for new investments. For example for consulting, license management or VM-SLA.
Technician
Secure quality
Get a complete overview of the environments of your stakeholders in one single view, and secure high quality of service. Together with built-in analysis, vScope will enable proactive measures to avoid downtime.
Follow up SLA
Create your own analyses and dashboards customized to your SLAs to get a better basis for your delivery.
Distribute information
Share insights and information from your clients' environment to other stakeholders within your team, or external to your customer's organization.
Integration
Reuse vScope's structured and correlated data in existing systems.
Frequently asked questions