How to Do a Physical Desktop Inventory With vScope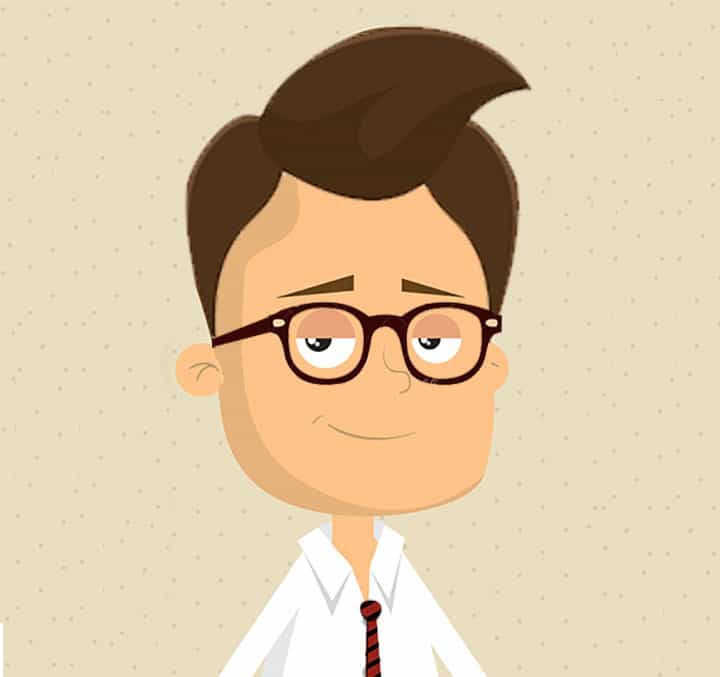 Helping you turn insights into actions with vScope
In this guide I will go through how to do an inventory of physical desktops with vScope. My purpose of the inventory is to create an automatic documentation for Microsoft True-Ups, but the principle is the same for any kind of machine inventory.
Step 1 – Create a Table
We start off by creating a new table in the Table Explorer. Click New Table and choose "Physical Machines".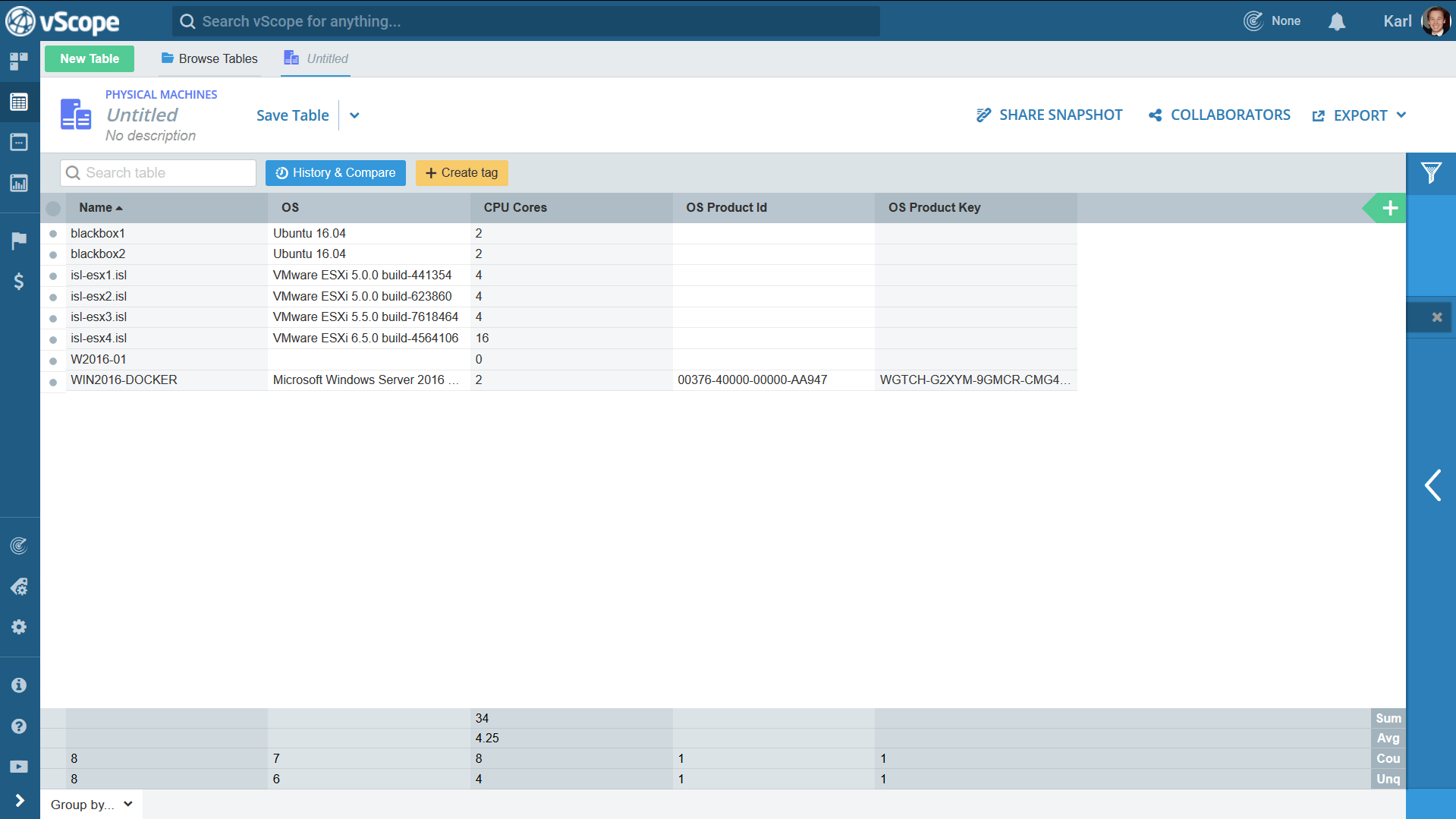 Now we have a list of all our physical machines, meaning both servers and clients are listed. I added some tags by clicking the green Tag button up to the right. In this case I wanted some more information that could be relevant for a Microsoft True-Up, like what OS, OS product key and number of CPU cores on the desktops.
The next step will be to filter out irrelevant machines using the filter panel.
Step 2 – Filter
To only list our physical desktops we tell Table Explorer to only show "OS Type = Client".
In the filter panel to the right I searched for the tag "OS Type" and used the match filter *client*, telling vScope to only list machines matching that OS type. Since this table is for a Microsoft True-Up I chose to only list machines with Microsoft as the OS manufacturer.
Step 3 – Save Table & Done
And that's it! In under a minute we've done an inventory of our physical desktops. (Don't be put off from my result below, all my table is saying is that we don't have any physical desktops using a Microsoft OS in our vScope).
What's really neat with this inventory is that it will be automatically updated every time vScope runs a discovery, meaning desktops will be added as they appear. We will also be able to see historical data of the inventory and see how our number of desktops have changed over time.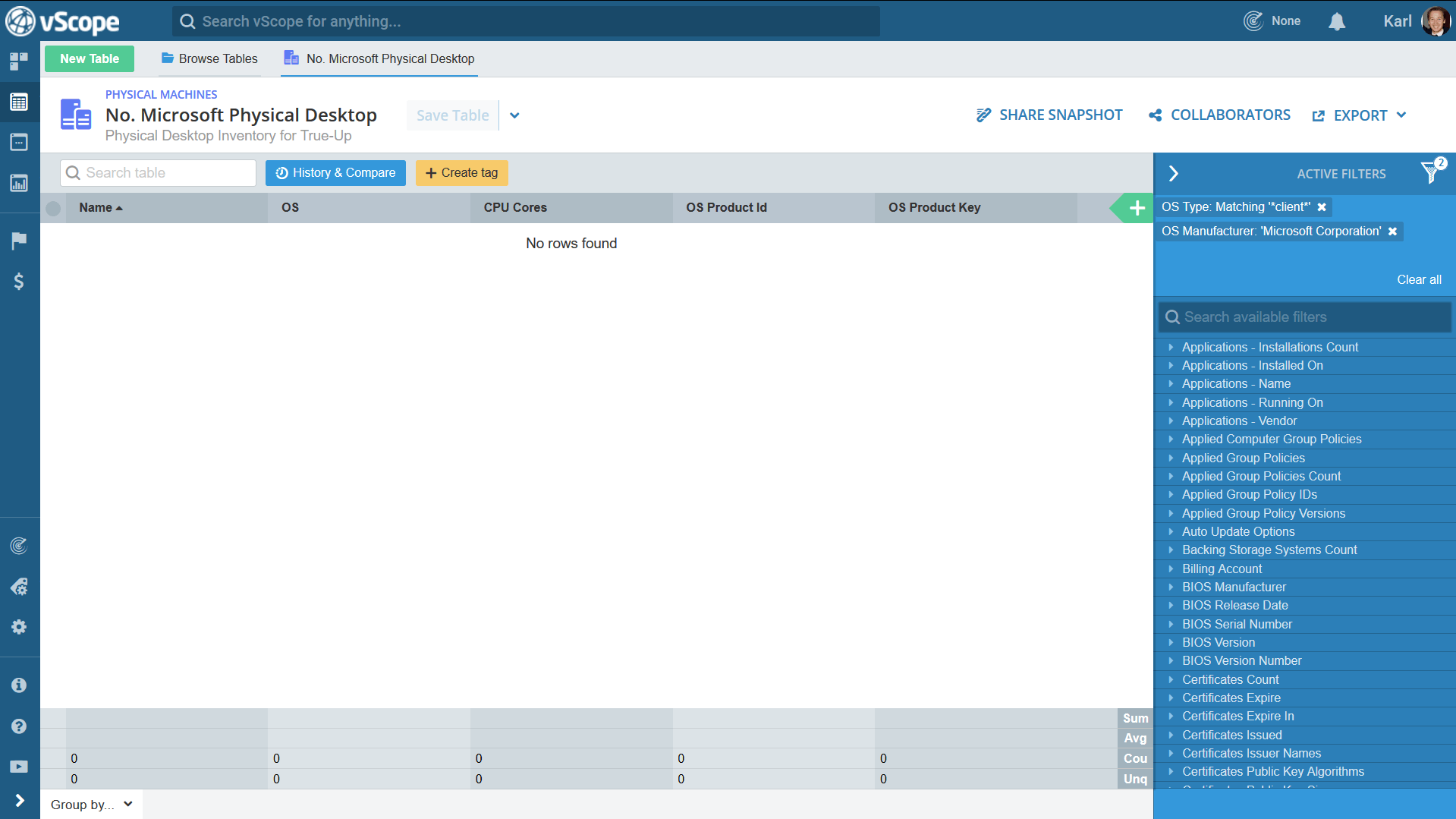 Optional – Create a Widget of the Inventory For the Dashboard
To make the inventory easily accessible, along with the other inventories required for a True-Up, I chose to gather the information in a True-Up dashboard. I have already created the dashboard, now I have to create a widget for our physical desktops inventory.
Click on the menu arrow next to Save Table and click "Create KPI Widget".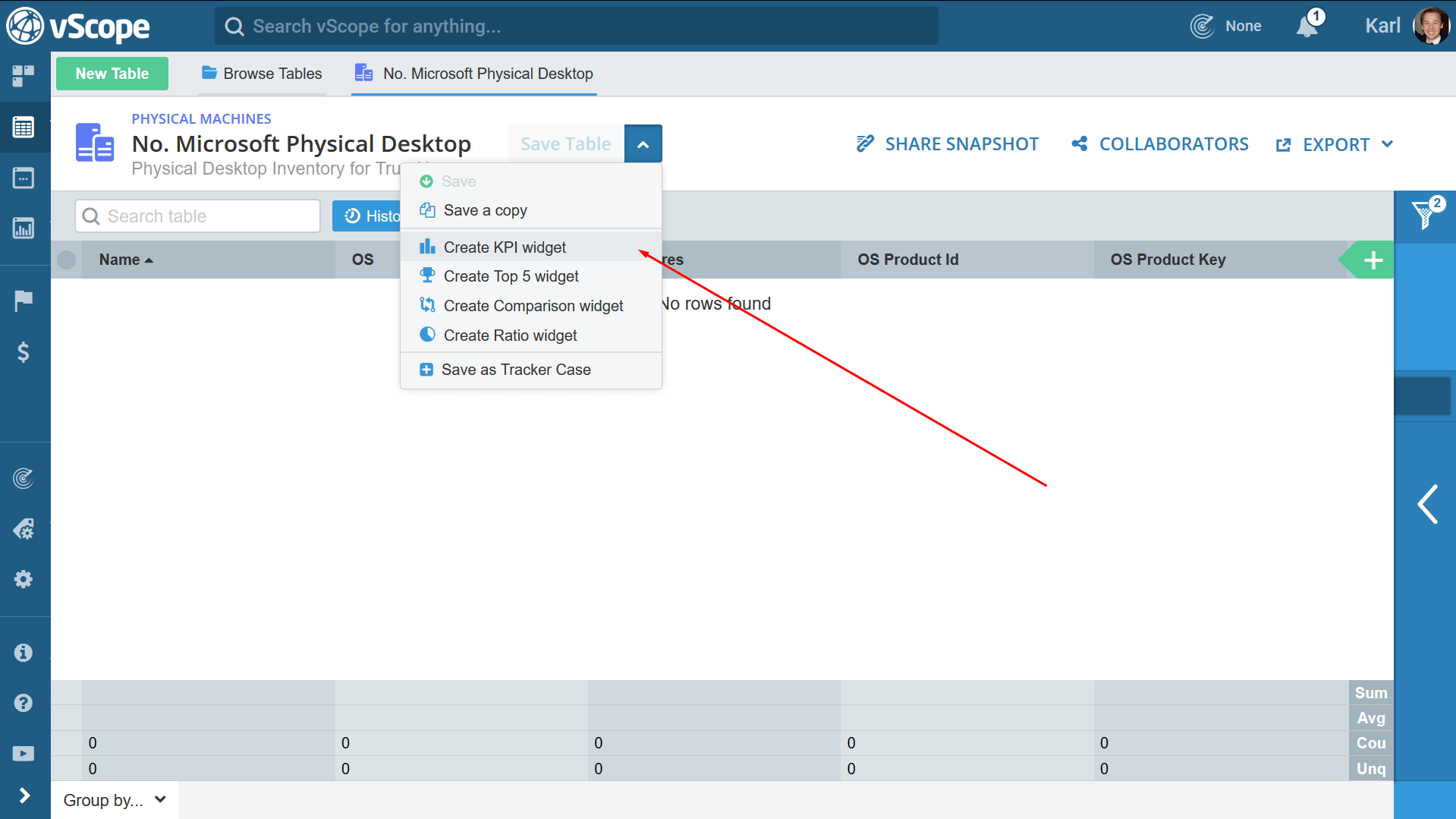 2. Select which dashboard you wish to add the widget to. I named mine Microsoft True-Up.
3. Next we can edit the widget, I changed up the name to better fit my dashboard. I wish to visualize the column "Name" and aggregation type "Count". Click OK and continue.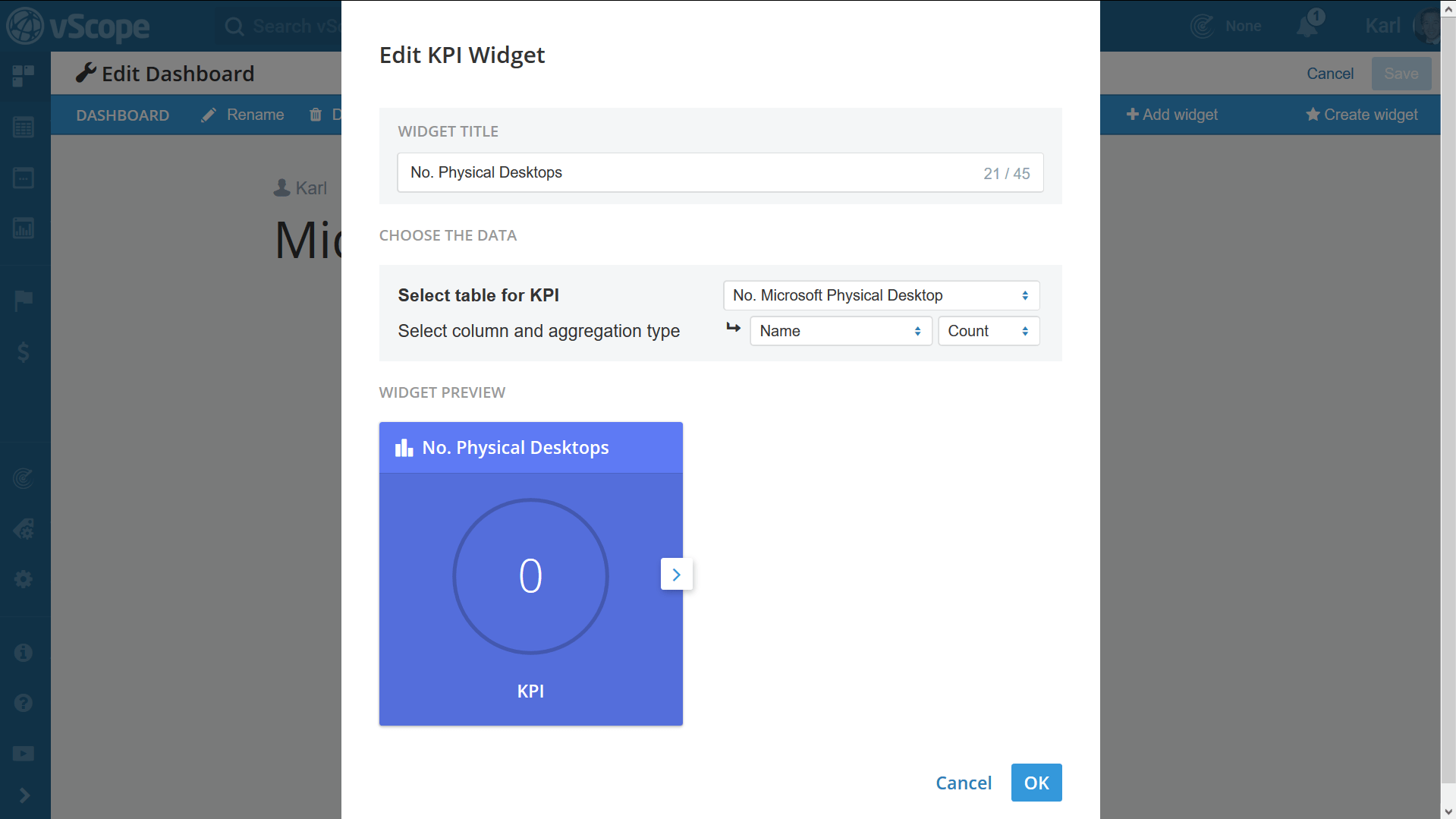 Done! Save the dashboard and have a look. Now we can easily access the inventory of the physical machines whenever we log in for a True-Up.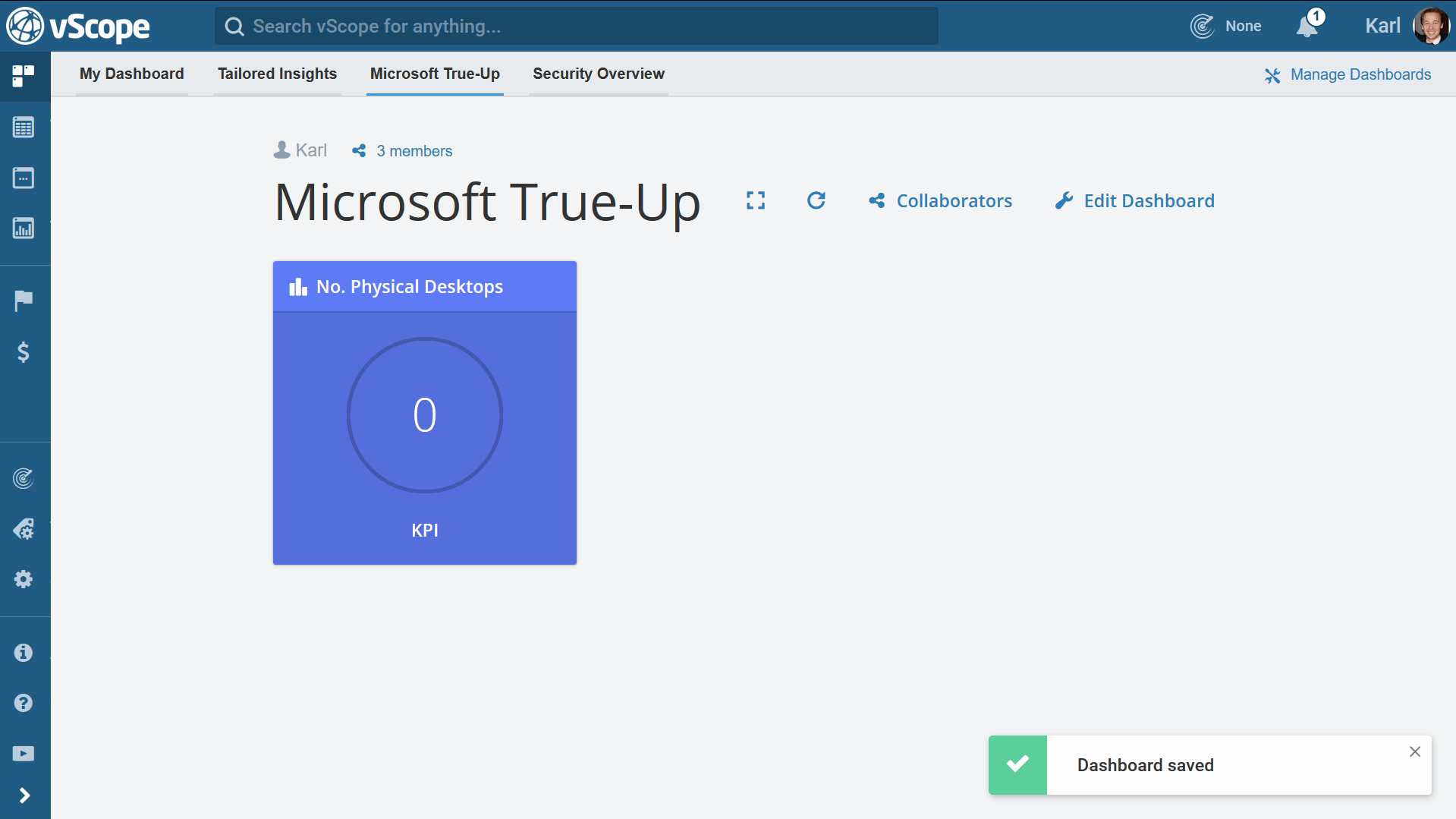 Conclusion
In this guide I showed how to do a quick inventory of physical desktops. In no time at all we got a complete inventory that will get updated every day, so it's always fresh when we access it. We also created a dashboard to better visualize and get a good overview of the inventory.
Sign up for newsletter
Join our community and 1000+ IT professionals by signing up for blogs, news and business insight through our newsletter