Data accessibility

Maximize ROI

Improve productivity
Use vScope's discovery engine for existing systems
Integrating different systems within an organization promotes both process efficiency and cost reduction. However when information is siloed and systems cannot interact it risks to turn even simple business operations into complicated challenges. That is why vScope comes with both an open REST API and bundled integrations. It allows you to bring detailed information about your IT into other systems such as help desks and business intelligence softwares – improving data accessibility and productivity.
About vScope
vScope is a platform for smart inventory of IT that offers organizations a common view for documentation, reporting and analysis of your entire IT infrastructure. By bridging information from multiple technologies vScope can break the silos of IT and provide a common, unified platform for insights relevant many different roles in the organization. The result is increased transparency according to your needs, lowered dependency to key people, more efficient processes and in the end higher quality of IT delivery.
A powerful discovery engine for your IT
vScope's automatically gathers valuable information that is a must-have for any organization. This kind ofinformation is often manually added in various systems. Integrating vScope's data into existing systems will automate the manual work related to data collection and let people spend it on more business critical tasks.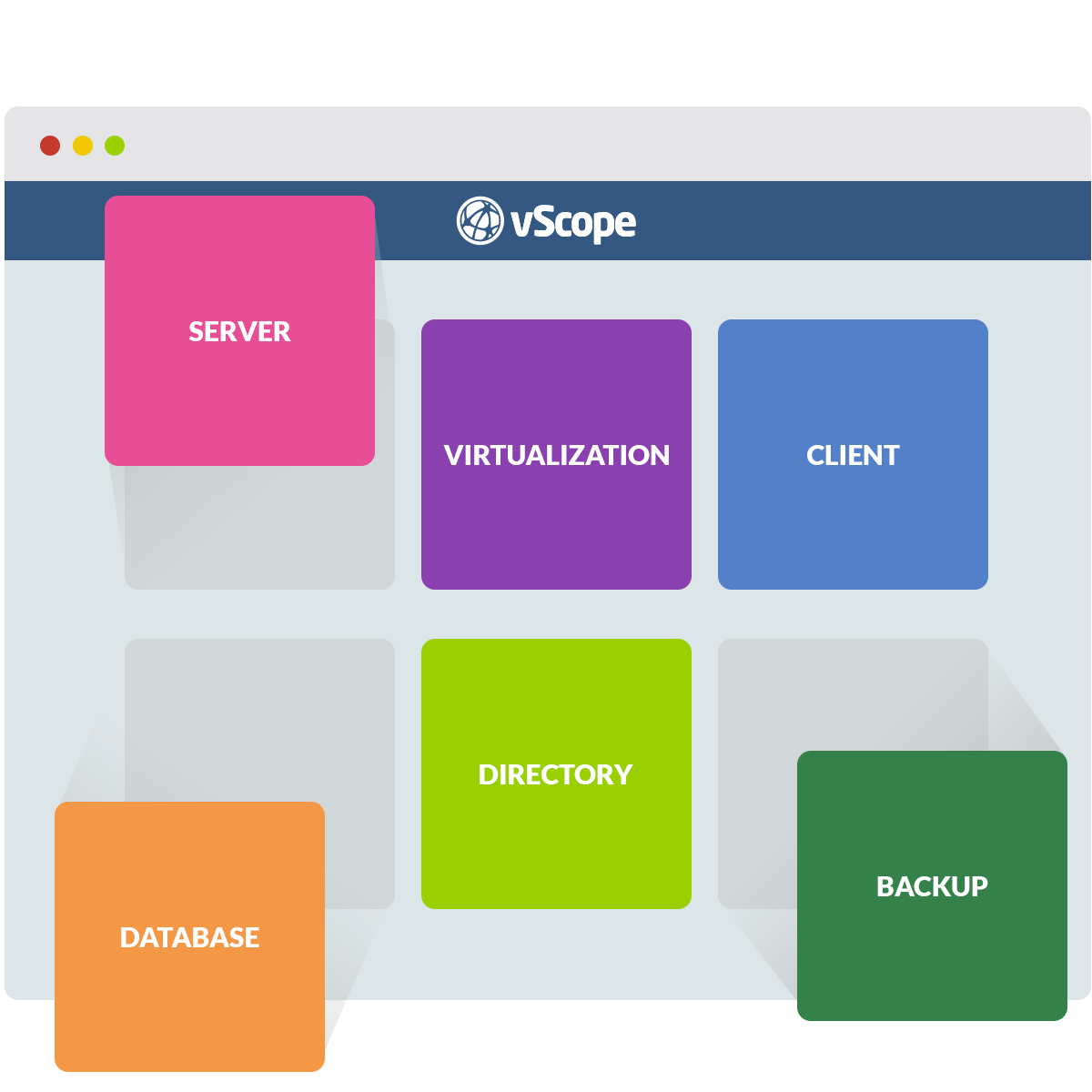 Enhance existing solutions instead of implement new workflows
Keep you current systems and routines and use vScope's discovery engine to improve the data quality that these systems relies on. This helps you maximize ROI of the existing systems while not having to implement new workflows and routines in your organization.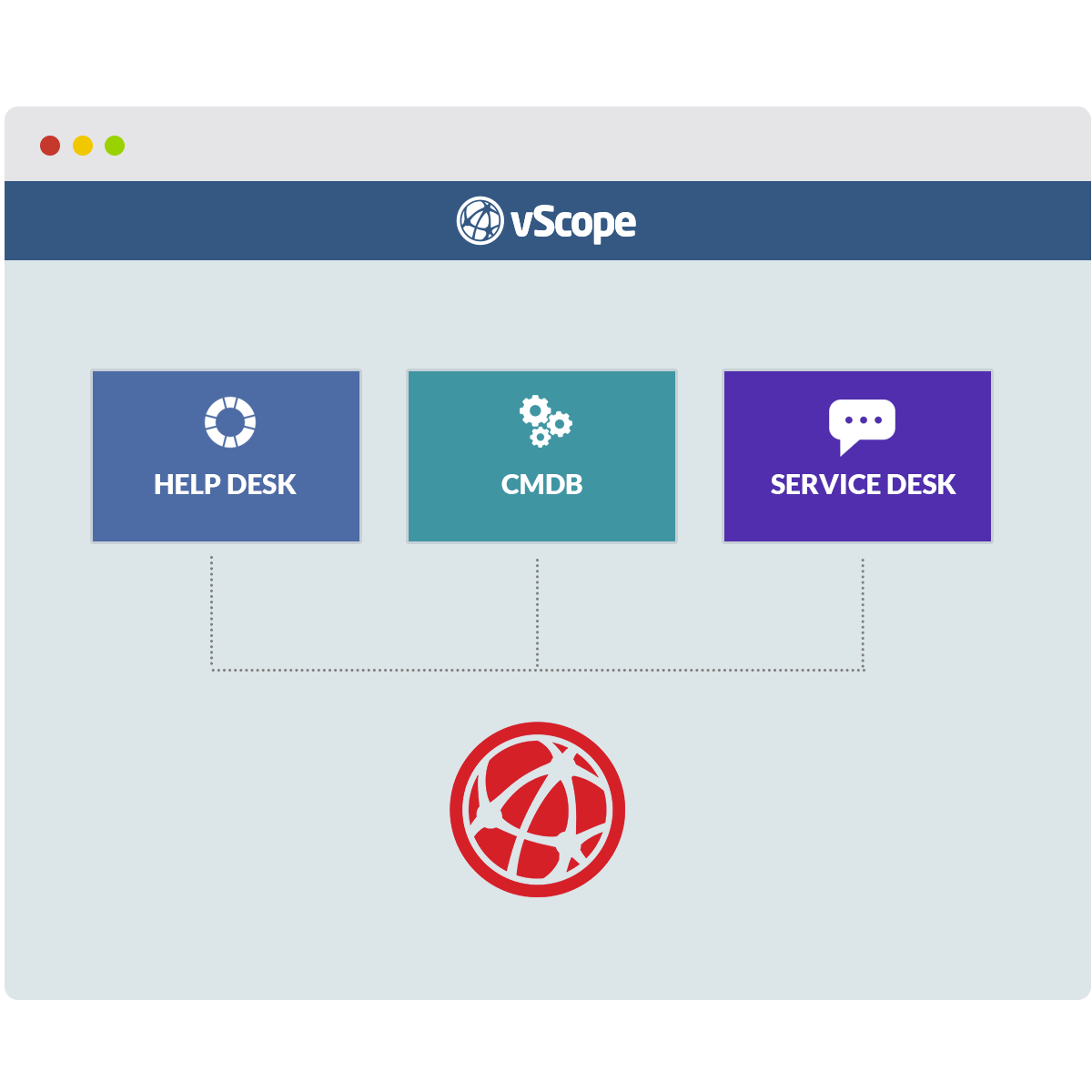 Improve data accessibility
Make information more accessible in your organization by integrating vScope's quality data in other systems. This supports better decision making and improved productivity for people at any organizational level.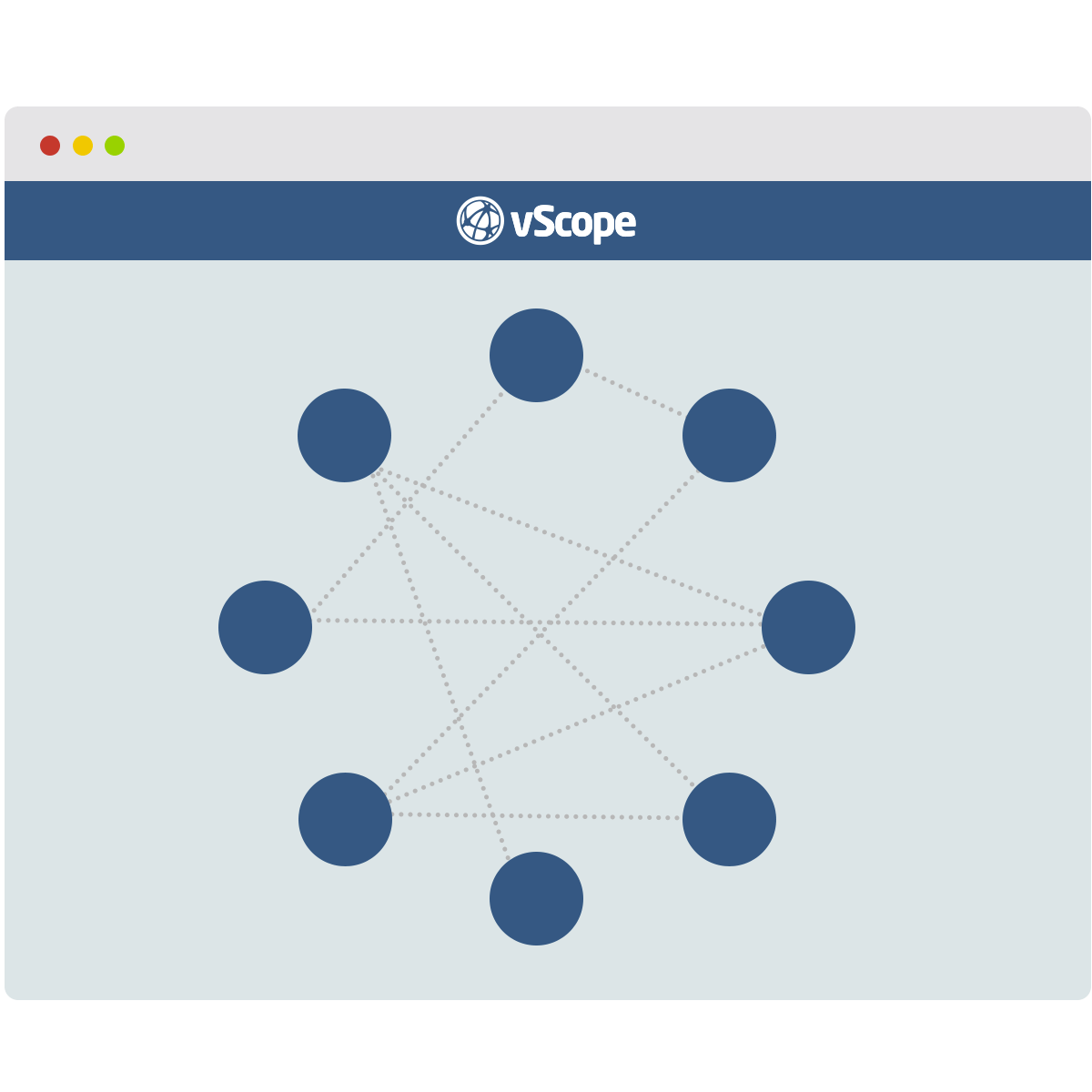 Build customized solutions with an open REST API
Use vScope's open REST API to build your own apps and integrations with the data from vScope or use the API to customize vScope for your organization's needs.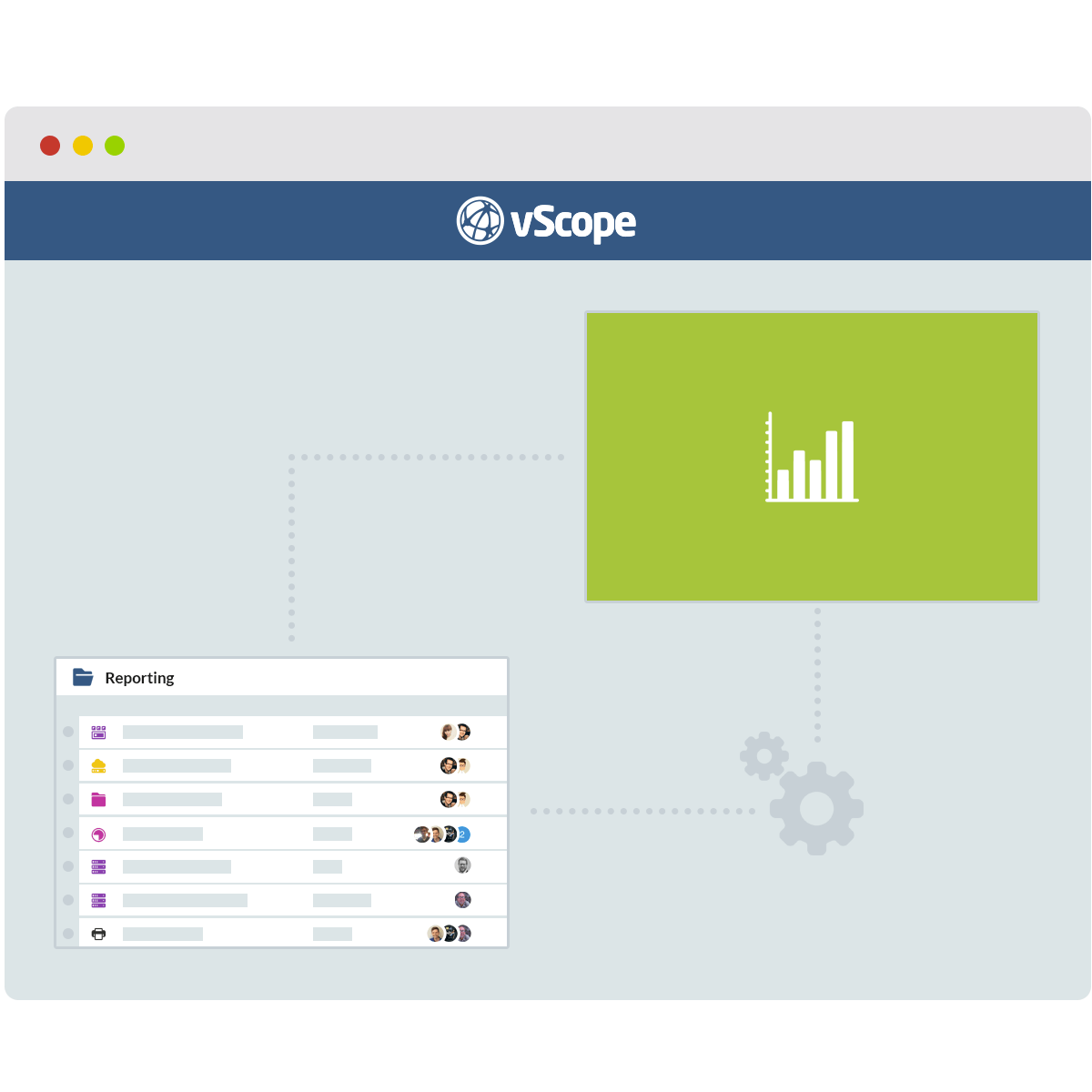 Online guides to get you started
To extract information from vScope is easy and can be done in just a few minutes. In order to help you to explore these opportunities we have put together online guides and tutorials.
Power BI
Learn how to integrate the vScope data with Power BI to visualize the information with Microsoft's powerful business analytics software.
ServiceNow
Use vScope as the data collection engine for ServiceNow. vScope's discovery is faster, easier to customize and will automatically map and update relationships of IT resources.
What information are you looking for?
All products connects on the vScope Core platform
SERVER
Hundreds of use cases including asset management, security, GDPR and licensing. A best-seller.
VIRTUALIZATION
Another best-seller. Rightsize and optimize the virtual infrastructure for more efficient IT.
Frequently Asked Questions
Continue to explore vScope
Analysis
With a powerful data model of your infrastructure vScope can automatically track misconfigurations and suggest improvements of your IT.
Documentation
A powerful and automatically updated IT documentation lets you skip tedious manual work to stay informed about your environment.