How to Inventory Number of Microsoft SQL Cores with vScope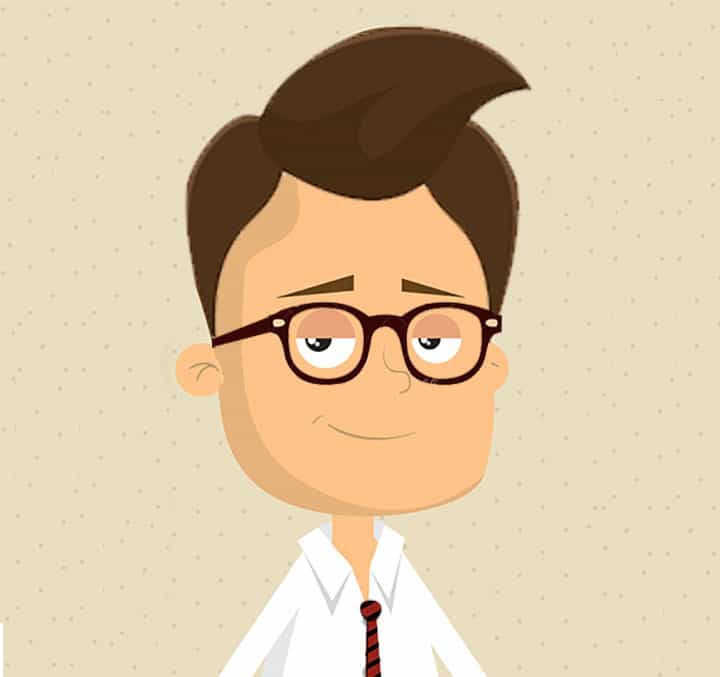 Helping you turn insights into actions with vScope
In this guide I will go through how to inventory Microsoft SQL cores that are qualified for a Microsoft True-Up.
Step 1 –  Create a Table
Go to Table Explorer, click New Table and choose All Machines.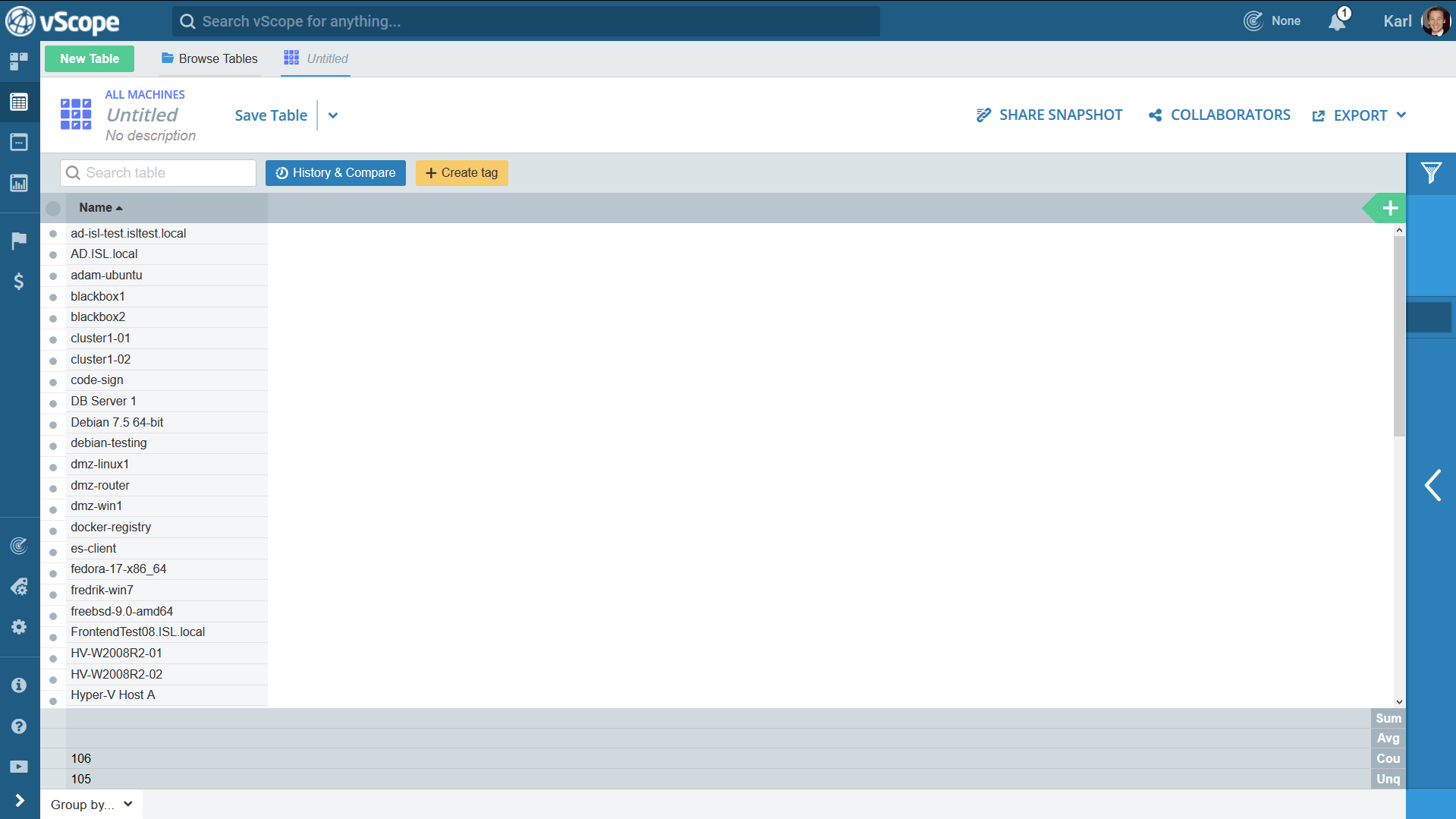 Step 2 – Add tags
Add the relevant tags for our use case. I chose "OS" and "CPU Cores". It could be relevant to add "Installed Applications  – Name" since we're after Machines running SQL. However, adding tags to the table isn't necessary to be able to filter on it.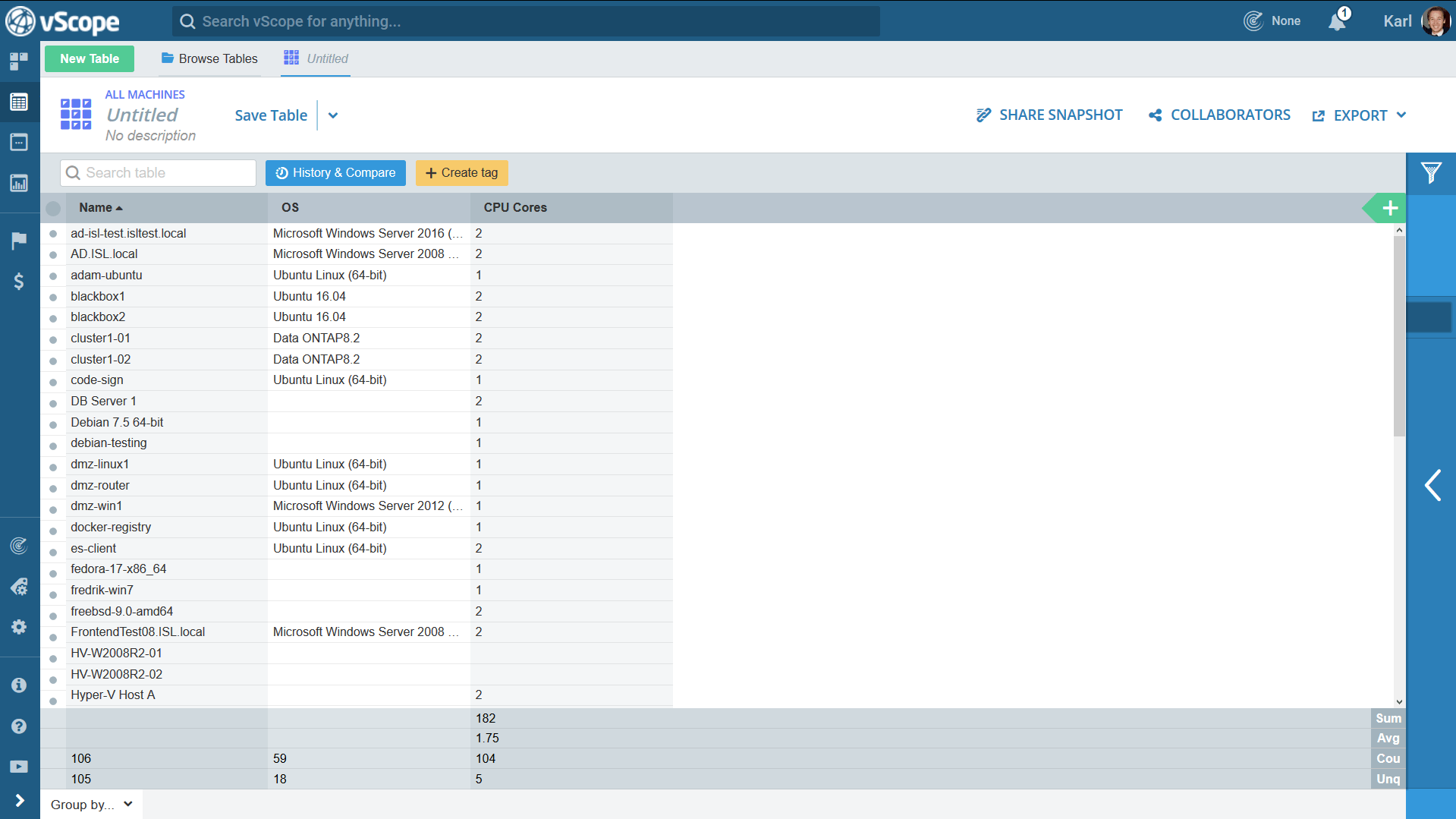 Step 3 – Filter
This is where the real magic happens. In this use case I wish to list all the CPU cores supporting SQL for a Microsoft True-Up. To achieve this I use the match filter in vScope to filter on machines running "Applications – Name = *SQL*". Now you should see all machines with any SQL application running.
But I'm not done there. Since SQL Server Express is free I want to de-list any machines running it. To filter out express I added to only show applications NOT matching *express*. I also add the tag "OS Manufacturer" to reduce the risk of none qualified machines showing up in the list.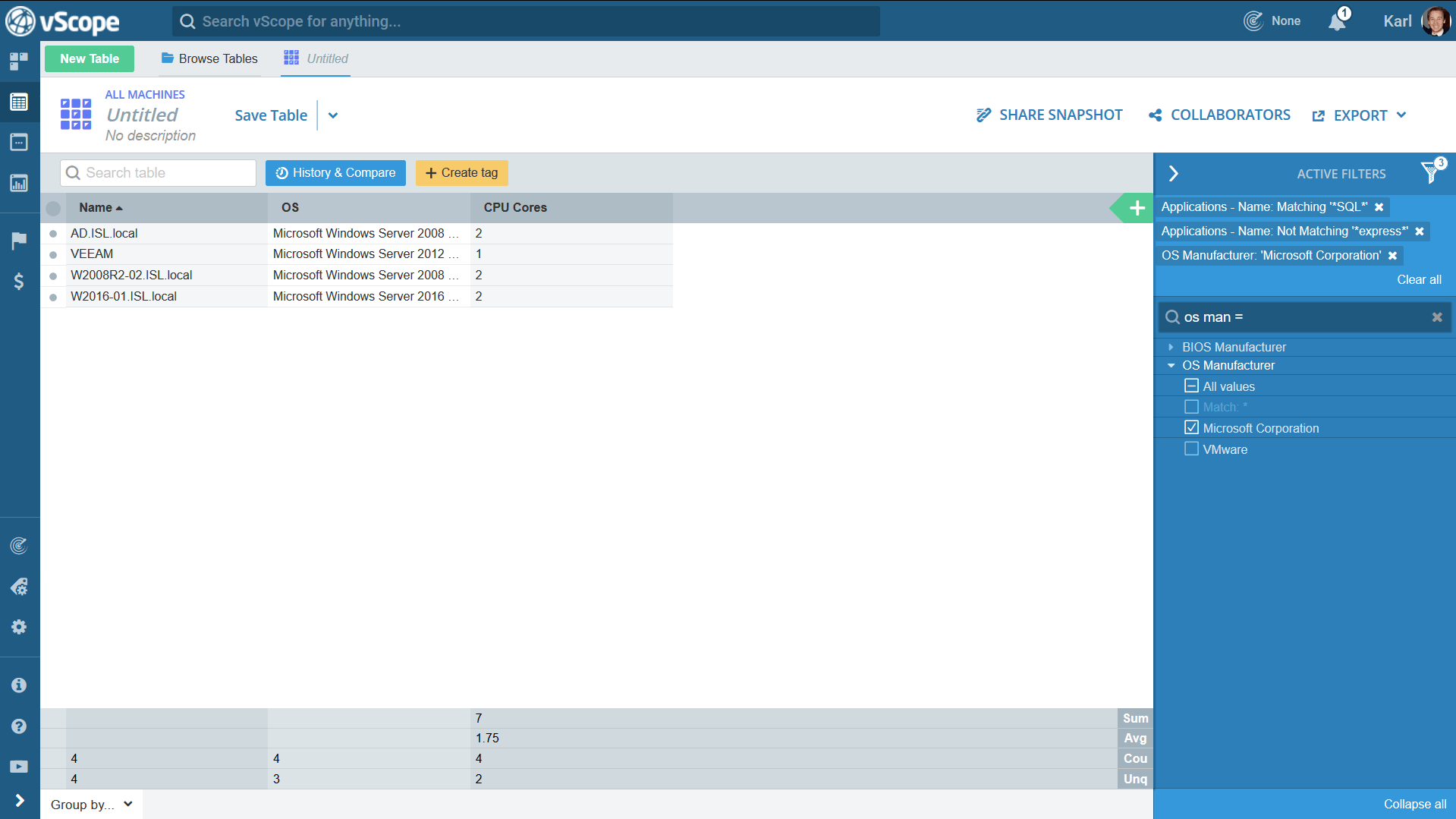 Done
And we're done. Now we have an automatically updated documentation on how many CPU cores that are used for Microsoft SQL servers in our environment. I have seven cores that needs to be licensed.
With this information in place I can dig deeper and see what services these machines are hosting, and if we really need them. Perhaps we don't and I can remove them to save money on licensing costs?
Optional – Create a widget for a Dashboard
Save the table and click "Create KPI widget" in the drop down menu to the right of the Save Table button.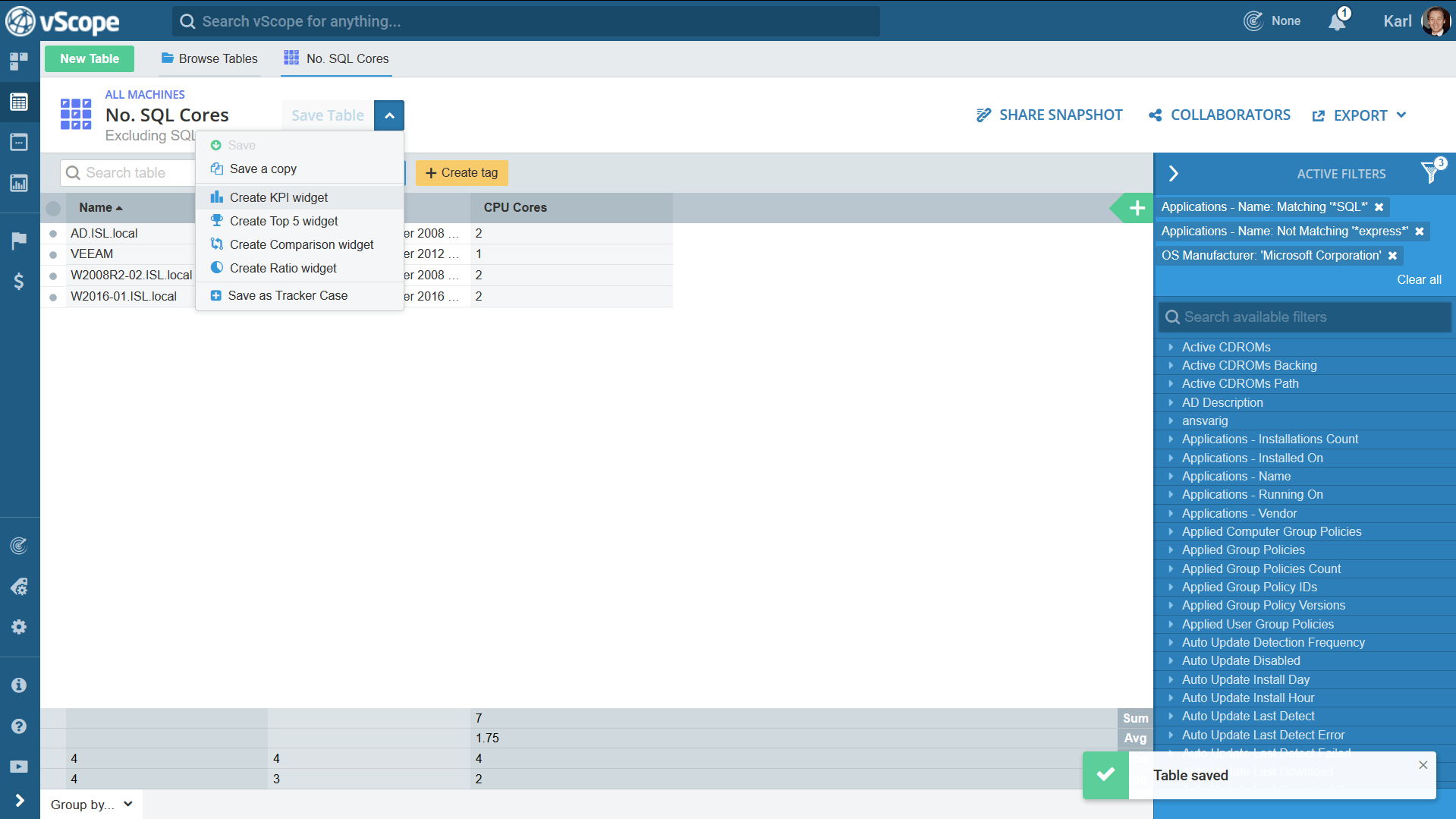 Choose which dashboard you wish to add the widget to. I have already created a dashboard I wish to use so I choose it and press OK.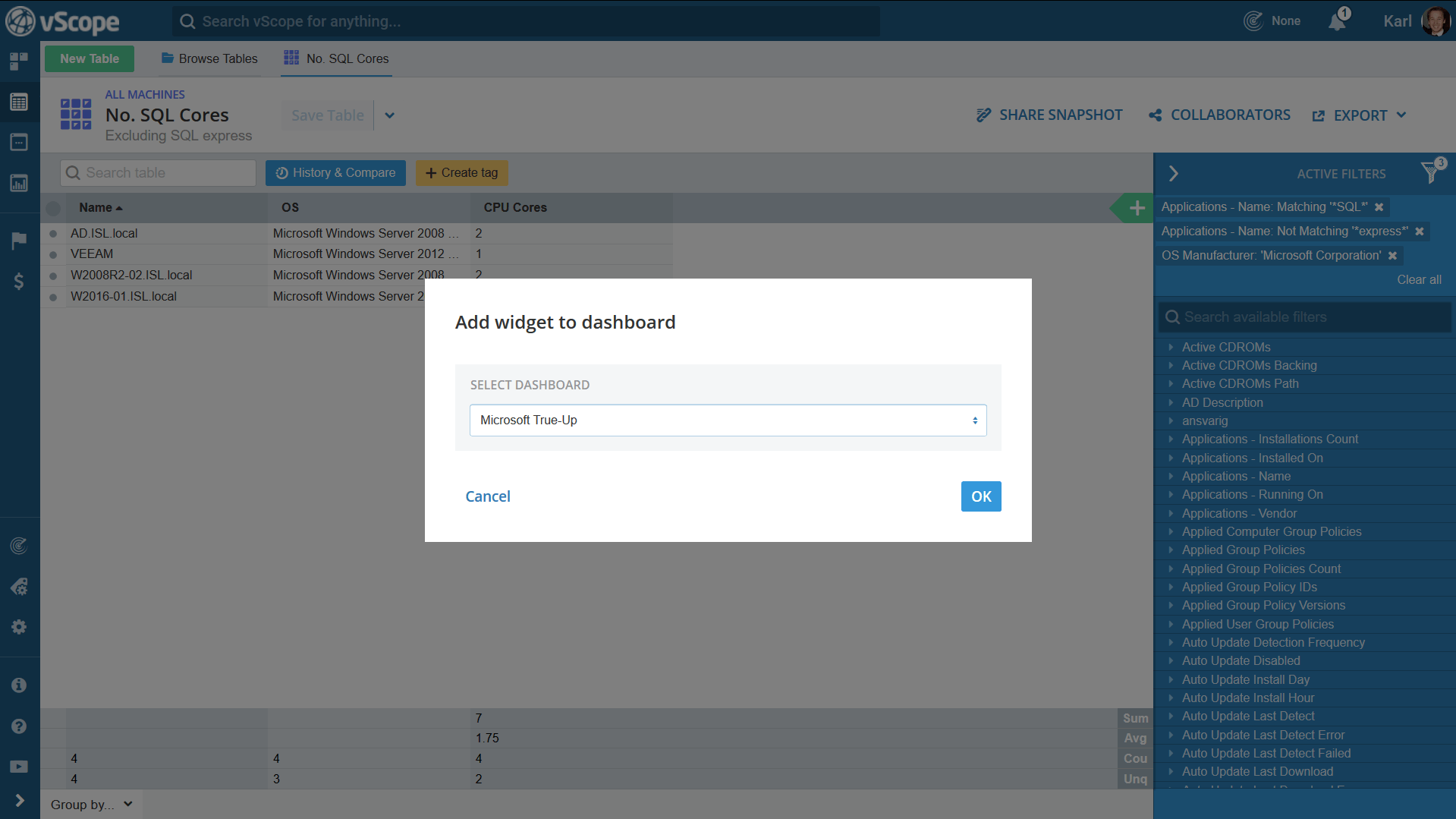 Now it's time to edit the widget. I want to visualize the total of SQL cores we have running, so I select the column CPU cores and aggregation type Sum.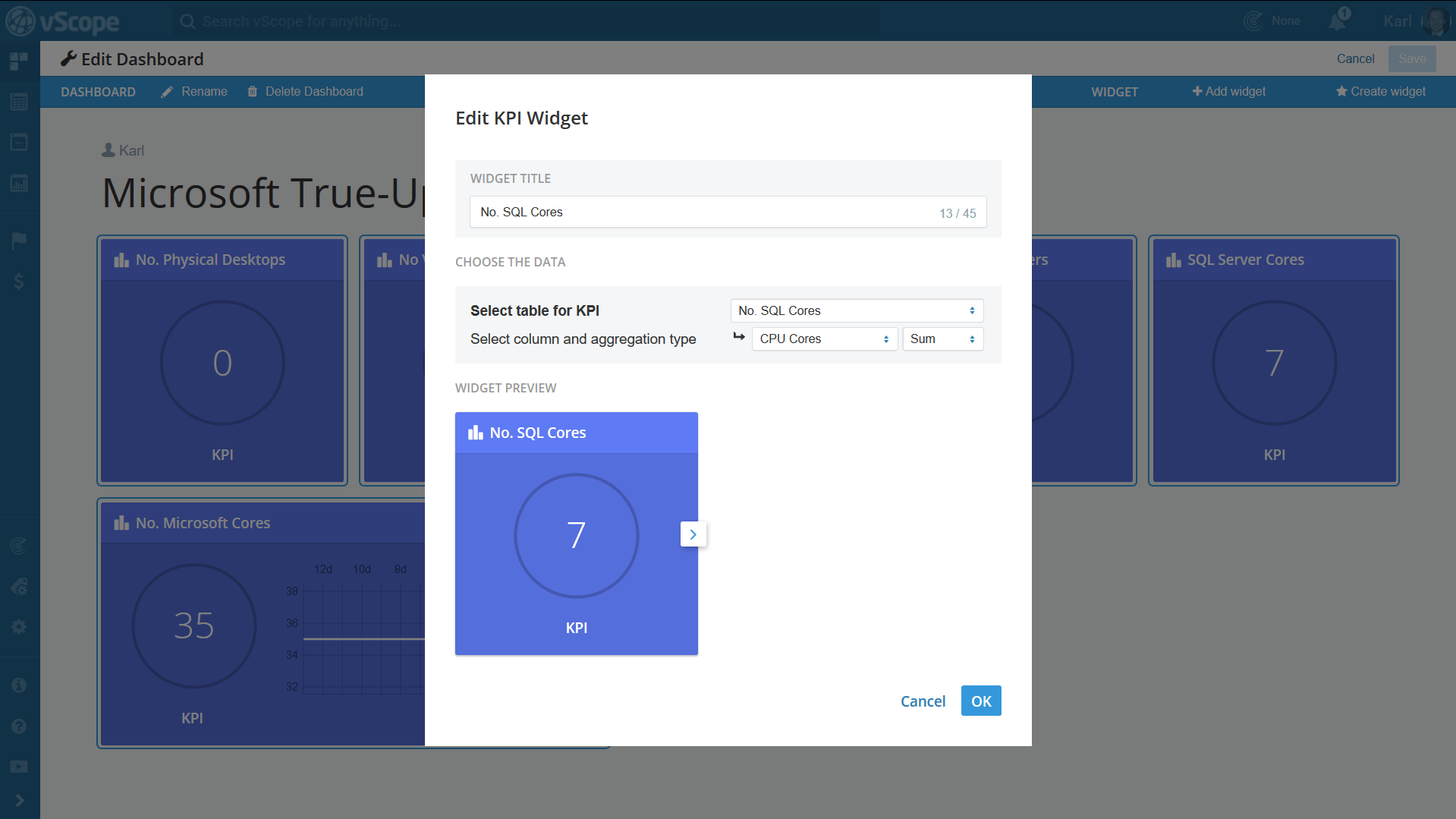 Press OK and we're done!
Sign up for newsletter
Join our community and 1000+ IT professionals by signing up for blogs, news and business insight through our newsletter