VSCOPE FOR AN OUTSOURCED OR HYBRID ENVIRONMENT
Become a better informed buyer
and make smarter purchasing decisions
VSCOPE FOR
An outsourced or hybrid environment
All information without the technical know-how
Automated evaluation and reporting
One common collaborative platform for you and your supplier

Improve transparency

The right information
at the right time

Better purchasing
decisions
You can not outsource your responsibility
Outsourcing the IT enables organizations to increase cost control, benefit from expert personnel and focusing on their core competence. However, deciding to source IT from an external party also imposes new challenges for the organization related to cost, liability, know-how and flexibility to instantly make changes to your IT.
What you are missing is full visibility of the IT in order to benchmark the delivery, understand costs and stay informed about your services. You might not have the technical competence needed to understand how your IT fully functions but you cannot outsource your responsibility ensuring that it is compliant with security and legal best practice.
That is why you need vScope. vScope offers an easy and intuitive way to stay informed about what your outsourced IT looks like. A window into your infrastructure which helps you make smarter purchasing decisions without having to know all technical how-to:s of getting the information.
About vScope
vScope is a platform for smart inventory of IT that offers organizations a common view for documentation, reporting and analysis of your entire IT infrastructure. By bridging information from multiple technologies vScope can break the silos of IT and provide a common, unified platform for insights relevant many different roles in the organization. The result is increased transparency according to your needs, lowered dependency to key people, more efficient processes and in the end higher quality of IT delivery.
Hybrid environment
Accurate information, wherever you run your IT
Have instant access to the accurate documentation and reports from your entire infrastructure, no matter if you have cloud, on-prem or outsourced IT.
Stay compliant knowing where sensitive data goes
Storing sensitive information offshore might get you in trouble for breaking GDPR, PSI DSS or other data protection regulations. Use vScope to stay compliant knowing where information is stored and who can access it.
Cost transparency
Benefit from improved transparency of total cloud spend, subscription costs and estimate future spendings with powerful bundled reports dedicated for hybrid environments.
Fully outsourced environment
A window into your environment
Always have access to an accurate documentation of your environment. No technological prerequisites required allows anyone at any level in the IT organization to get the information they need.
Follow up on your purchase and ensure compliance
Outsourcing IT does not mean that you can avoid the responsibility to ensure compliance with security and legal best practices. Make vScope the way to benchmark your purchase and SLA:s against industry best practice.
Multi tenant – Distribute information to both internal and external parties
Invite colleagues, hosting providers and/or consultants to share relevant information about your environment. The same information at the same time facilitates better collaboration and business synergies.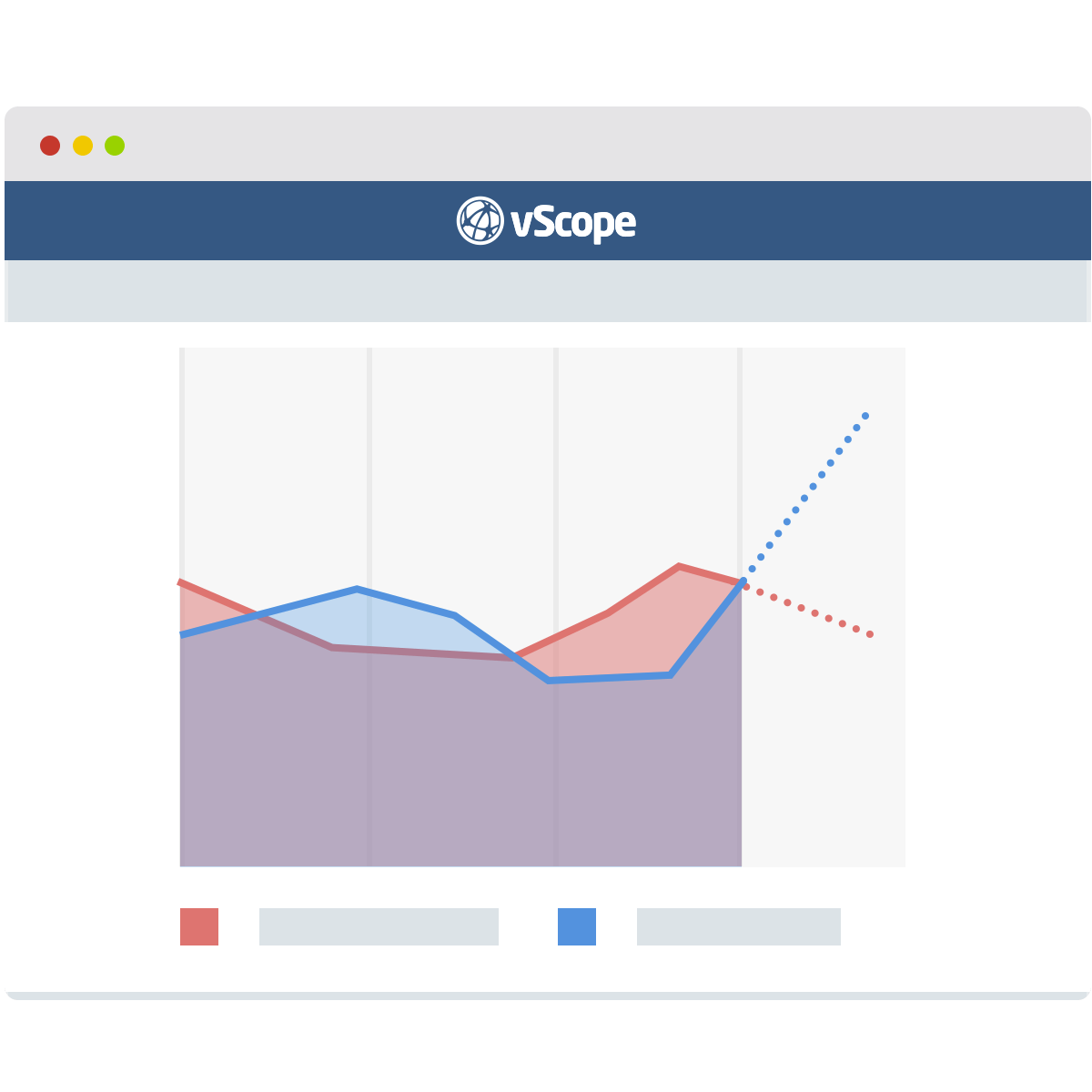 Make smarter purchase decisions with full visibility
Use vScope to stay informed about your sourced IT. Licensing, server uptime, number of assets, patch-level and much, much more. Having direct access to information about your IT allows you to become a better IT purchases making well-informed decisions for your business.
Liability – Ensure compliance
You can outsource your IT environment but you cannot outsource your responsibility. vScope supports organizations with outsourced IT to know more about compliances such as GDPR, PCI-DSS and other security best practices of their infrastructure. Always have accurate documentation and bundled analysis at hand whenever you need to demonstrate compliance – no matter where your IT is located.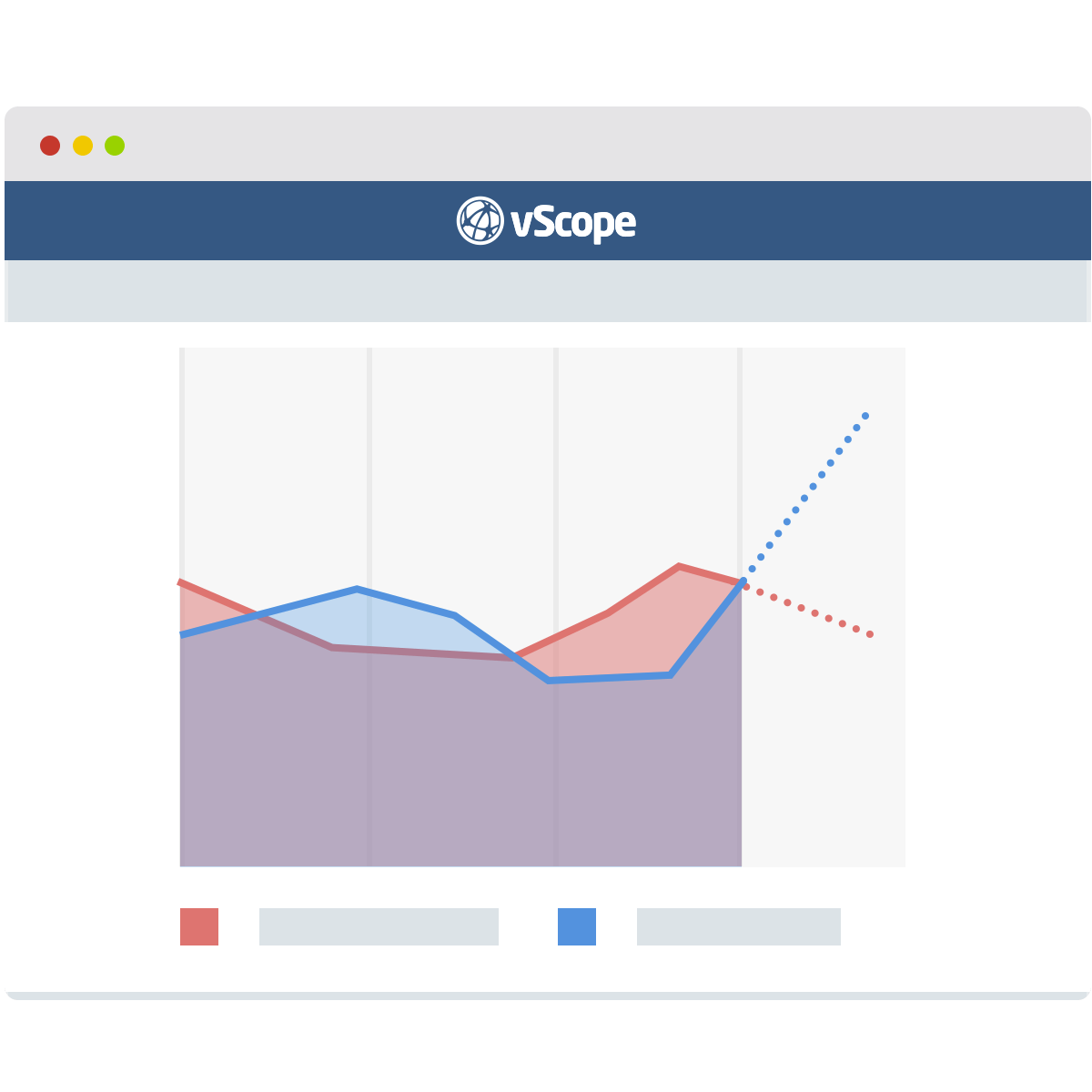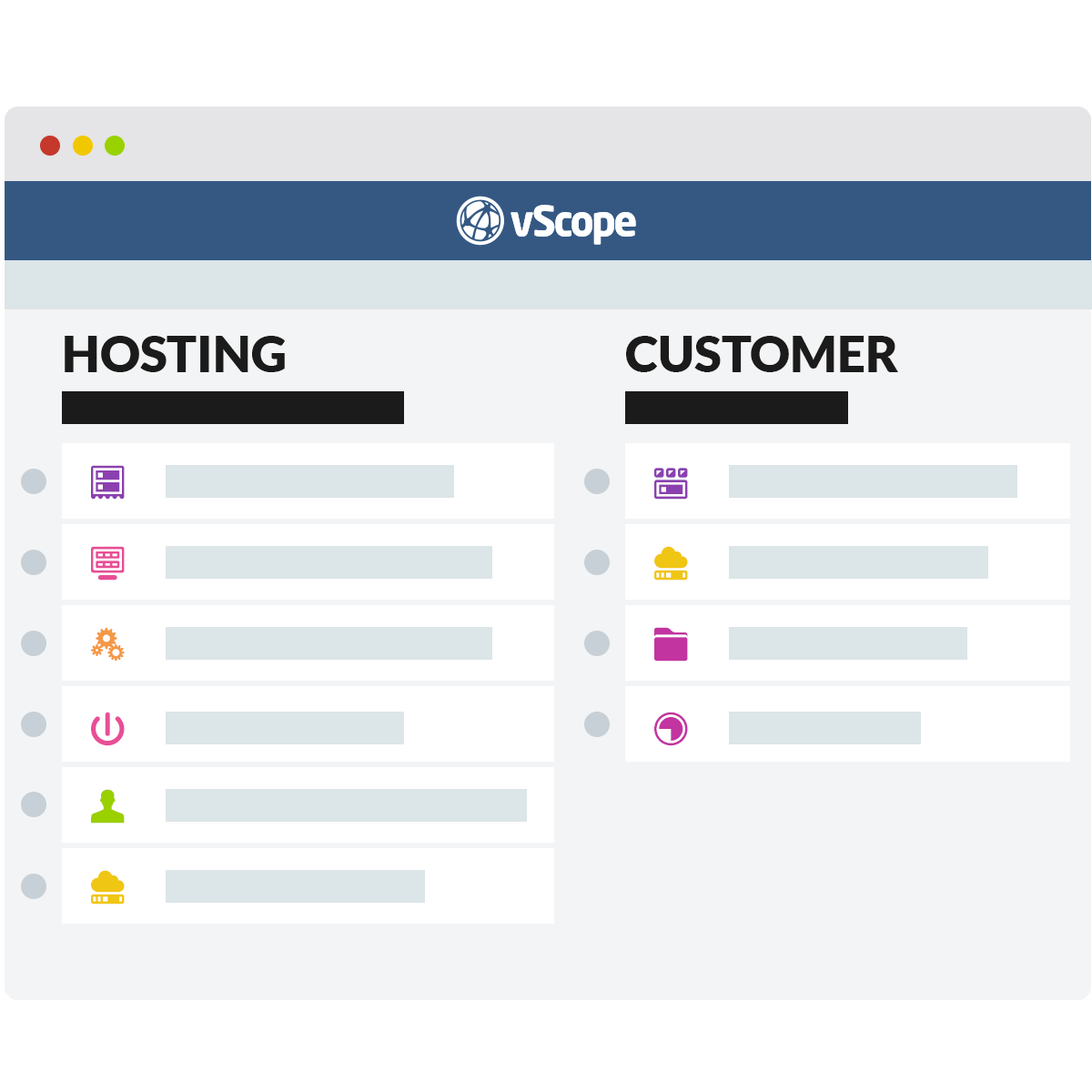 A common platform for you and your hosting provider
Strengthen your relationship with your IT partner by using vScope as the common platform for reports and information. vScope enables both parties access accurate information at the same time and helps facilitating collaboration and other business synergies.
Become a better informed buyer
Stay informed about the utilization and use vScope to identify potential cost savings or bottlenecks that need to be resolved. vScope helps organizations improving their buying decisions and thus better evaluate investments.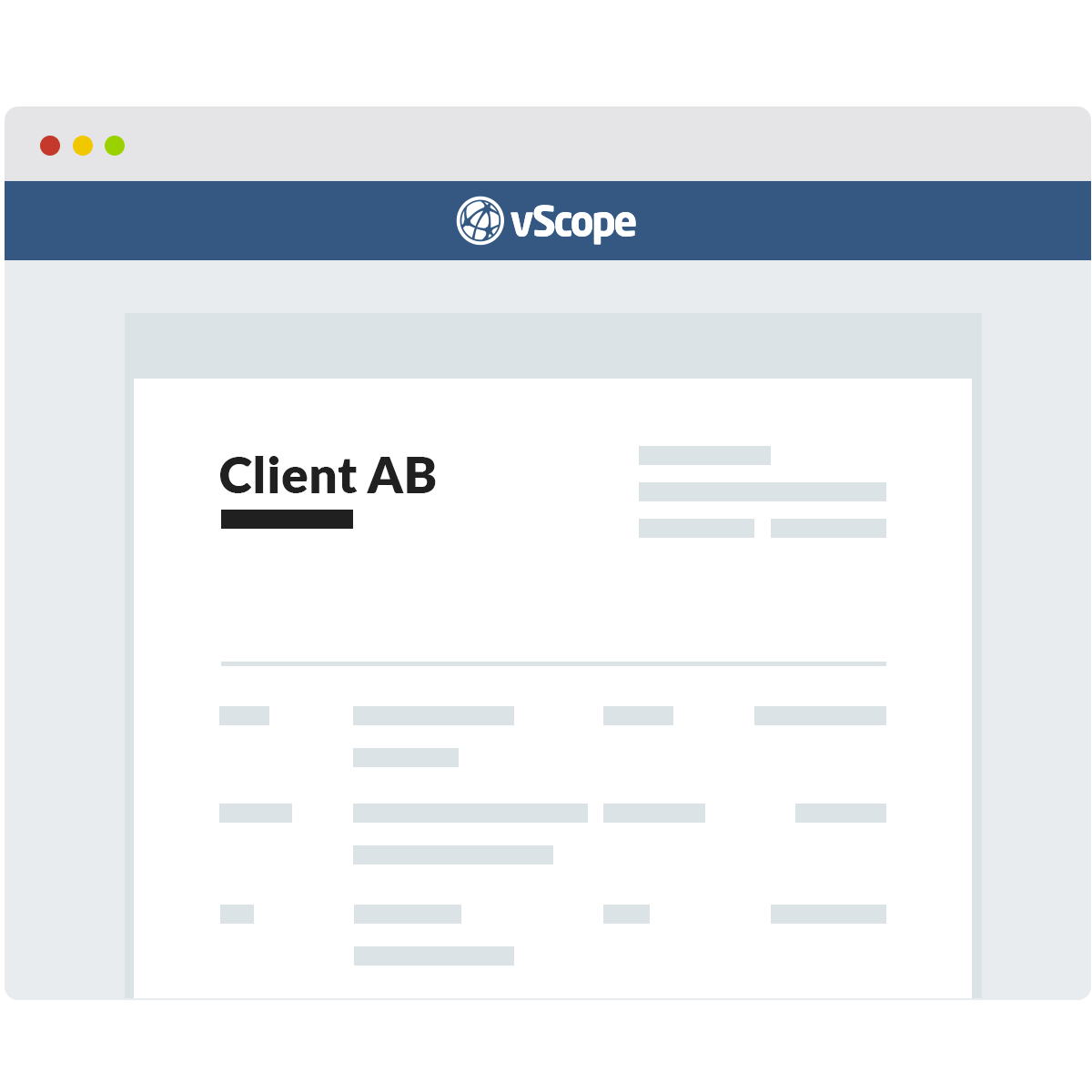 How vScope supports organizations
with an outsourced or hybrid environment
Retaining control and insights in an outsourced or hybrid environment enables many valuable use cases
Improve the transparency of your outsourced IT knowing what you purchase and what is delivered
Better purchasing decisions with accurate information
Benchmark the delivery against multiple industry best practices
Right size your environment and optimize your outsourcing costs
Accurate and instant information at hand whenever you need to demonstrate compliance
Check that your supplier's SLAs are met
A collaborative platform for you and your hosting provider
Cost transparency running subscription based services
Frequently asked questions