Scalable
Scale your inventory after your need by adding products and new information to the vScope Core platform.

Seamless
Add new products seamlessly and without any hustle. Dependencies and relations are automatically mapped.

In common
No matter what you responsibility is you will have access to all information on the same platform.
What are these products?
The IT infrastructure consists of many different data sources, such as virtual machines, servers, clients, switches, certificates, web servers, services and databases. While vScope Core is the inventory platform that helps you document, map and understand the big picture of how these data sources relates and are configured, vScope products allow you to select what information is relevant for you.
We have designed vScope products to represent various technologies within the datacenter. This means that you can customize vScope to exactly match your IT setup and needs. What makes vScope unique is that all products integrate on the same vScope Core platform allowing you to:
View information from any technology side-by-side in the same view
Use the same manoeuvres to view any kind of information
About vScope
vScope is a platform for smart inventory of IT that offers organizations a common view for documentation, reporting and analysis of your entire IT infrastructure. By bridging information from multiple technologies vScope can break the silos of IT and provide a common, unified platform for insights relevant many different roles in the organization. The result is increased transparency according to your needs, lowered dependency to key people, more efficient processes and in the end higher quality of IT delivery.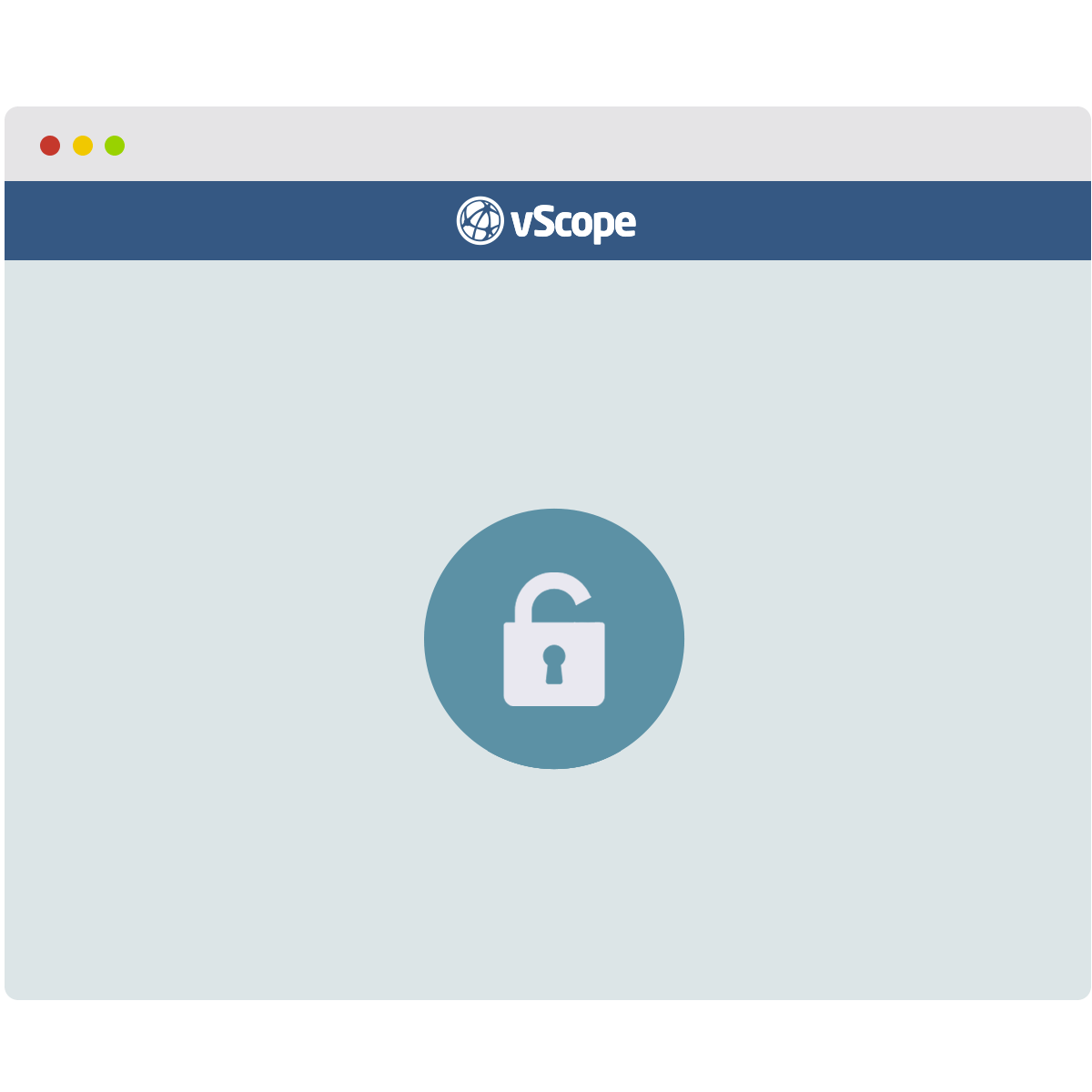 Unlock new information
New information
Adding products to vScope Core unlocks more information in vScope.
More analysis
More information in vScope means more bundled analysis guiding you to valuable insights.
Unlock synergies
Multiple products allow you to unlock synergies that lies in information depending on two technologies
What information are you looking for?
All products connects on the vScope Core platform
SERVER
Hundreds of use cases including asset management, security, GDPR and licensing. A best-seller.
VIRTUALIZATION
Another best-seller. Rightsize and optimize the virtual infrastructure for more efficient IT.
Frequently Asked Questions
What to use vScope's products for

Documentation
Automatically structure and maintain a perfect documentation of the IT infrastructure.

Analysis
Let vScope take care of analyses and automated health checks of the IT for proactive and efficient operations.

Integration
Make vScope the data collection engine of the IT and use of quality information in existing systems.
1. DOWNLOAD
Install and configure vScope in only a
few minutes and start inventory your IT.
2. ONLINE TUTORIAL
Learn how to use vScope
with our online resources.
3. EXPLORE
Evaluate the vScope products,
run a trial & explore vScope's functionality.