ABOUT
Simplify reporting about directory services
vScope Directory is designed to help IT tackle common challenges that arise within user and access management. An active directory audit that simplifies several crucial administrative tasks spanning from clean up and security to reporting and compliance.
About vScope
vScope is a platform for smart inventory of IT that offers organizations a common view for documentation, reporting and analysis of your entire IT infrastructure. By bridging information from multiple technologies vScope can break the silos of IT and provide a common, unified platform for insights relevant many different roles in the organization. The result is increased transparency according to your needs, lowered dependency to key people, more efficient processes and in the end higher quality of IT delivery.
BENEFITS
Continuous discovery
Audit without scripting
Continuous active directory audit and health-checks of the directory services without any scripting lets IT spend its resources on more important matters.
Centralized information
Audit and track accounts, groups and computers from multiple domains. Combine with information about local user accounts or from cloud based directory services.
Explore further
Don't settle for user accounts. The most important findings might lie in the connections and relations between the active directory and the underlying infrastructure. With vScope you can drill down further to investigate machines, applications, services and other resources that relate to the users.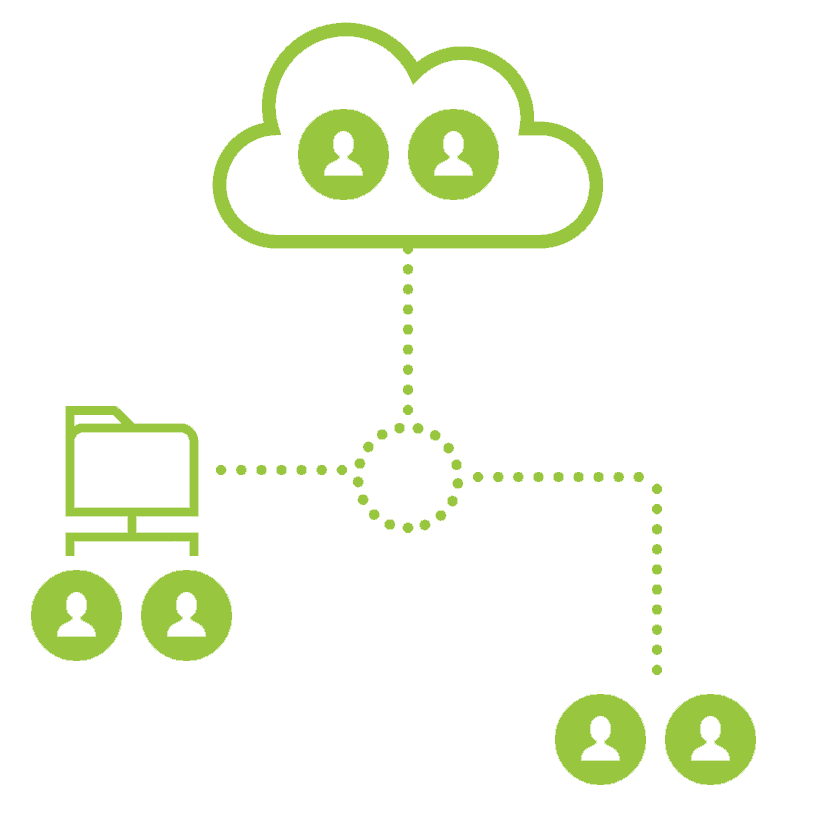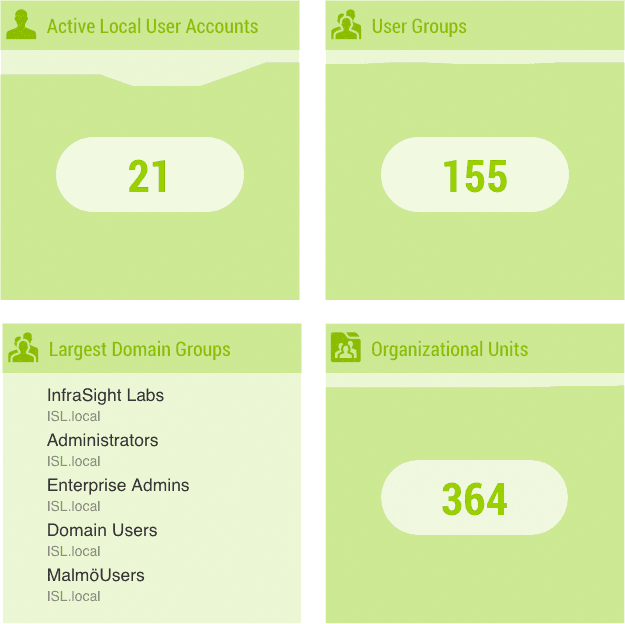 USE CASE
Smarter, safer, better
Automate routine tasks
Get customized reports built and distributed to you or your colleagues whenever you want. By signing up to follow analyses you will not miss any important changes that might affect your directory's stability and security.
Strengthen security
Use vScope for an Active directory audit and get rid of inactive, obsolete and unwanted objects in the active directory to make it more secure and compliant to industry best-practice and security standards such as SOX, HIPAA, GLBA, PCI, etc.
GDPR
Use vScope Directory as a solution in your organization's journey towards GDPR compliance. Localize where sensitive data is stored and find out which users that can access this information.
Key Directory
vScope Backup enables a variety of use cases for IT organizations.
Track object modifications related to groups and user accounts
Bundled reports about permission settings and any changes in privileges among users
Detailed information about any users and groups
Both local and domain accounts in the same view
Ensure security compliance with built-in cases and analyses guiding IT in the right direction
Conduct an active directory audit and find duplicate, unused and unwanted accounts
List temporary accounts that are still lingering in the directory
Access reports about both domain and local administrators
Microsoft Active Directory
Open LDAP
Bad Password Count
Department
Expired
EmployeeID
Full Name
Last Log On
Network Access Permission
Organizational Unit
Password Age
And 100+ more
User Account not logged in over than 6 months
User Accounts that have expired
Unused Group Policies
User Accounts with an expired password that are logged in on a machine
User Accounts that must change password upon next logon
User Groups with no users
User Accounts with passwords that do not expire
User Accounts that have been locked
And 50+ more
VSCOPE PRODUCTS INTEGRATES WITH EACHOTHER ON THE VSCOPE CORE PLATFORM
vScope Products is all integrated on vScope Core – a cost efficient platform for reporting, analysis and change of IT.
No need to learn multiple tools. Users work efficiently in the same way – regardless of what product or information they are working with.