COMBINE DATA FROM MULTIPLE PLATFORMS





ABOUT
Automated inventory and reporting
vScope Limited is a free solution for organizations wanting a basic documentation of their IT. Although we call this product "Limited", it offers many strong features such as automated discovery across several platforms, convenient tagging of assets, and features to facilitate collaboration between team members in IT.
BENEFITS
Documentation up to date
Automatic inventory & documentation of IT assets
vScope Limited offers an automated CMDB where configurations and users are continuously kept up to date.
Put information in a context
Bridging multiple platforms from your datacenter allows you to understand the big picture from one single view. Use tags to put assets into context.
Free
vScope Limited is a free option. It is easy to upgrade the license to any of the other vScope Products without any configuration change. It's all there under the hood!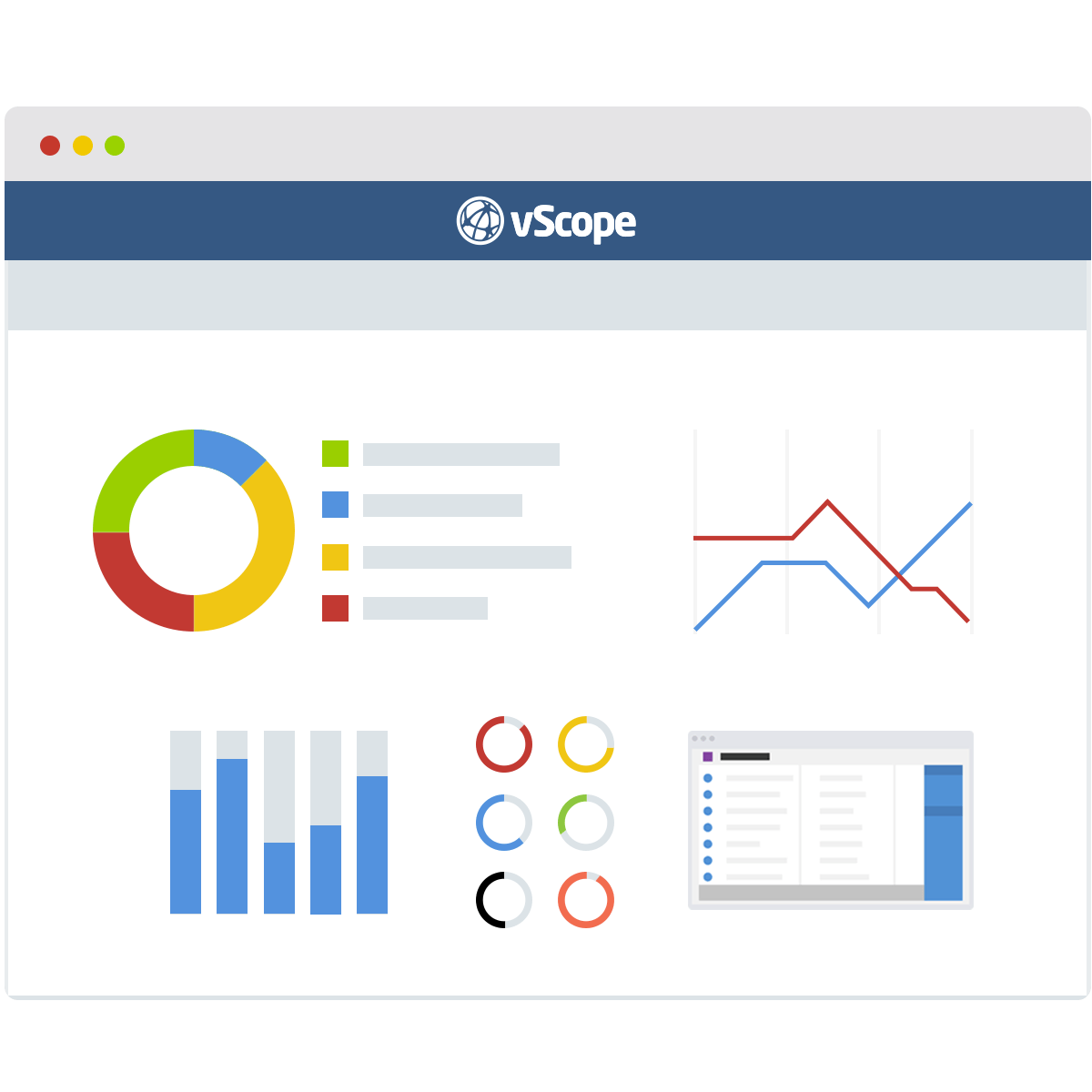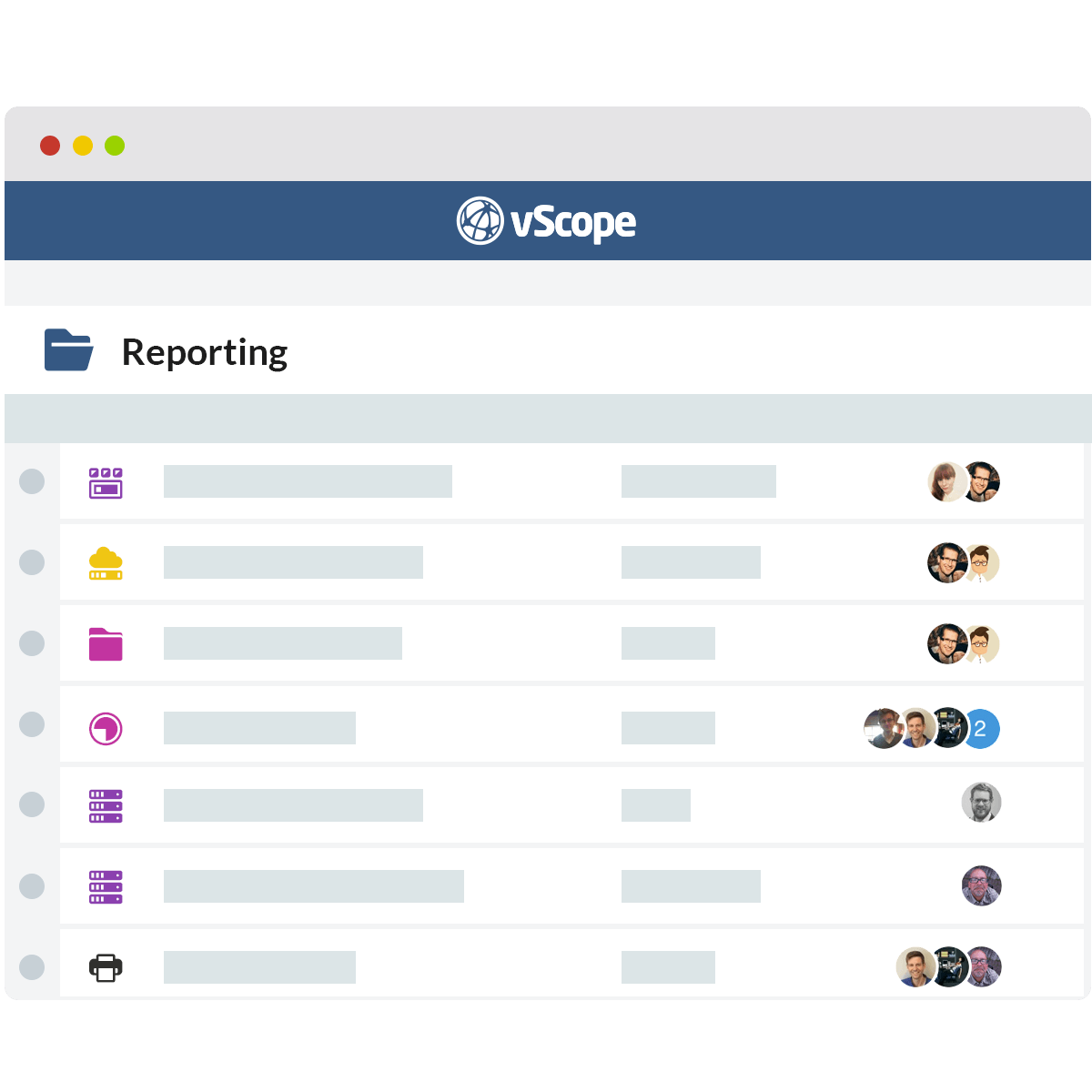 USE CASE
Customize reports about servers, clients or other IT assets
License audit
Easily perform license audits of servers, clients and databases.
A self populating IP plan
Get an instant overview of your network and let vScope automatically IP addresses to various resources.
Customized tagging
Add your information to IT assets, such as "Who's using what PC?", "What is this Server for?", "Which cost center does this belong to?"
Follow changes
Easily compare configurations and setups at different times to track anomalies and changes.
Overview snapshots and checkpoints
Keep track of snapshots and checkpoints in VMware and Hyper-V.
An automatic IT documentation about basically any resource – in one view!
A self updating IP plan
Overview of both local and domain accounts
Automatic printer inventory
List all switches in your network
Storage inventory
Identify SSL certificates across the network
View multi-vendor databases in one single view eg. MSSQL, Oracle and MySQL
WMI
WinRM
SSH
VMware
VMM
SNMP
SMI-S
Azure RM
Amazon
SSL
MSSQL
Oracle
MySQL
LDAP
CPU & RAM configurations
File system size and usage
Account names
DNS settings
Snapshot/Checkpoint size and VM relation
Database Edition for database systems
Database count
OS installation count
And 50+ more