KOMBINERA DATA FRÅN FLERA PLATTFORMAR





OM
Fasa ut manuella kalkylblad
Servrar är så centralt inom ITn att alla borde känna till dem. Gör du? Organisationer använder realtidsmonitorering, scripts och kalkylblad för att samla in och dokumentera information om en av de viktigaste grundstenarna i infrastrukturen. Med detta arbetssättet hamnar informationen i silos, gör den beroende av nyckelpersoner och svårtillgänglig för personer som kan behöva den mest.
vScope Server tillåter alla inom olika nivåer i IT-organisationer att se samma information samtidigt, utan några förkunskaper inom serverhantering. Detta uppmuntrar till ett mer transparent förhållningssätt av informationsdelning. Vidare tillåter detta IT-organisationer att fasa ut manuellt underhållna kalkylblad och ersätta dem med en intuitiv, kollaborativ plattform för insikter inom IT.
Om vScope
vScope är en plattform för smart inventering av IT. Plattformen möjliggör ett gemensamt verktyg för dokumentation, rapportering och analyser av hela IT-infrastrukturen. Genom att överbrygga information mellan flera teknologier kan vScope skapa ett helikopterperspektiv av IT:n för flera olika roller i organisationen. Resultatet är ökad transparens, minskat personberoende, effektivare processer och i slutändan en bättre leverans av IT.
FÖRDELAR
Intuitiv rapportering för alla
Öka transparensen
Gör den enkelt att komma åt specifik information om servrar. Med vScope Server behöver du inte längre förlita dig på nyckelpersoner för att få tag på informationen du behöver. Detta skapar ett produktivare arbetsflöde och ökar transparensen för dina behov.
Bättre produktivitet
Var inte beroende av att kollegor samlar in informationen åt dig. Dela kunskaper inom organisationen och tillåt personer komma åt information de behöver, när de behöver den. Genom att slippa mellanhänder erhålls ett effektivare arbetsflöde.
Använd serverinformationen i ett sammanhang
Koppla samman informationen om servrar med andra resurser som som tjänser eller databaser, och bygg skräddarsydda rapporter som passar dig. Värdefull för många use cases som GDPR, licensrevisioner, tillgångshantering, kapacitetsplanering, säkerhet och mycket mer (läs mer nedan).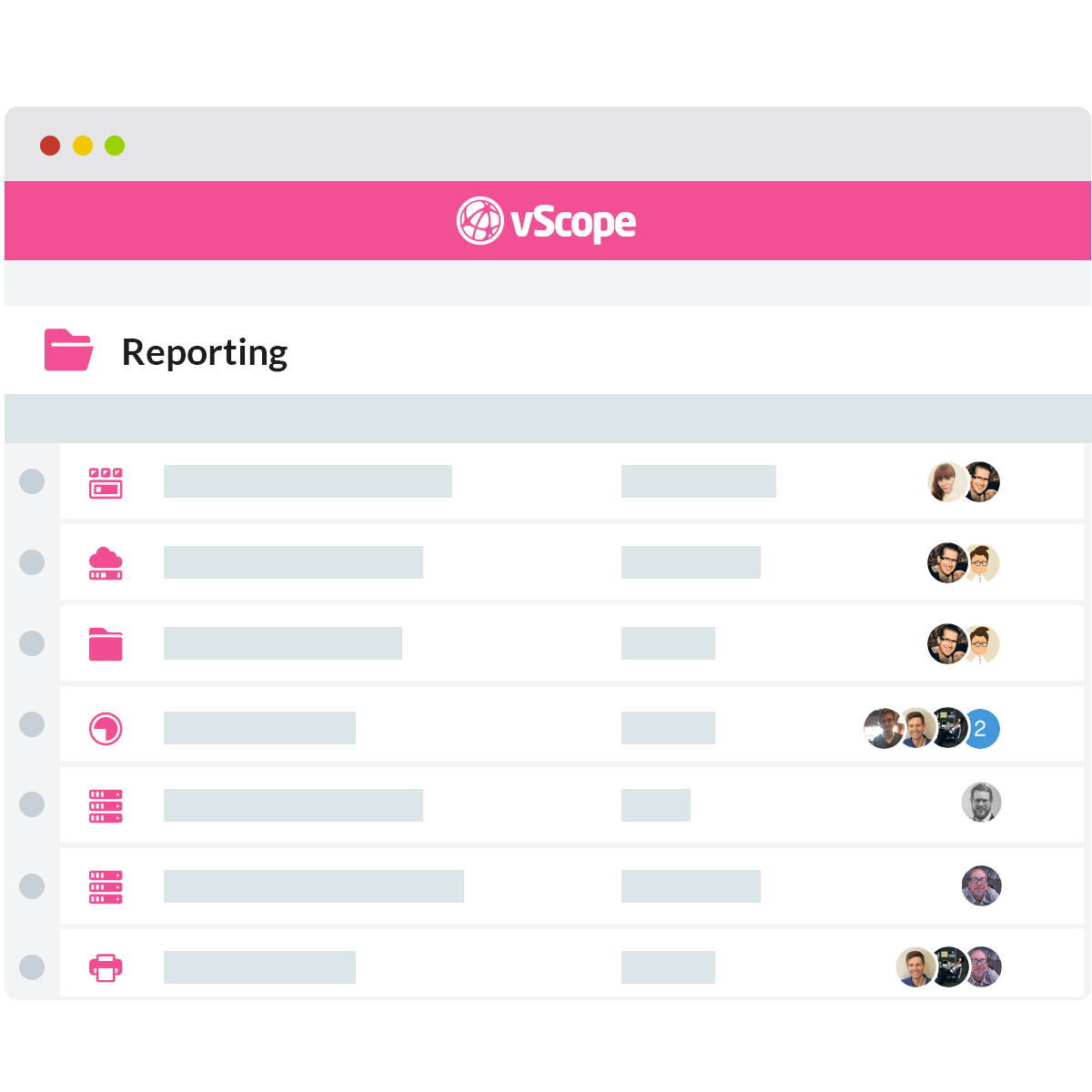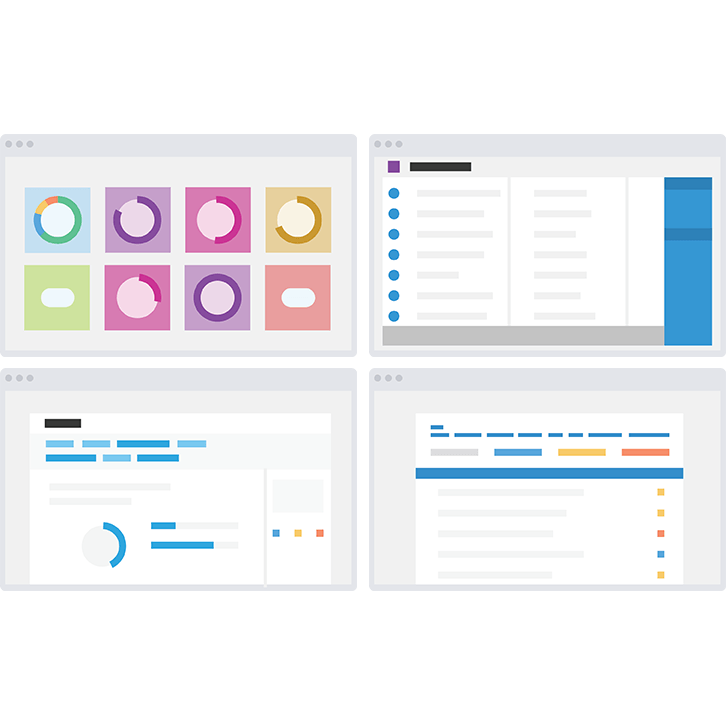 USE CASE
En mångsidig plattform
Bygg rapporter och dokumentation om allt
vScope Server inkluderar all information du behöver för att bygga rapporter om i princip vad du vill. Patch-rapporter, SLA-uppföljning, applikationsdokumentation, licensrevisioner och mycker mer.
Få tillgång till komplett historik
Jämför ändringar i konfigurationer som skett över tid för att identifiera avvikelser, bygg uppföljningsrapporter eller håll dig uppdaterad om vad som händer i miljön.
Kom igång snabbt med färdiga analyser
Helt ny vScope-användare? Oroa dig inte. vScope hjälper dig utforska din IT direkt med inbyggda analyser av ex. GDPR, kapacitetesplanering, säkerhet och patchhantering.
Key Features
vScope Server öppnar upp för flera use cases för din IT-organisation.
Automatisk applikationsinventering
Förbered inför True-up med samlade rapporter
Stödjer Windows, Linux, MacOS och Unix
Automatiska patchrapporter
Spectre/Meltdown analyser för både Windows- och Linuxservrar
Dokumentation över alla lokala administratörer
Säkerhetsrevisioner av ex. brandväggsinställningar, RDP-konfigurationer och sårbara applikationer
Rättighetsinställningar på alla file shares
Hitta servrar som saknar antivirusskydd
Rapporter om best practice av serverkonfigurationer för GDPR
WMI (Windows OS)
WinRM (Windows OS)
SSH (Linux, Unix, MacOS)
Applied Group Policies
Active local user accounts
DNS settings
Group settings
Installed Applications
Last Patch Date
Operating System
Port configurations
OS Speculative Execution Mitigations Enabled
Och 100+ fler
DNS consistency
File systems estimated full
Group policy version has changed
Last patch date older than 30 days
Low file system usage
Machines with localhost as DNS-server
OS Last Shutdown was unexpected
Windows Update detection error
Och  50+ fler
VSCOPE PRODUCTS INTEGRATES WITH EACHOTHER ON THE VSCOPE CORE PLATFORM
vScope Products is all integrated on vScope Core – a cost efficient platform for reporting, analysis and change of IT.
No need to learn multiple tools. Users work efficiently in the same way – regardless of what product or information they are working with.