KOMBINERA DATA FRÅN FLERA PLATTFORMAR





OM
Maximera användningen och garantera kostnadseffektivitet
vScope Storage erbjuder ett intuitivt sätt att se användning och konfigurationer hos lagringssystem. NAS, SAN och liknande datalagringslösningar har designerade verktyg som ofta kräver hög expertis för att användas. Att skriva rapporter, optimera datalagringsanvändning och kostnadseffektivisering kan vara tidskrävande och beroende av enskilda nyckelpersoner.
Med vScope Storage kan du samla in all relevant information i en vy, göra proaktiva analyser och dela rapporter med dina kollegor. Det krävs inga förkunskaper för att komma igång, vilket gör vScope Storage till produkten för både management och tekniker som vill ha bättre insikter om datalagringen inom organisationen.
About vScope
vScope is a platform for smart inventory of IT that offers organizations a common view for documentation, reporting and analysis of your entire IT infrastructure. By bridging information from multiple technologies vScope can break the silos of IT and provide a common, unified platform for insights relevant many different roles in the organization. The result is increased transparency according to your needs, lowered dependency to key people, more efficient processes and in the end higher quality of IT delivery.
FÖRDELAR
Smartare investeringar och optimerad användning
Gör informationen om datalagringen mer tillgänglig
En av de största fördelarna med vScope Storage är möjligheten att visualisera kritisk information för hela IT-organisationen. Slipp beroendet av att kollegor samlar informationen åt dig! Att säkert kunna dela externa rapporter, med begränsade vyer, med intressenter utanför IT gör Storage-produkten extra användbar vid kommunikationer med systemägare och vid resursplanering för projekt som sträcker sig över organisationer.
Bättre information leder till smartare beslut
Tillgång till specifikare information tillåter smartare beslut kopplade till kapacitetsplanering och investeringar kopplade till datalagring.
Analyser för vägledning och efterlevnad
Försäkra dig om att era datalagringskonfigurationer matchar industrins best practice. vScopes samlade analyser kommer framhäva viktiga avvikelser och vägleda dig mot bättre efterlevnad och säkrare datalagring.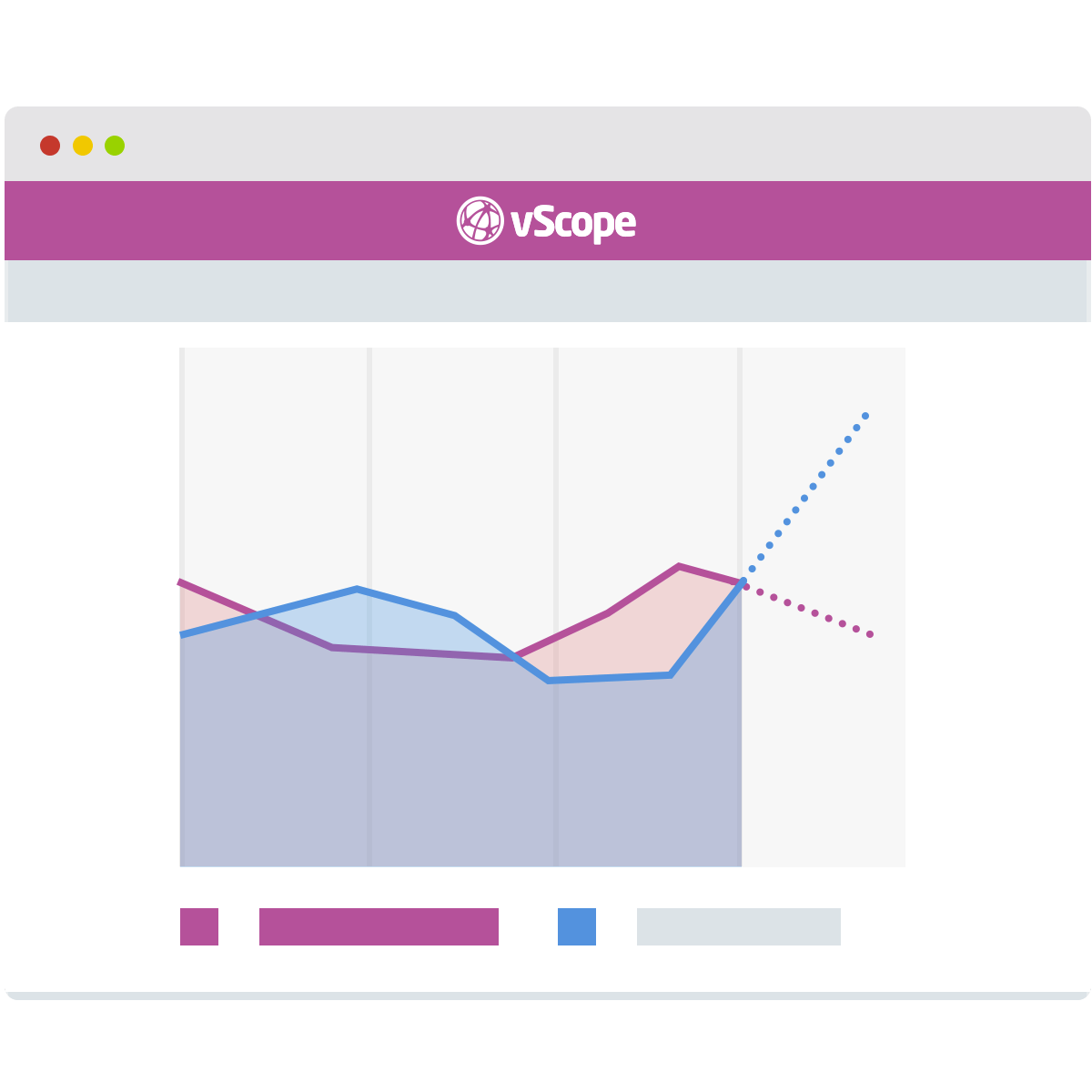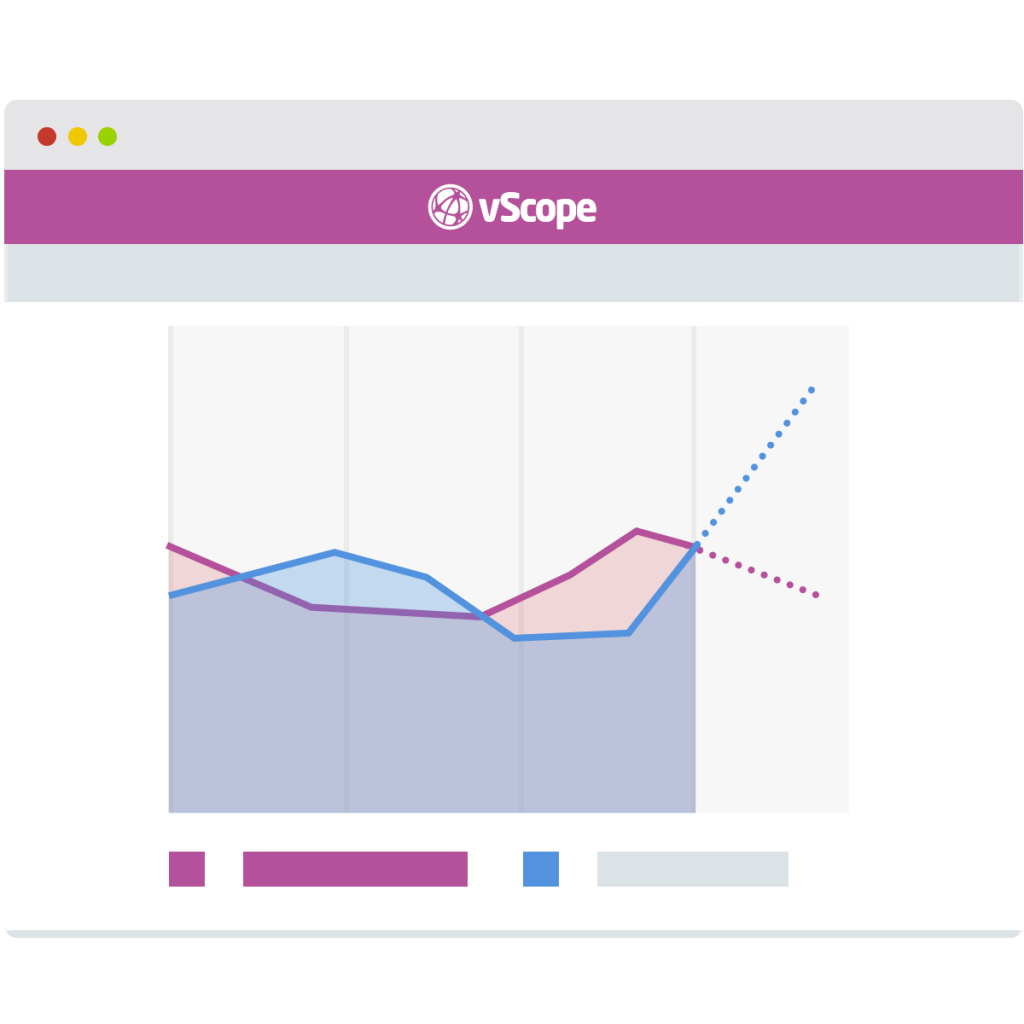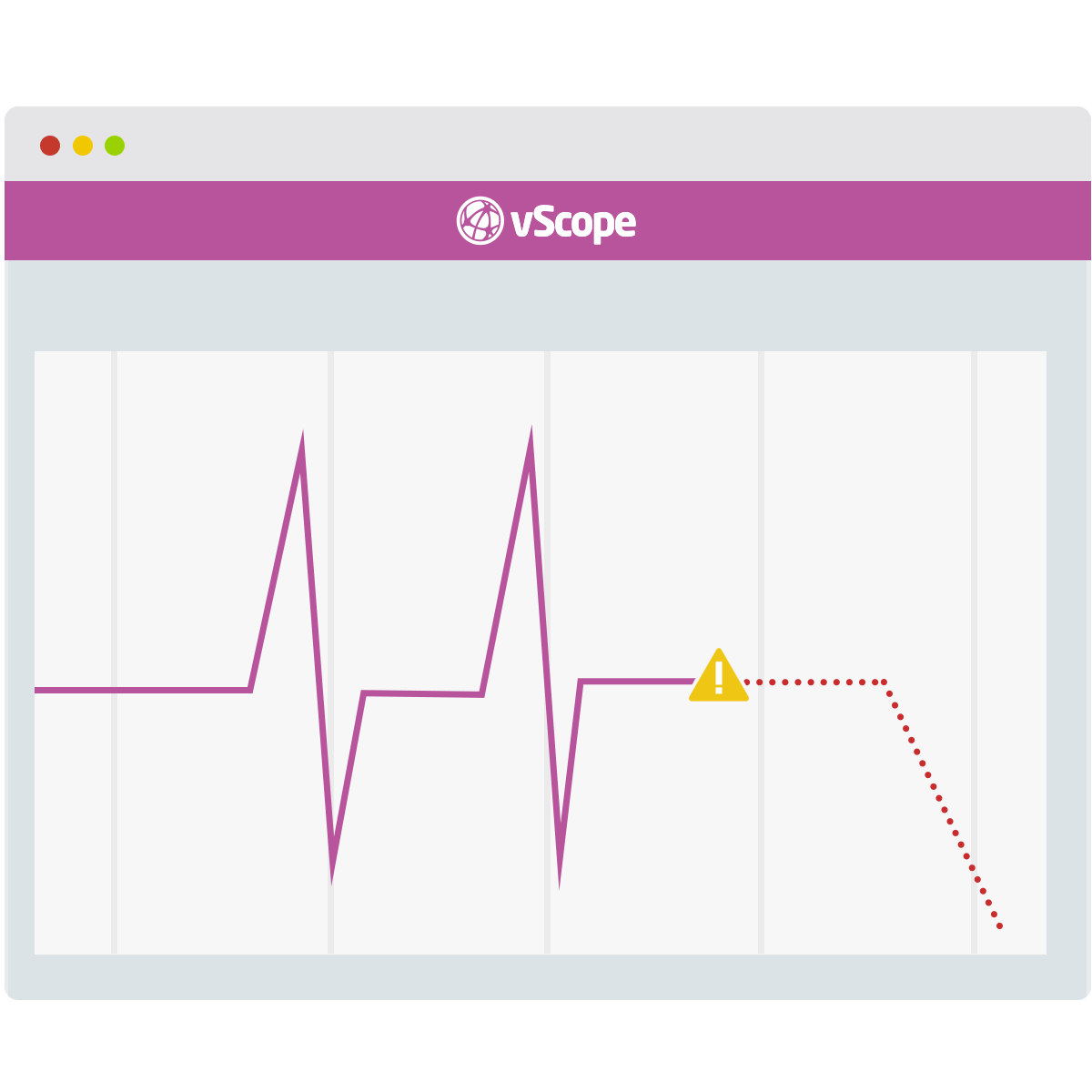 USE CASE
Kapacitet, användning och prognoser
Fastställ kapaciteten för datalagringen och se användningstrender
Fatta smartare investeringsbeslut baserat på specifikare information.
Hitta och lös flaskhalsar inom datalagringen
Lös problemen med flaskhalsar inom infrastrukturen genom att snabbt precisera LUNs eller andra brister i undersystem.
Upptäck fel i bristande undersystem
Spåra beroenden mellan maskiner och lagringssystem, och undvik nedtid orsakat av felinställningar i undersystem.
Key Features
vScope Storage öppnar upp för flera use cases för IT-organisationer
Inventera status för SAN systems, diskdrives, snapshots, storage pools och mer
Uppskatta livstiden för diskar
Förutse fyllnadsgrader och uppskatta framtida kapacitetsbehov
Automatiska hälsokollar av lagringsenheter
Samlade alerts om lagringsfel
Bli notifierad om problem med LUNs, pools/RAID groups, disks och mer
Rita grafer om fyllnadsgrader och lagringsanvändning
Skräddarsydd taggning för lättare kategorisering av lagringsresurser
NetApp
EMC VNX
Dell Compellent
HP StorageWorks (eg. HP 3par)
IBM Storwize
Nimble
Tintri
Other SAN solutions supporting SMI-S
Percentage data read/written
Average data read/write size
Pools
Total read/write IO
Tier
Health status
Manufacturer
Serial number
Interface
And 50+ more
A-SIS Deduplication not run in past 7 days
Backup error
Most recent NetApp snapshot is older than 7 days
SAN Storage pools with high usage (85-95%)
CommVault Backup Snapshot till available
NetApp volumes Autosize is disabled
Volumes using Thick Provisioning
And 20+ more
Frequently asked questions
VSCOPE PRODUCTS INTEGRATES WITH EACHOTHER ON THE VSCOPE CORE PLATFORM
vScope Products is all integrated on vScope Core – a cost efficient platform for reporting, analysis and change of IT.
No need to learn multiple tools. Users work efficiently in the same way – regardless of what product or information they are working with.