Share Dashboard & Reports to Users With Limited Insight
vScope 3.7 makes it easier for IT organizations to distribute information to people with limited insights in the datacenter.
Share Custom Views and Reports With Limited Users
Viewers in vScope are users with very limited insights in vScope. This role is perfect for any external party that you want to share vScope information to. In vScope 3.7 you will be able to build and share Dashboards with Viewers. An easy way to distribute information to anyone that should be able to view everything in vScope.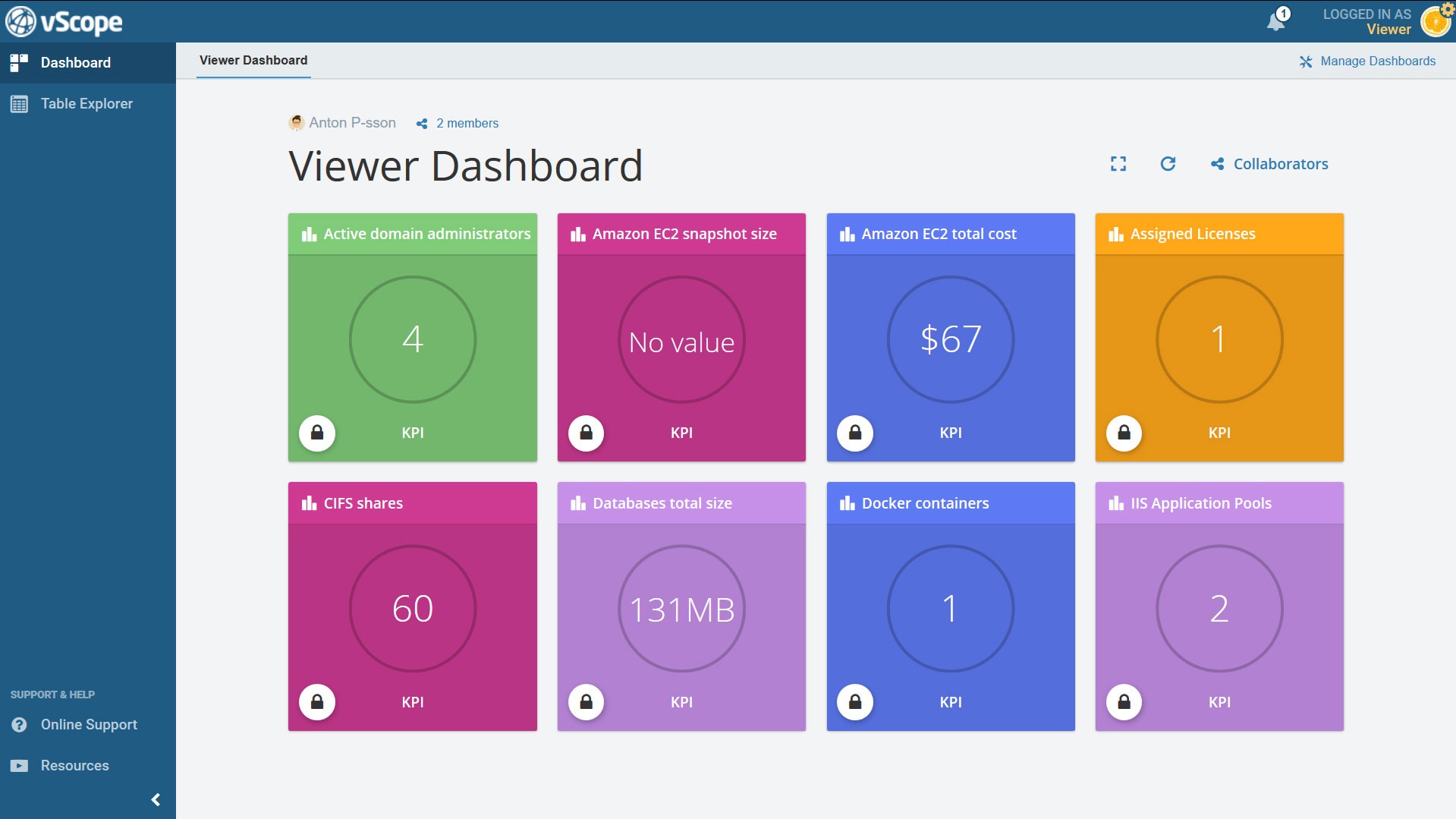 Manual price items for service fees, support hours and consultancy
Manual price items allows you to add costs to billing basis that are not automatically updated by vScope. Manual price items are  perfect complement to the items that can't be automatically managed by vScope. Service fees and number of monthly support hours are two examples of what you probably want to add to your billing basis in vScope.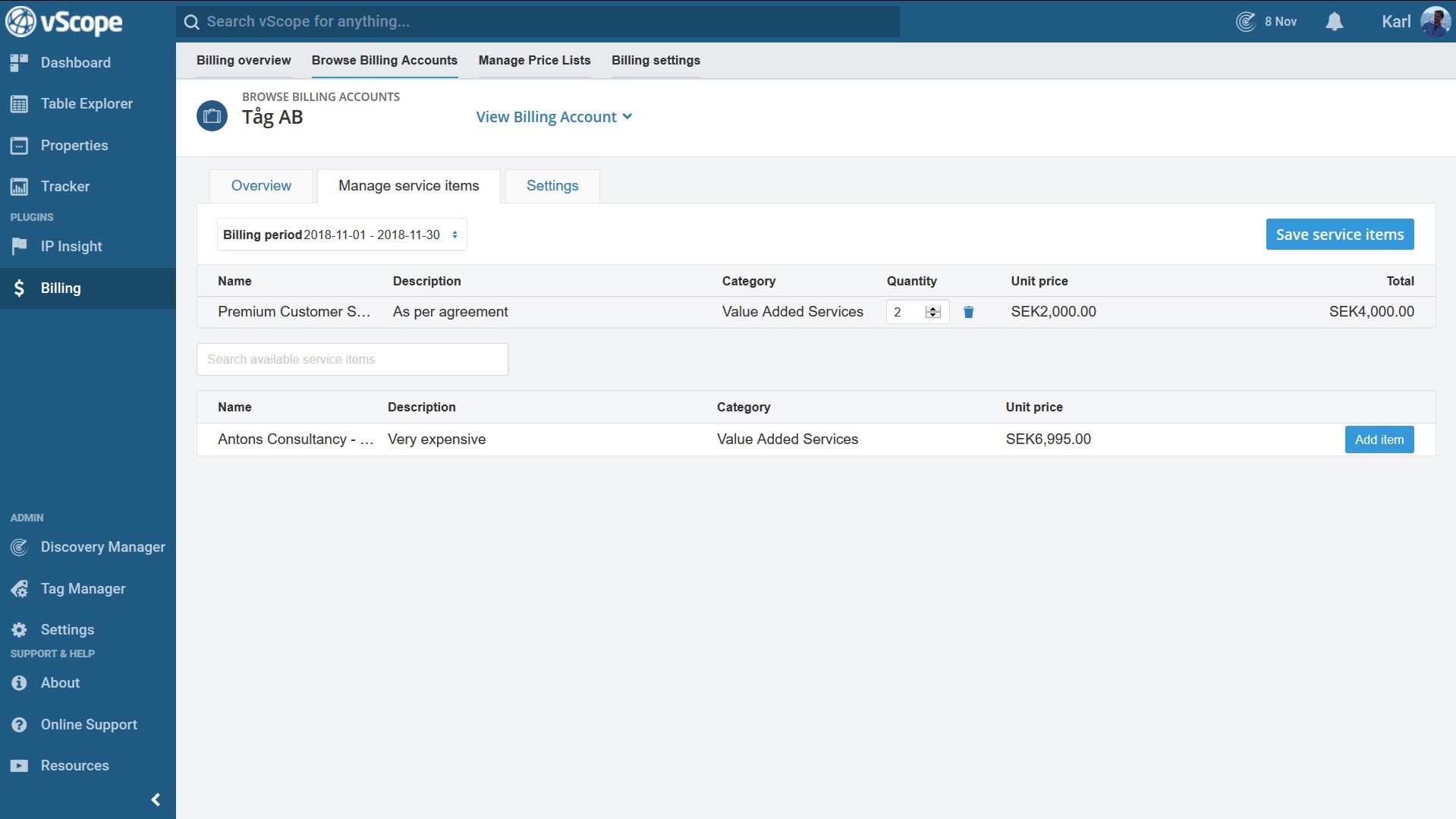 Easier tag management
Tag Manager in vScope has got a facelift and now makes it easier for you to view, rename and customize your manually crated tags.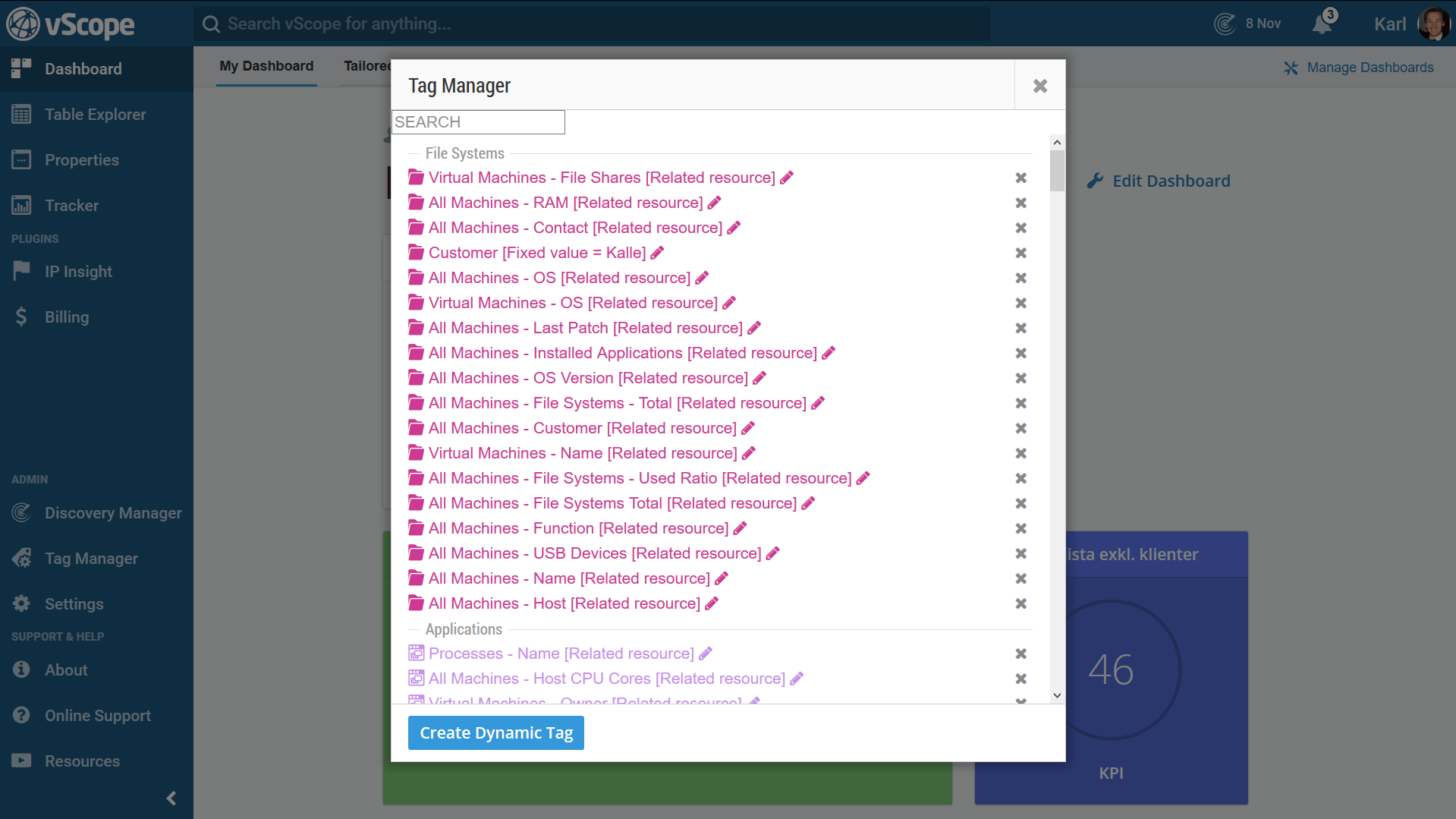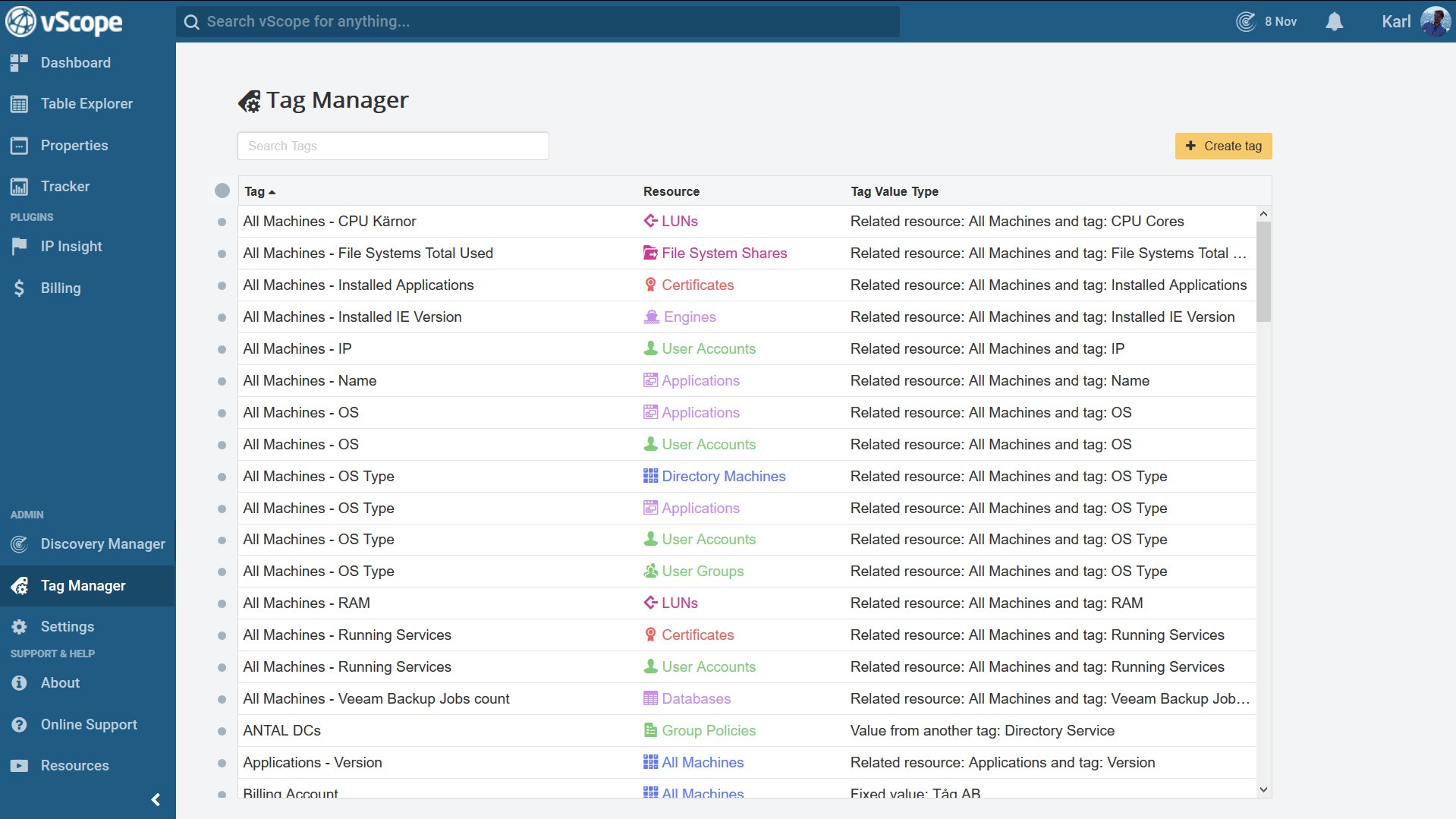 Additional news
New User Role: Contributor
Assign users a Contributor role in vScope to allow them to add and edit content within vScope eg. tags, Tracker cases and tables. Contributors will not however be able to administrate user permissions, discovery scope or integrations. That is up to the administrators.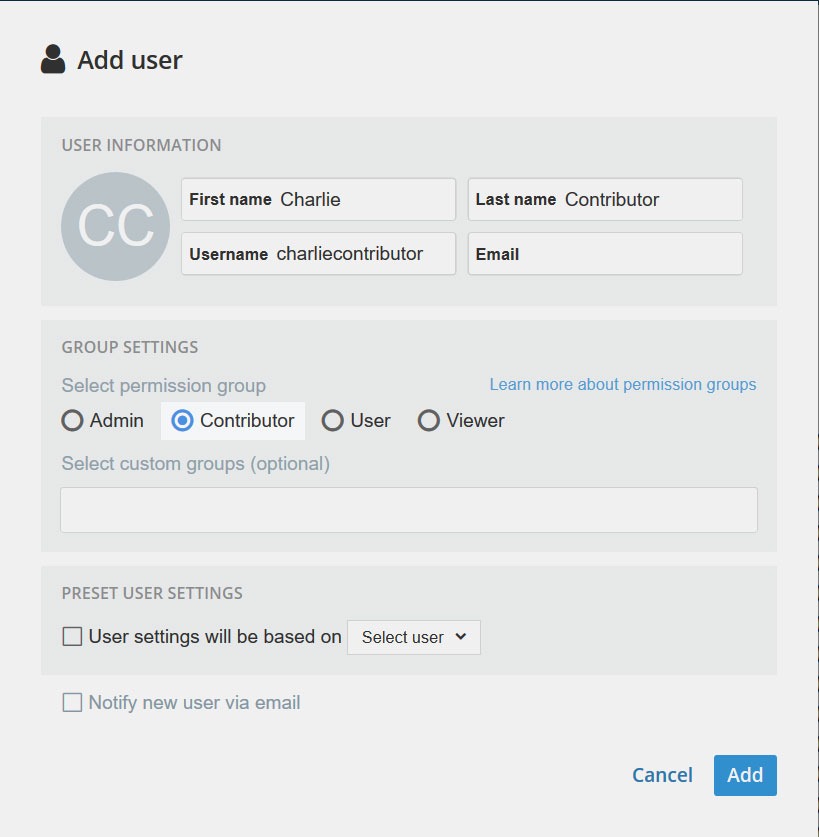 You can read more about the different user groups at our support page.
A new Properties page for Datastores
View relevant settings and configuration about Datastore in one view. In vScope 3.7 you have it all served in a Properties page.
(Virtualization required)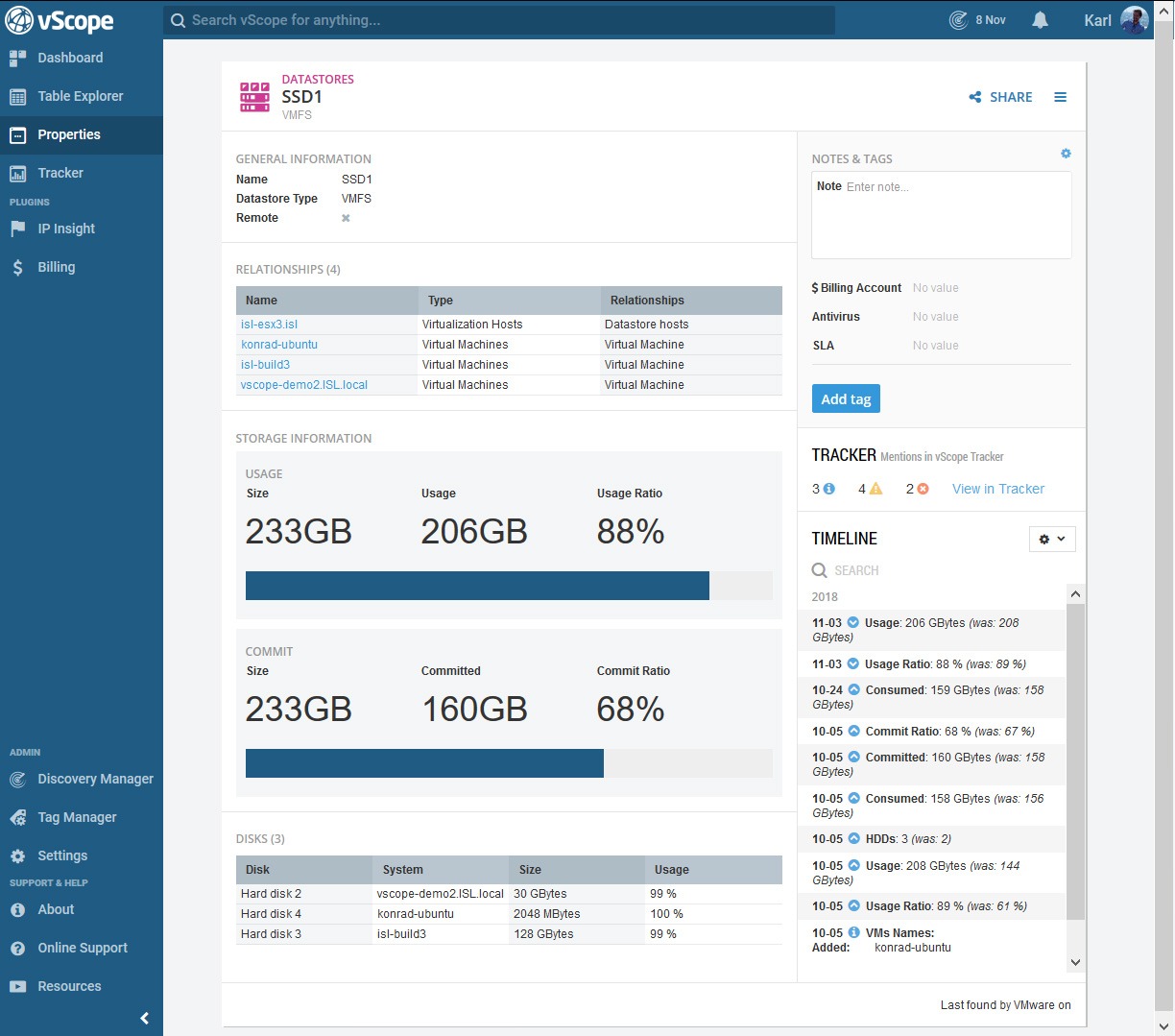 Improvements
Overall
VMware Probe has been updated resulting in doubled (!) inventory speed
View current process of each IP in Discovery Manager
The user's profile icon is now displayed in Dashboard and Table Explorer to indicate owner of content
More information about users are discovered from Azure AD
You can no longer click a widget when in edit mode. That is a good thing. So you don't accidentally navigate away
Reinstalling vScope? Guest user is no longer available for security best practice
New tag for virtualization hosts: 'Maintenance mode'
New tag for "Time Since Last Patch"
Improvements of Discovery Manager to allow faster scoped Discovery
Minor, but nice, improved UI for the label background of a credential/target in Discovery Manager
You can now filter on CIFS Share Access Control Entry Subjects in Table Explorer
Improvements in UI when adding tags on Properties page
vScope Cloud Spend
Updated content for vScope Cloud Spend
Added more tags related to Azure AD
vScope Billing
Billing Account tag is now shown on Properties pages
Users can now copy price lists from existing price list. The new price list will not be connected to the source in any way.
Various bug fixes
Fix for user not being able to trigger multiple Discoveries
Widgets were not showing historical changes. That is fixed now
Discovery Manager is no longer suggesting you to remove Disabled targets
Fix for user not being able to share Tracker cases
Billing items were not properly formatted
Role Viewer was overruling Role Administrator. Fixed.
Fix for tag duplicate when leaving tag empty on Properties page