Inventory laptops and servers from SCCM
vScope 3.8 introduces a new datasource to be used for laptop & server inventory: Microsoft SCCM
Introducing SCCM in vScope
If you are not well-versed with Microsoft SCCM you will be happy to hear that vScope 3.8 supports inventory of SCCM. SCCM extends Active Directory and Windows as the main data source for laptop and server information in vScope. Meaning that you will have more options to improve the coverage of your IT discovery.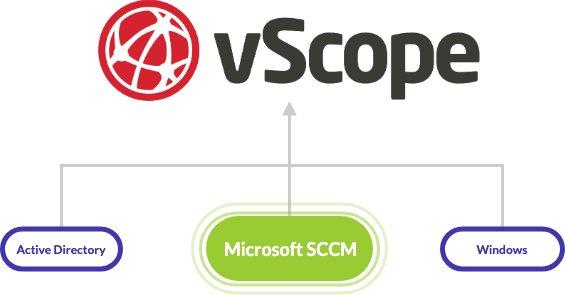 Build application reports
Use vScope to browse and follow-up on installed applications on laptops.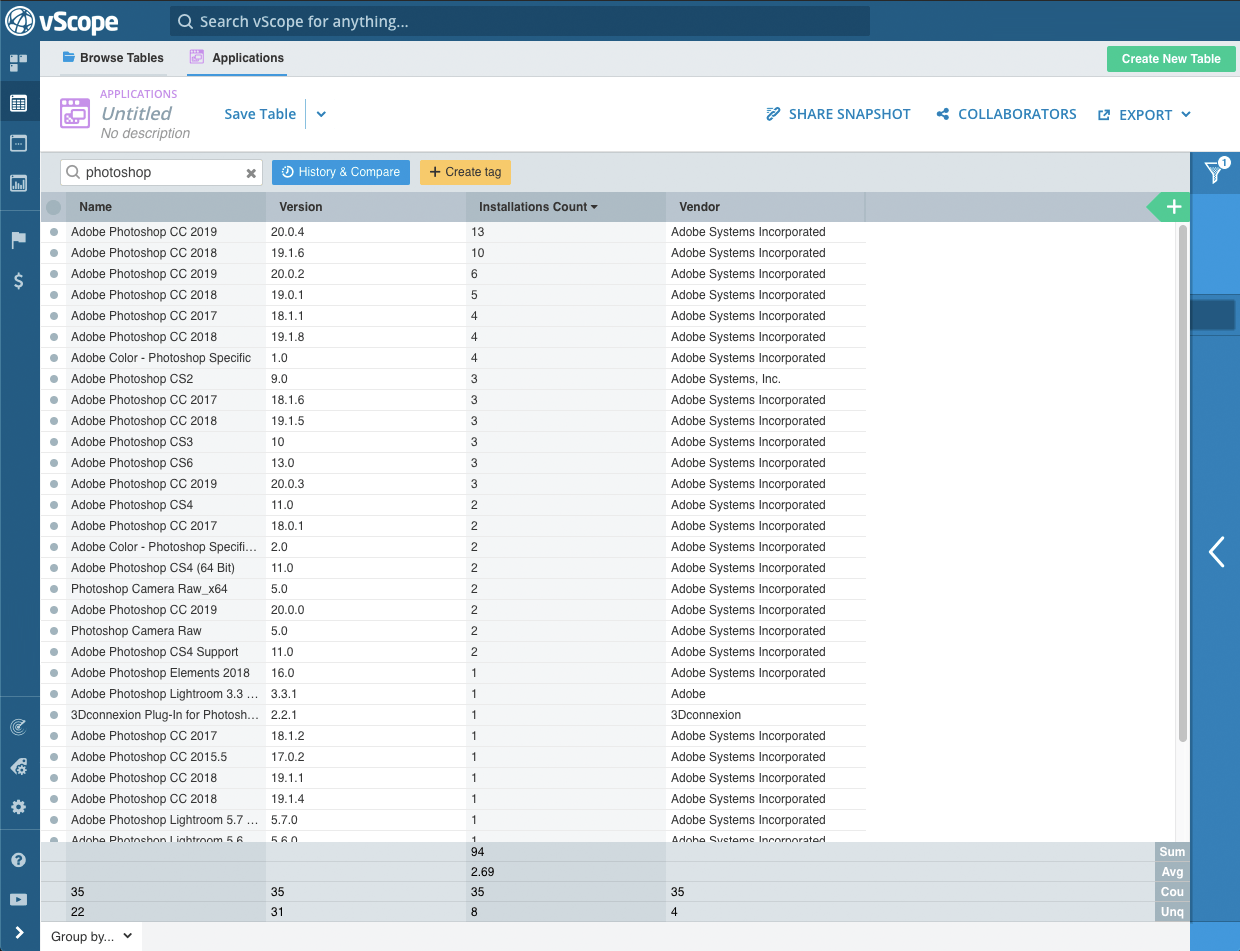 Overview Windows OS updates and patches
Have vScope send you weekly updates about patch status' of laptops.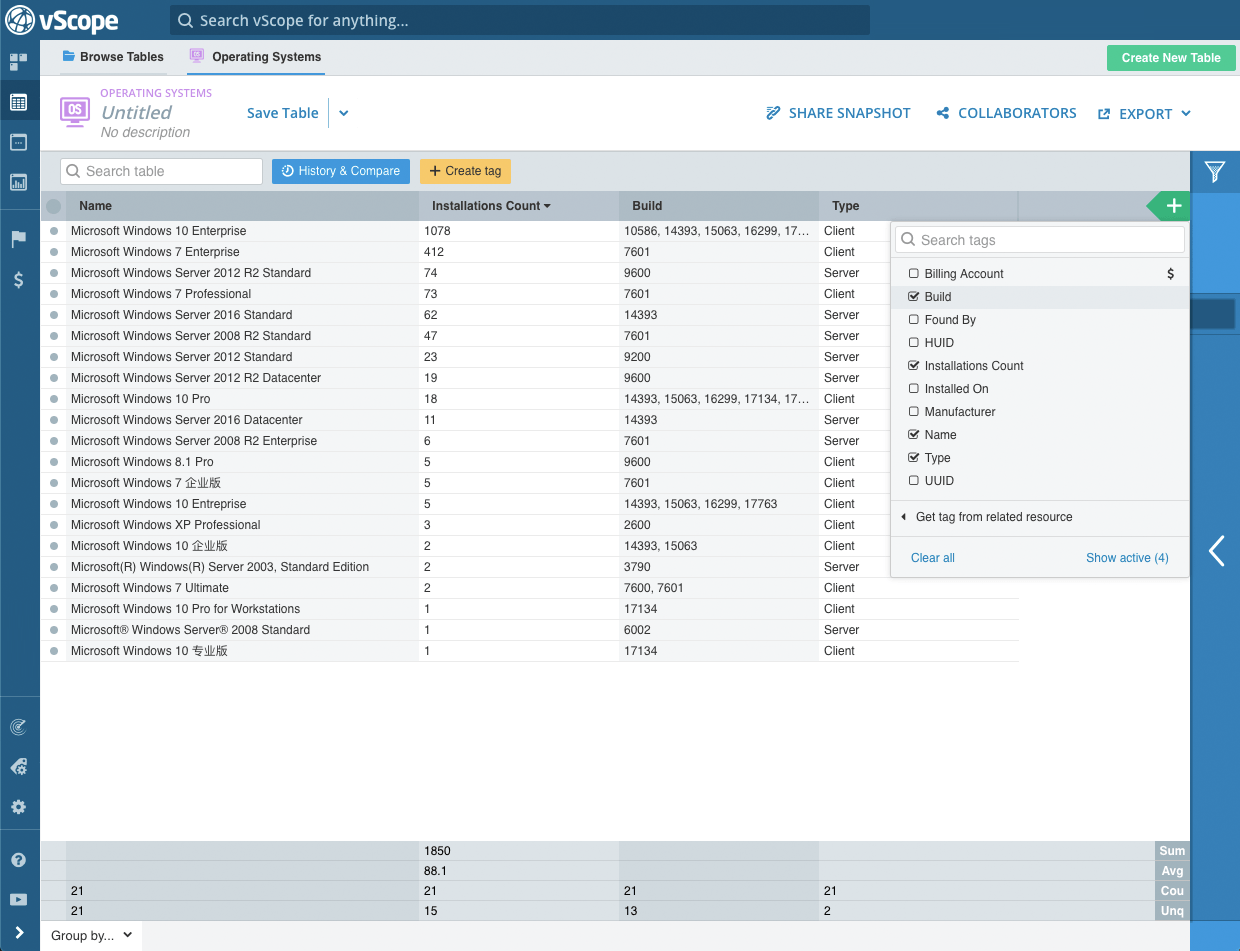 Track deployment status
Create a dashboard showing all deployments and their status.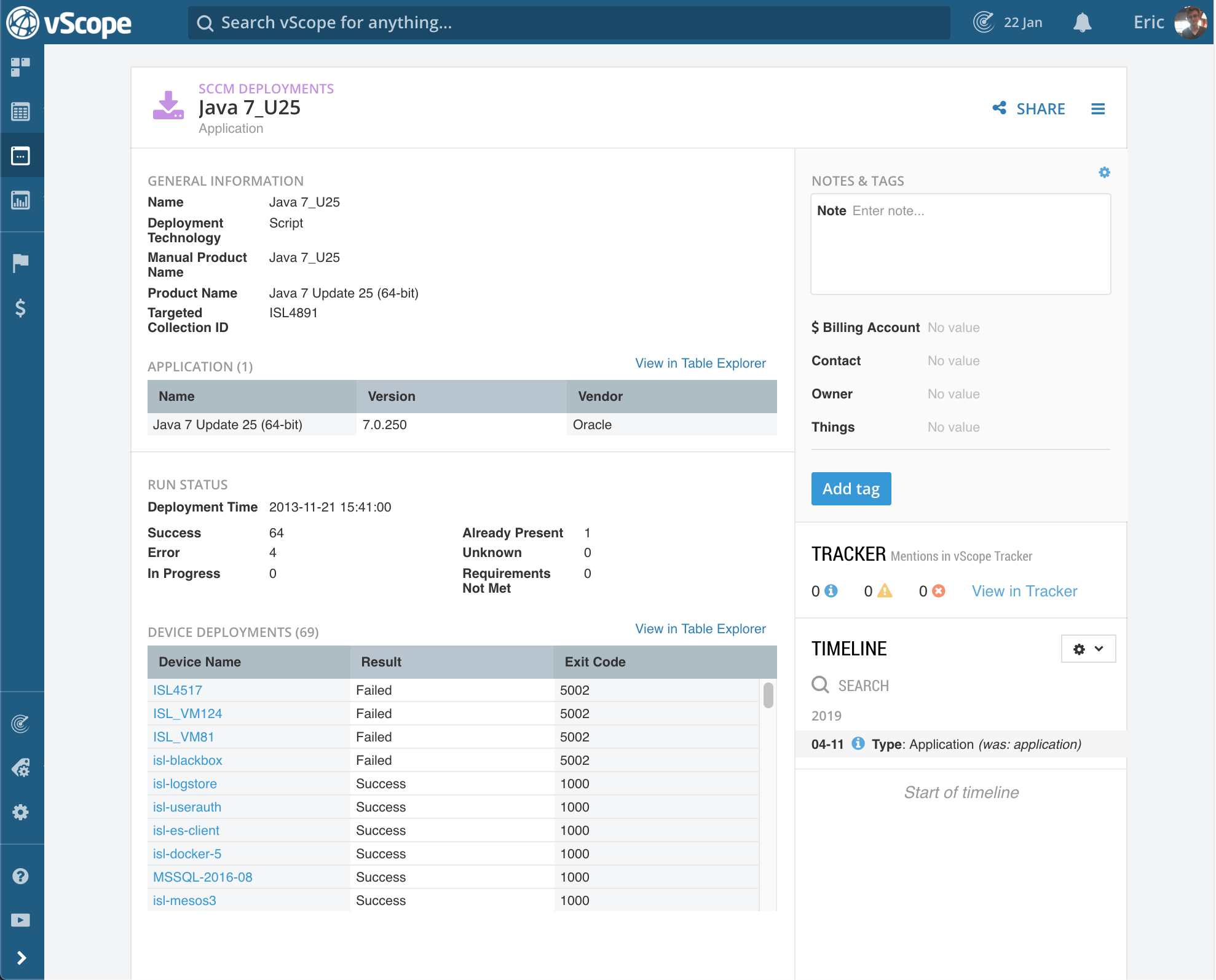 TRY IT OUT TODAY
If your organization have a subscription of either Server or Client you can add SCCM today. Contact us and we will help you out!
Bugs & Improvements
Added tag for organizational contact from Azure AD
Various improvements related to inventory of OKI printers
Performance optimizations related to license calculations
Testing a credential now supports tests via proxy
New Tag "Organizational Unit Name" for Directory Machines
Added various help texts in vScope
Hide browser autofill
Change proxy configurations from the lock page in vScope
Fix for broken external and internal links
Fix for OS version not updating properly for Linux servers