Welcome to an Assisted trial of vScope
This is the first step towards improved productivity through automation.
What an opportunity to conduct
a vScope Assisted Trial with you
This is a unique opportunity to see your own IT from a complete new perspective – and also a very simple! Everyone working with IT has a need for quality information to be able to carry out work tasks as good as possible. vScope is designed to deliver information that is customized to the different roles within your organization. By experience we know an Assisted Trial provides the most value in a familiar IT-environment. This is why the trial is conducted in your operating environment. You will be provided with several valuable insights instantly and many of these will have long lasting value even after the trial has finished. This guide intend to give you an introduction of the product vScope, the company InfraSight Labs and the concept of Assisted Trial. Everything to ensure that you in the simplest possible way get the most out of your trial-period. So, let's get started!
1. Installation
An Assisted Trial starts with an one hour guided installation and configuration of vScope.
2. Workshop
During the workshop session we'll overview and review all vScope's benefits in your IT environment.
3. Follow-up
After the workshop you will have time to test vScope for yourself before evaluation and a follow-up together with us.
There are usually informal contact between these steps. Our goal is to support you and your organization and help you to get the most out of the trial period, so please contact us at any time if you need help or have any reflections to share.
About Infrasight Labs
InfraSight Labs AB was founded in Malmö Sweden in 2010, based on an idea sprung from a research project within IT security. Ever since, the product vScope has developed as a professional tool for smart inventory, documentation and proactive analysis of IT operations. InfraSight Labs is located in Sweden (Malmö HQ, Stockholm and Gothenburg). In 2015 the InfraSight Labs was proclaimed as one of Sweden's 33 hottest, young tech companies by business magazines Affärsvärlden and NyTeknik. During the year of 2016 this award was followed up with a nomination to the Red Herring top 100 list of Europe's most interesting companies.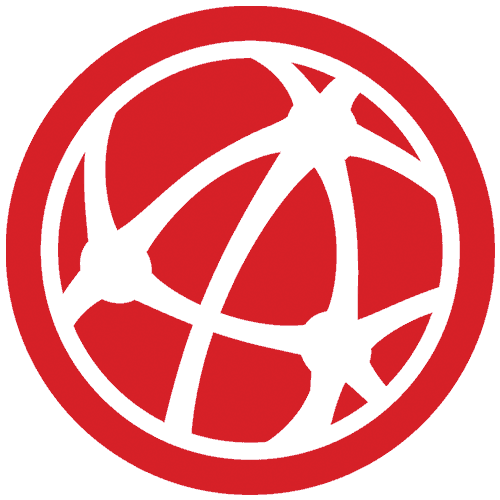 The vScope Core Platform
vScope Core is a platform for smart inventory, documentation and proactive analysis of IT infrastructure. An aid that can easily help IT organizations to become faster, more effective and better informed about IT resources. vScope is suitable for both smaller and larger IT environment, own IT operations, hosting or for cloud solutions. vScope should not be mistaken for a traditional monitoring tool. vScope's support for merging information between several different technology platforms such as virtualization, databases, storage, network equipment etc, enables a much more in-depth analysis of how the IT environment is put together. It also gives an opportunity to overview all of it in one single tool. Further, vScope automatically enables you to find any unwanted deviations, changes or defective configurations in your IT environment before they might turn into serious incidents.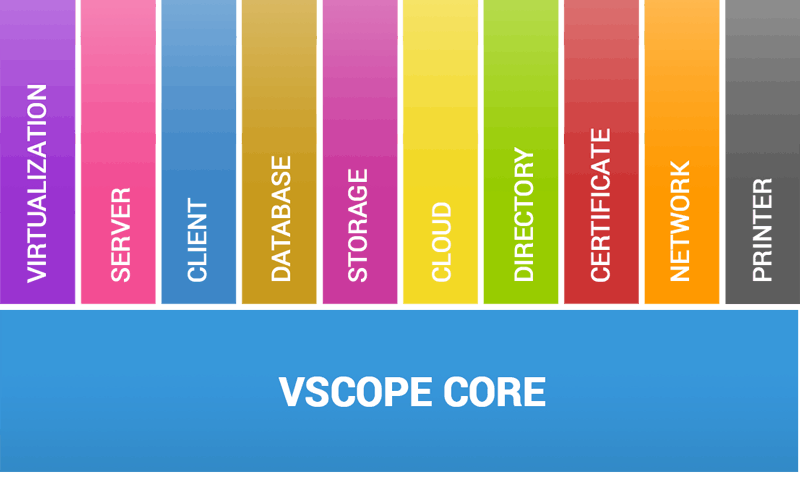 Continous updates
Close collaboration with our customers is today a signature of InfraSight Labs. Together with feedback from hundreds of IT professionals, vScope has developed to not only include advanced technology, but also tailored to fit real user needs. We release new updates and improvements of vScope every month. Current customers can be found in many different business areas, organizations and sizes. Public sectors, large enterprises, hosting companies and IT consultants are daily using vScope to gain better overview and understanding of its IT while operating more effective.
How it works
Once a day (usually night time), vScope takes a snapshot of the IT environment. This snapshots includes everything from virtualization, servers, clients, users, software, processes, services, agents, databases, jobs, different types of storage, switches, cloud platforms etc. Configurations, dependencies, relations between these platforms are then mapped and saved in vScope's own database format. This process is read-only and does not require any write operations except to vScope's own database. Also, no agents are required. This process, the so called "Discovery", usually takes about 1-2 hours depending on the size of the IT environment. Already during the initial Discovery, you can easily get a good overview of your environment in vScope. This means that you will get started with vScope in no time!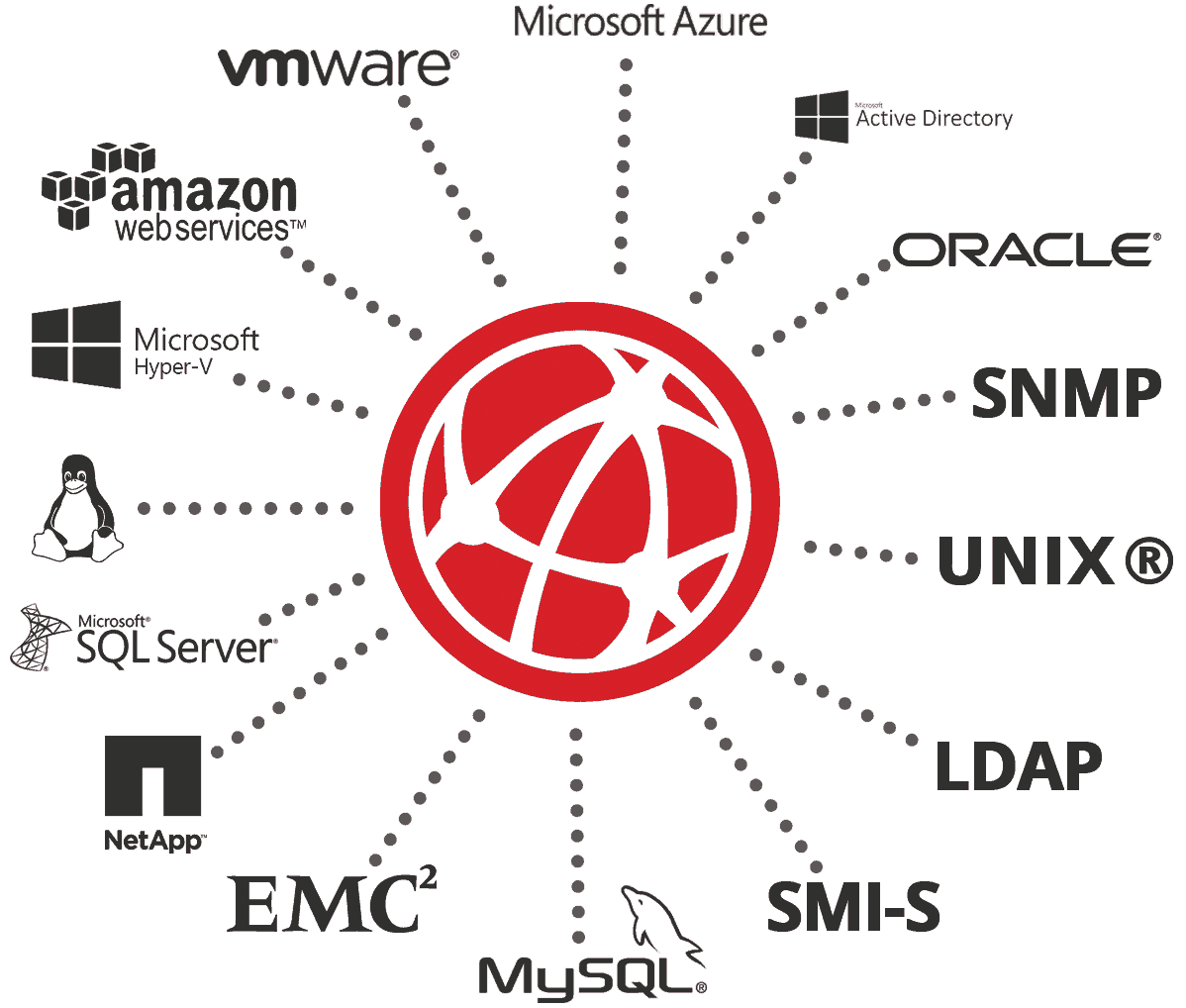 Resource efficient with a proprietary database
Due to our proprietary database technology, all historical data about configuration settings, dependencies or changes within the data center can be stored and reviewed at any time. The vScope database is included in the installation and is stored on the dedicated vScope server. The database is very resource efficient and is therefore able to store in-depth details in many, many years. This enables full traceability of any kind of information that has been discovered since vScope was installed. A very powerful feature that enables trend analysis on a completely new level than before.
Goal: Deploy vScope in your datacenter. We always aim to have as a complete vScope installation as possible

Estimated duration: About 1 hour

Participants: A technician from your organization and a product specialist from InfraSight Labs
An Assisted Trial always starts with an installation of vScope in your IT environment. Usually this is done via screen sharing together with one of your technicians. We are of course also able to visit you at your site if desired (additional travel expenses might apply). The installation itself does not require more than about ten minutes but to ensure that vScope works as good as possible we will also help with configuration. This includes setup of user accounts, profile settings and input credentials about your virtualization, operating system, databases, SAN, web certificates etc. Therefore, we expect the installation to take about 1 hour. For screen sharing, we usually use the web based tool join.me.
Preparations
To make session 1 run as smooth as possible, we ask you to do some preparations:
STEP 1 – Setup a server
vScope is hosted on a (virtual or physical) server in yourdatacenter with the recommended minimum configuration:
– Windows OS*
– 8 GB RAM
– 2 CPU Cores
– 60 GB HDD
– Access and rights to read targets that is to be scanned by vScope
– Java 64-bit (Download here: java download-site)
– The server also needs to be able to reach the installation file from our download-site
*vScope can run on Linux OS too, but the Linux-version does not support discovery of Windows systems (WMI)
STEP 2 – Targets & Creditials
vScope Discoveries requires IP/hostname (targets) and corresponding credentials. Make sure to have these at hand before the installation. We recommend you to configure your vScope installation as complete as possible during session 1 in order to get the most out of your Assisted Trial. Example of credentials:
Targets – What should be scanned (IP/hostname)?
– Address, eg. vCenter.company.local"
– IP address, eg. "10.1.0.5"
– IP range, eg. "192.168.0.1-192.168.0.254" or 10.3.14/22"
Credential – Account information for every platform (username and password)
– eg. User: "Administrator" Password: "password123"
– Please use an existing account or create a specific vScope account
Platforms
– VMware
– Hyper-V (WMI or VMM)
– Windows (WMI)
– Linux & UNIX (SSH)
– Web certificates (HTTP)
– Databases (Oracle, MS SQL, MySQL)
– LDAP & Active Directory
– SAN (SMI-S or NetApp)
– Switches, printers, access points etc. (SNMP)
– Cloud (Amazon or Azure)
STEP 3 – Billing & Licensing
During the installation, we will send you an invoice for the Assisted Trial. Therefore, we will need to set up a billing account for you in our license server. Please browse to https://account.vscope.net and create an account. You will need the following information:
– Organization name
– Invoice address
– Contact person for technical issues and/or an contact person for invoice reference
– Reference number or other similar label
– Paper or a PDF invoice. If PDF invoice is preferred, please provide an email address of where to send this (eg. invoice@yourcompany.com)
License keys that is needed for installation is provided via your billing account during Session 1.
Security
To ensure highest possible security we have adapted following measures:
– All account information is encrypted and stored on your vScope server, in your datacenter
– vScope only operates read-only and is not able to execute any write operations in your environment (except to the vScope server itself)
– No passwords can be viewed, reused for remote login or retrieved by any use
– When it comes to data bases, vScope only reads the corresponding metadata to these. vScope cannot access or ready any of the content stored within the database itself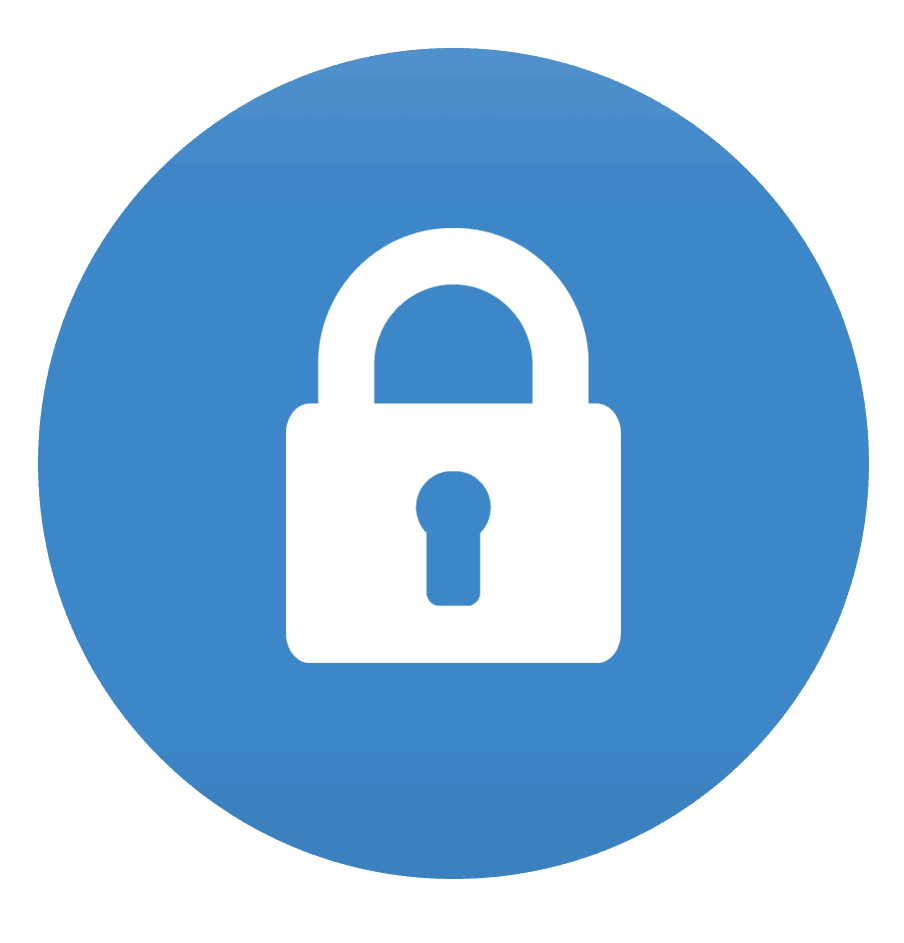 Access – Ports, Firewalls etc.
vScope needs read permission in order to perform discoveries in your data center. The easiest way to enable this is to provide vScope with full read permission. Due to vScope's communication through different APIs and protocols, it might be relevant to review port configurations. Here is a short description about which ports that need to be configured in order to make vScope work as good as possible:
Probes
vScope uses probes to gather data from your IT environment. These are:
– VMware ESXi & vCenter: HTTPs (TCP 443
– WMI: Initiate session on DCOM (TCP 135) and then continues on random port between 49152-65535. For older versions of Windows (XP & 2003): TCP port 445 & TCP port 139 (If you would like to make Windows use a specific port, please read more at http://msdn.microsoft.com/en-us/library/bb219447%28v=VS.85%29.aspx)
– Microsoft Hyper-V (WMI, see above or VMM)
– SNMP: SNMP (UDP 161), secure-SNMPv3 (UDP 10161)
– SSH: SSH (TCP 22)
– Microsoft SQL: Default instance (TCP 1433), SQL Server Browser service (UDP 1434). Other instances: random assigned port
– My SQL: default (TCP 3306)
– Amazon Web Services API (AWS): HTTPs (TCP 443) (external target)
– Microsoft Azure: HTTPs (TCP 443) (external target)
– NetApp API: HTTP (TCP 80) / HTTPS (TCP 443)
– SMI-S default ports: TCP port 5988 or TCP port 5989
vScope's communication with InfraSight Labs
vScope communicates with InfraSight Labs in several ways:
– License & billing account: https://account.vscope.net/… (HTTPS, TCP 443)
– Service functions such as bug reporting, optional secure backup and heartbeat: https://upload.vscope.net/… (HTTPS, TCP 443)
Goal: Educate your organization in vScope and give you additional insights about your IT operations

Estimated duration: About 3 hours

Participants: As many as possible from your organization to spread knowledge and share insights, and one representative from InfraSight Labs
After the installation we will schedule and conduct a workshop. A sales representative from InfraSight Labs will be responsible for, together with you, find a suitable time slot for this occasion. The workshop intend to educate you in vScope. Since the workshop is based on data from your datacenter, this education is held with your organization as starting point which usually is both powerful and interesting. This way, you will not only benefit from vScope's analysis of your data but we can also help building custom documentation, analysis and reports for you to be used right away. During the workshop you may also ask questions or get help with additional configurations of vScope. This occasion is also a good meeting to tailor vScope's functionality to your IT environment.
To make sure that vScope has gathered enough historical data but at the same time give your organization time to work in vScope by yourself, the workshop is scheduled around one to two weeks after the installation.
The total time of a workshop is estimated to two to three hours and is generally conducted via screen-sharing. With an additional fee it is also possible to have representatives from InfraSight Labs joining you at your site.
Goal: Evaluate the trial period and discuss further licensing
After completed workshop, you will have time to use vScope yourself in order to test and evaluate the products full functionality. We from InfraSight Labs will be standby and ready to answer any questions and gather feedback from your organization to ensure that vScope fulfills all your requirements in the best possible way. A sales representative will also be available to discuss any license related issues.
After the trial period has ended you will be able to continue to use vScope with a license agreement without any further technical configurations or starting fees. vScope is installed and ready to be used together with all your data, knowledge and insight you gather during the Assisted Trial.
If you decide to not continue with a license agreement there are no strings attached. Our ambition is that an Assisted Trial of vScope always shall provide permanent value anyhow.