What to use vScope Core for

Documentation
Automatically structure and maintain an accurate documentation of the IT infrastructure.

Analysis
Let vScope take care of analyses and automated health checks of the IT for proactive and efficient operations.

Integration
Make vScope the data collection engine of the IT and integrate quality information with existing systems.
Why vScope Core?
Organizations are becoming more reliant on IT in order to fulfill their business objectives. However, technical barriers separates the environment and the IT organization into siloed units and imposes difficult challenges in order to run efficient and secure IT. What IT organizations need is an easy way to immediately access the information they require for their responsibility. No technical barriers. No dependency on other people. No more spreadsheets with outdated information.
vScope Core breaks the silos of IT and creates a common, collaborative platform for IT organizations to access and distribute information to anyone needing it. Using vScope facilitates transparency in IT operations, lowers the dependency of key people and liberates information to anyone at any level in the IT organization, allowing them to access it without any technical know-how.
About vScope
vScope is a platform for smart inventory of IT that offers organizations a common view for documentation, reporting and analysis of your entire IT infrastructure. By bridging information from multiple technologies vScope can break the silos of IT and provide a common, unified platform for insights relevant many different roles in the organization. The result is increased transparency according to your needs, lowered dependency to key people, more efficient processes and in the end higher quality of IT delivery.
All information about the IT in one place
Gather all information about your IT resources in one place. vScope Core automatically inventories the IT, maps dependencies between resources and allows you to skip manual routines to maintain documentation in spreadsheet format.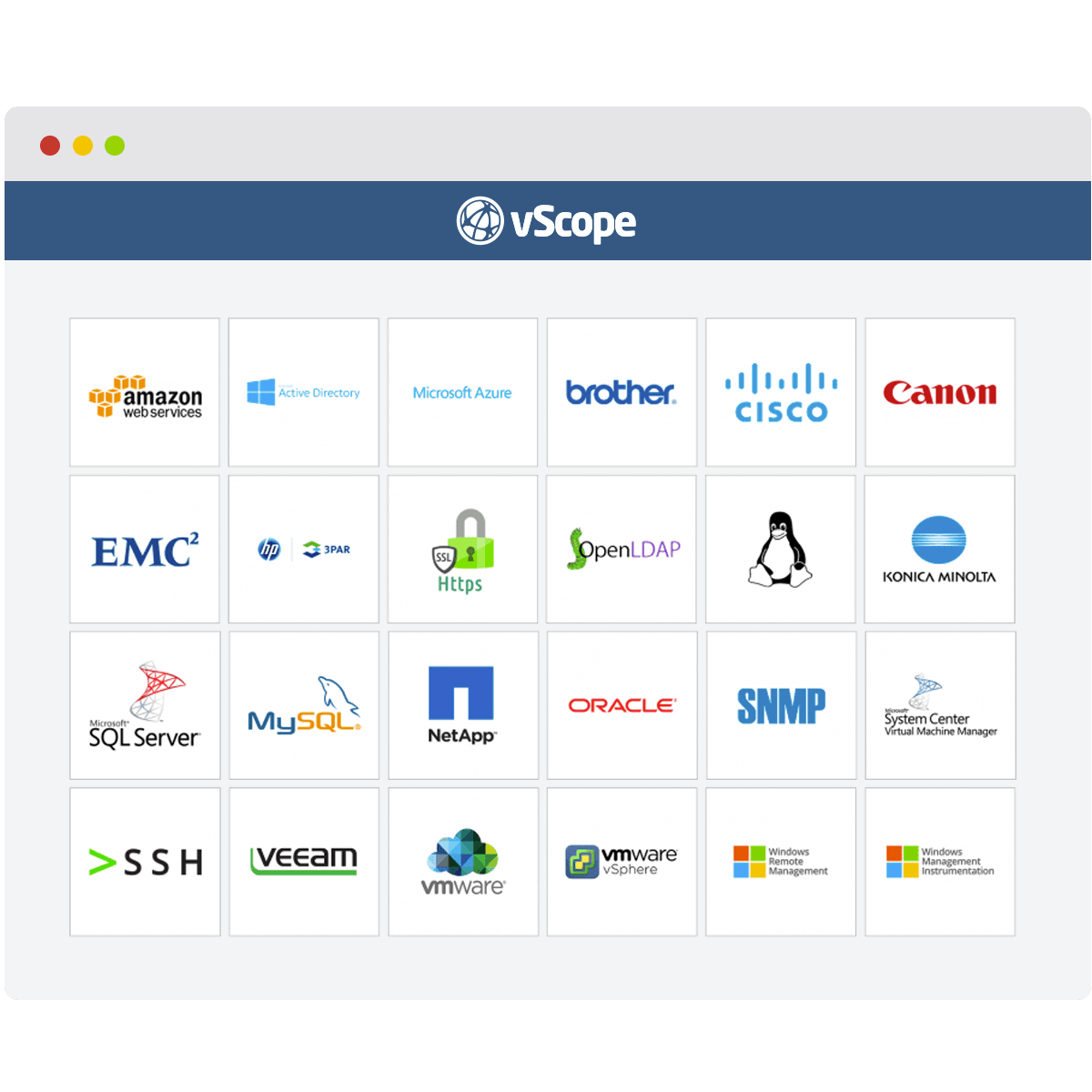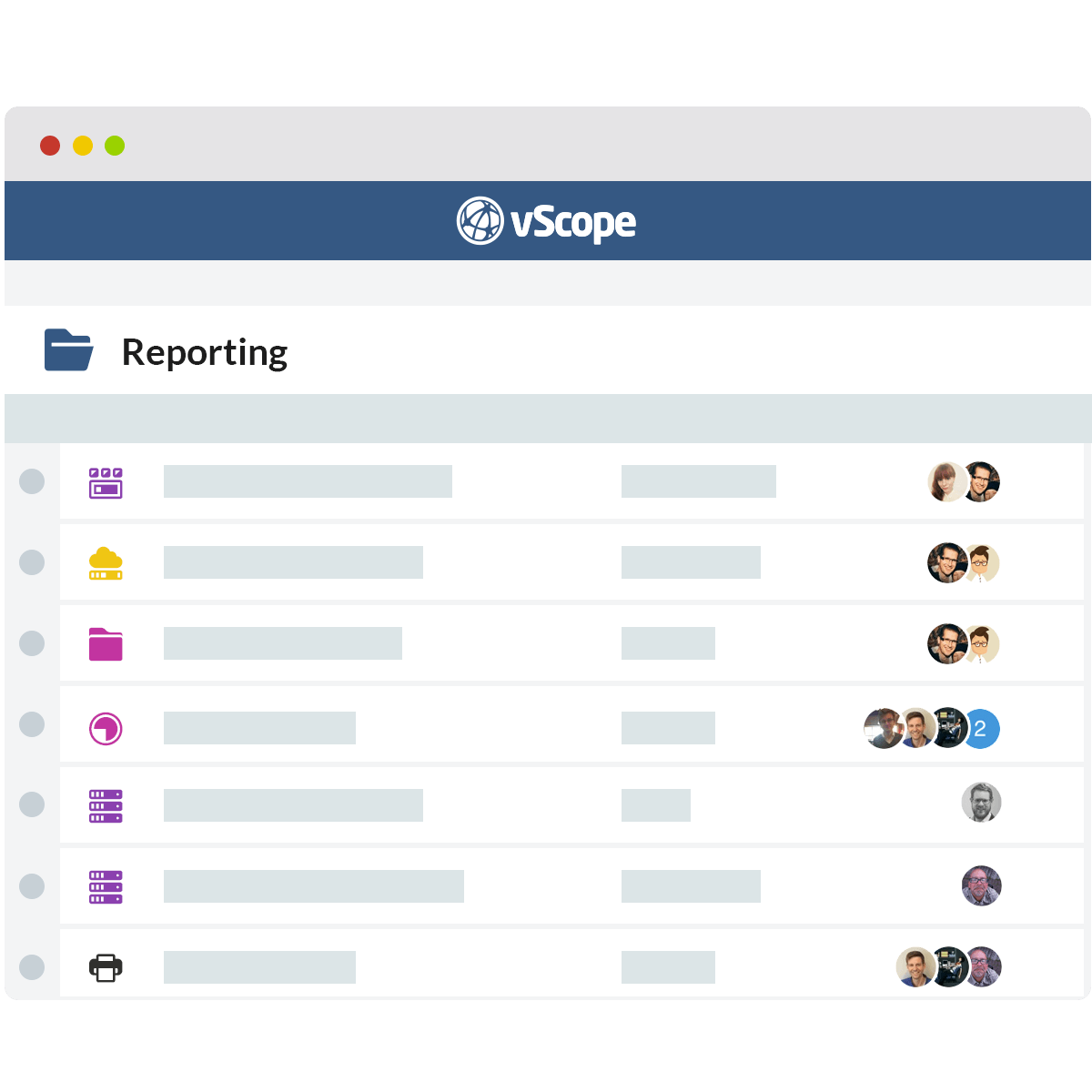 Automate manual routines related to documentation
Replace spreadsheets as your main source of information with a modern platform for collaborative IT documentation. vScope Core's inventory is fully automated which results in increased productivity by making IT staff not having to continuously update configurations in spreadsheets.
Viewing the same information at the same time
In vScope Core everyone in the IT organization will be able to view the same information from different perspectives at the same time. This makes vScope relevant for people in multiple roles of the organization, liberating information and allowing anyone to stay updated about what matters the most from their responsibility perspective.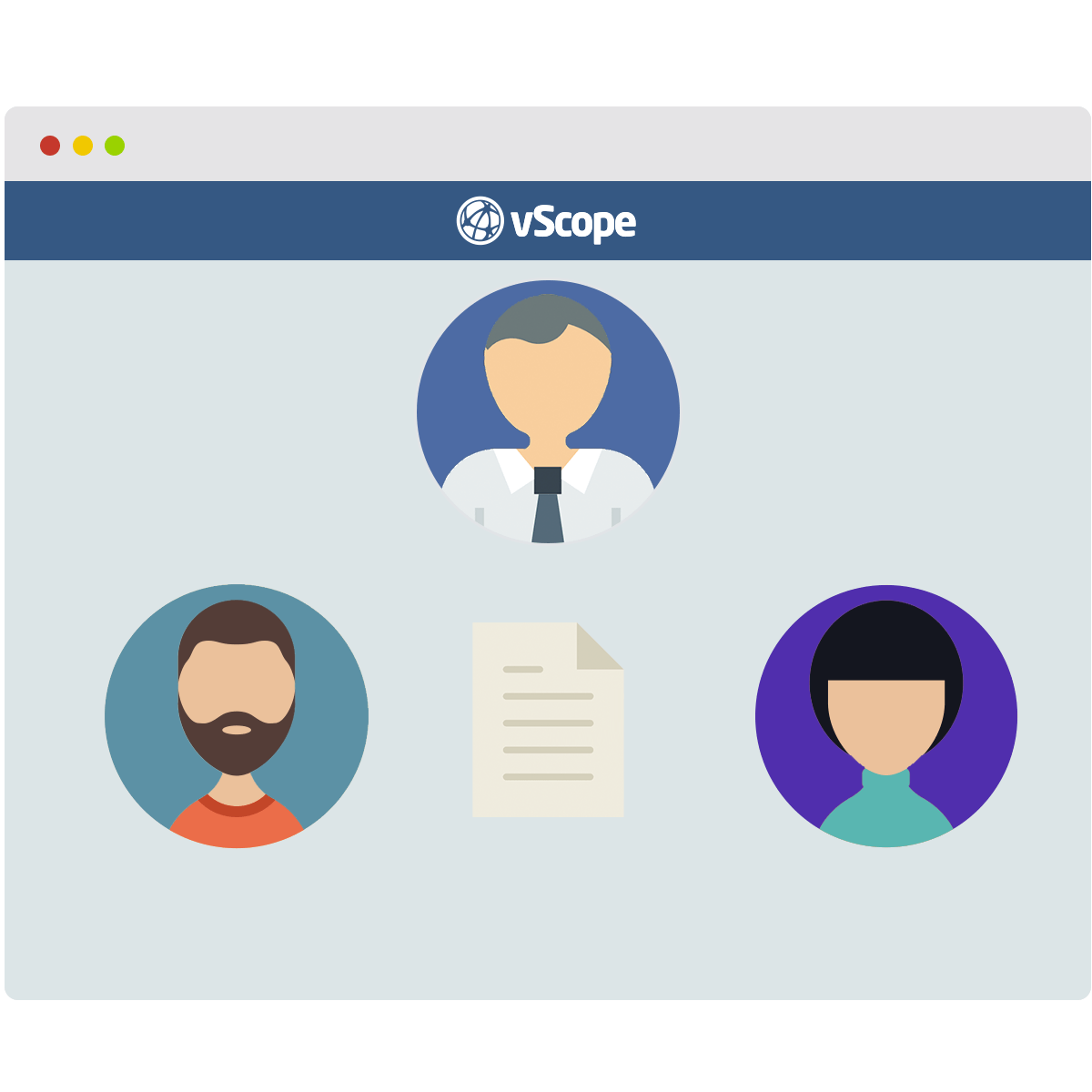 History – all of it
Unlike monitoring and other inventory tools vScope offers the power to go back in time. vScope Core lets you go back to the day the platform was installed. Know exactly what has happened in your environment at any given date and track all changes.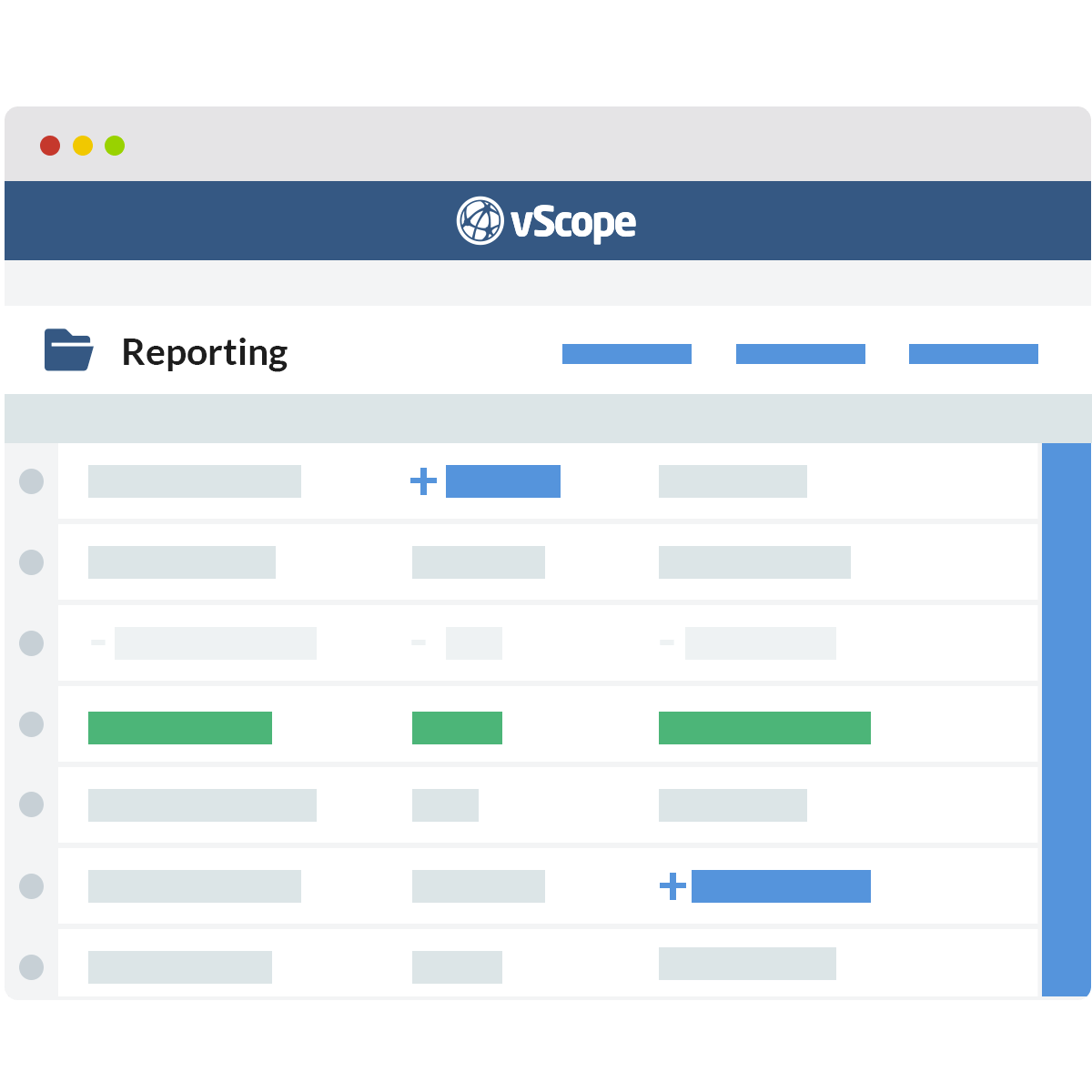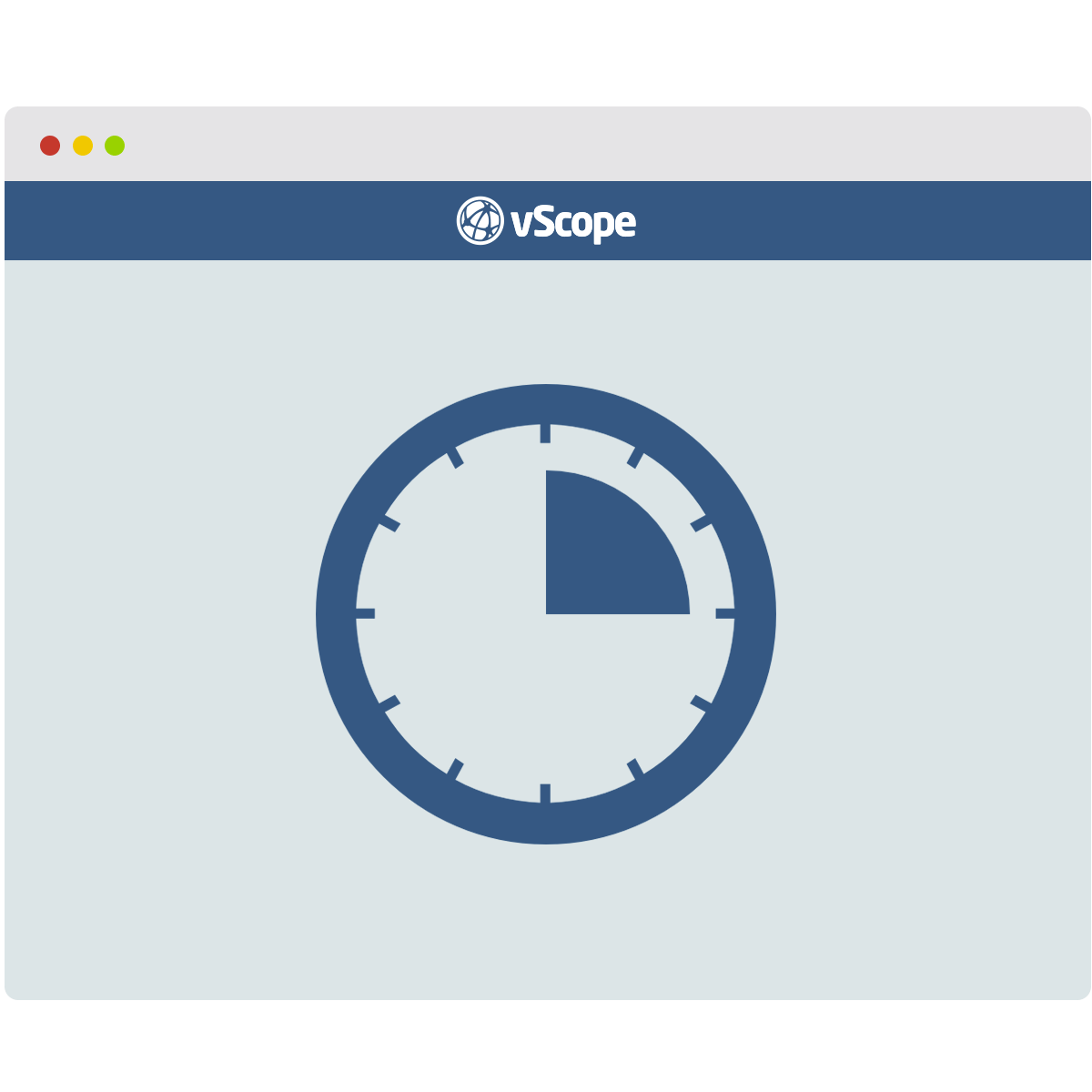 Spend time on more important matters
Setup and ready in minutes, automatic updates and no technical workshops needed to get started. vScope is designed to lower the time spent on maintenance and increase the time spent on getting things done.
What information are you looking for?
Subscribing to products of your choice enables a tailored experienced for your organization's needs.
SERVER
Hundreds of use cases including asset management, security, GDPR and licensing. A best-seller.
VIRTUALIZATION
Another best-seller. Rightsize and optimize the virtual infrastructure for more efficient IT.
Frequently Asked Questions
How is vScope licensed?

vScope is licensed on a subscription based model. Every product is licensed based on so called billable units (BU). For vScope Directory that's a user account, for vScope Server a server OS, for vScope Certficate a certificate etc. In this way you can easily customize vScope for your organizations need.

How can I try vScope?

You can download the platform vScope Core for free on our download page. This will give you enough functionality to get started using vScope. We do recommend you to try vScope Unlimited during a so called Assisted Trial which is conducted together with a product expert from InfraSight Labs. Learn more about our trial concepts.

How is vScope delivered?

Currently vScope is delivered on-prem with an installation that is done on a server in your environment.
1. DOWNLOAD
Install & configure vScope in only a couple of minutes and start inventory your IT.
2. ONLINE TUTORIAL
Learn how to use vScope with resources our online resources.
3. EXPLORE
Evaluate the vScope products, run a trial & explore vScope's functionality.