Make user audits fun by ensuring full insight into Active Directory
vScope Directory, the comprehensive perspective on users, groups and access management.
VSCOPE DIRECTORY
Full access to user account data
Let us present vScope Directory, the module for user access management. vScope Directory makes it easy to overview, report and analyze the Active Directory or any other LDAP Service. With inbuilt analysis, vScope Directory automatically performs daily audits of user- and group settings, passwords, policies and much more to ensure continuous compliance to policies and best practice.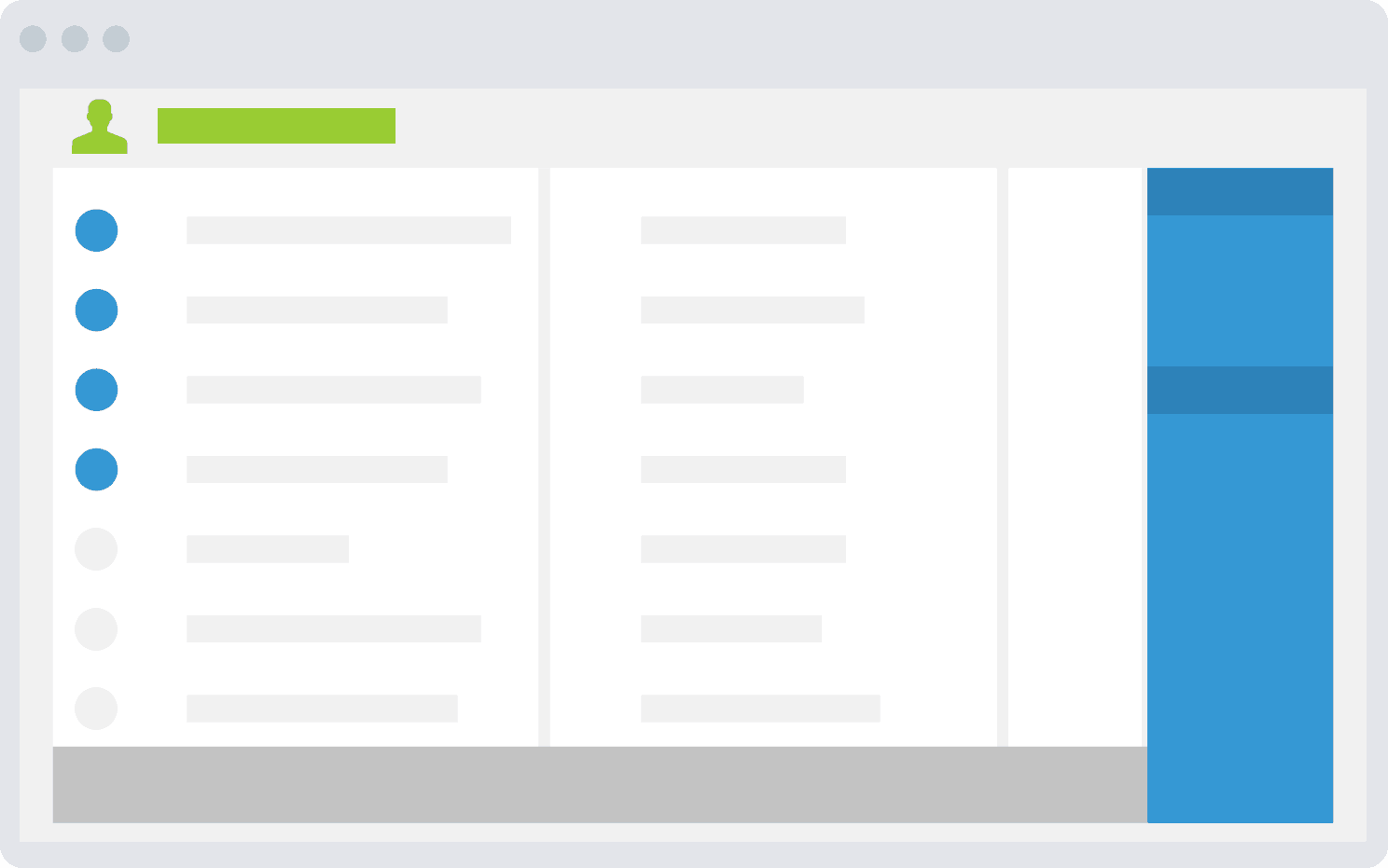 Work faster. Work smarter. Truly understand the directory service
vScope Directory gathers and structures all the necessary information about domains, user accounts, GPOs, OUs and more. Easy access to this information in one single tool make you work smarter and more efficient with user access management.
Keep calm and be proactive!
Overview and pinpoint changes or mis-configurations that may introduce security risks or jeopardies organizational efficiency related to user & access management. Out-of-the-box analytics helps you to continuously assess and runs health checks in your Active Directory.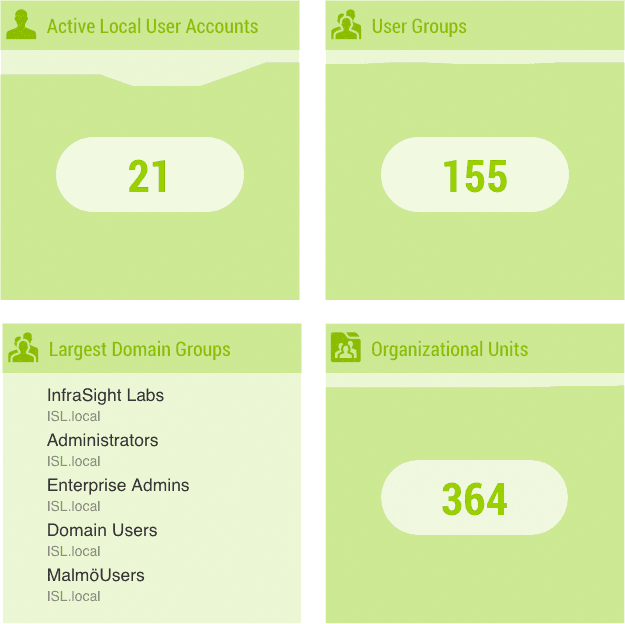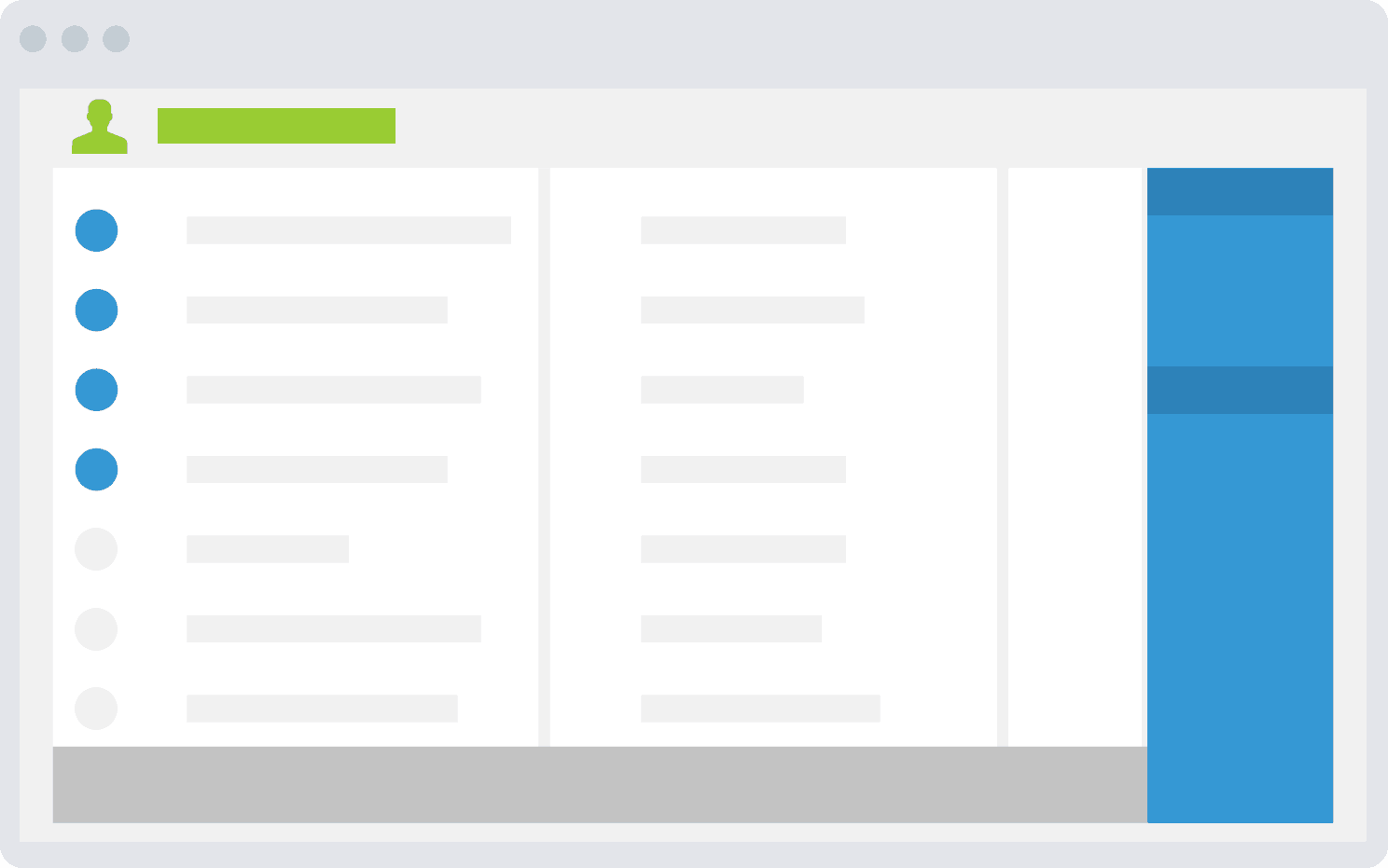 A good start for structured compliance activities
The first step towards security compliance, whether this is spelled out as PCI-DSS, GDPR or anything else, starts with a full audit and control over user access management.
Automate manual workflows
Receive automatic notifications about changes in Active Directory. Why not let a new user trigger the setup of a new employee and the automation of ordering a new workplace?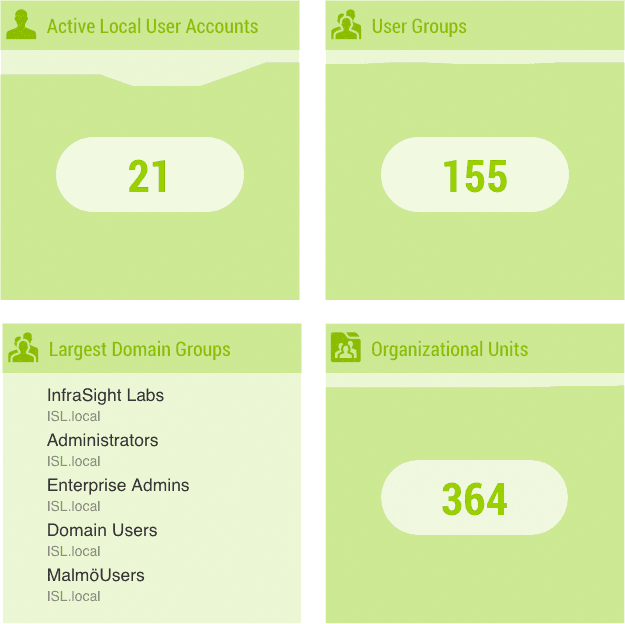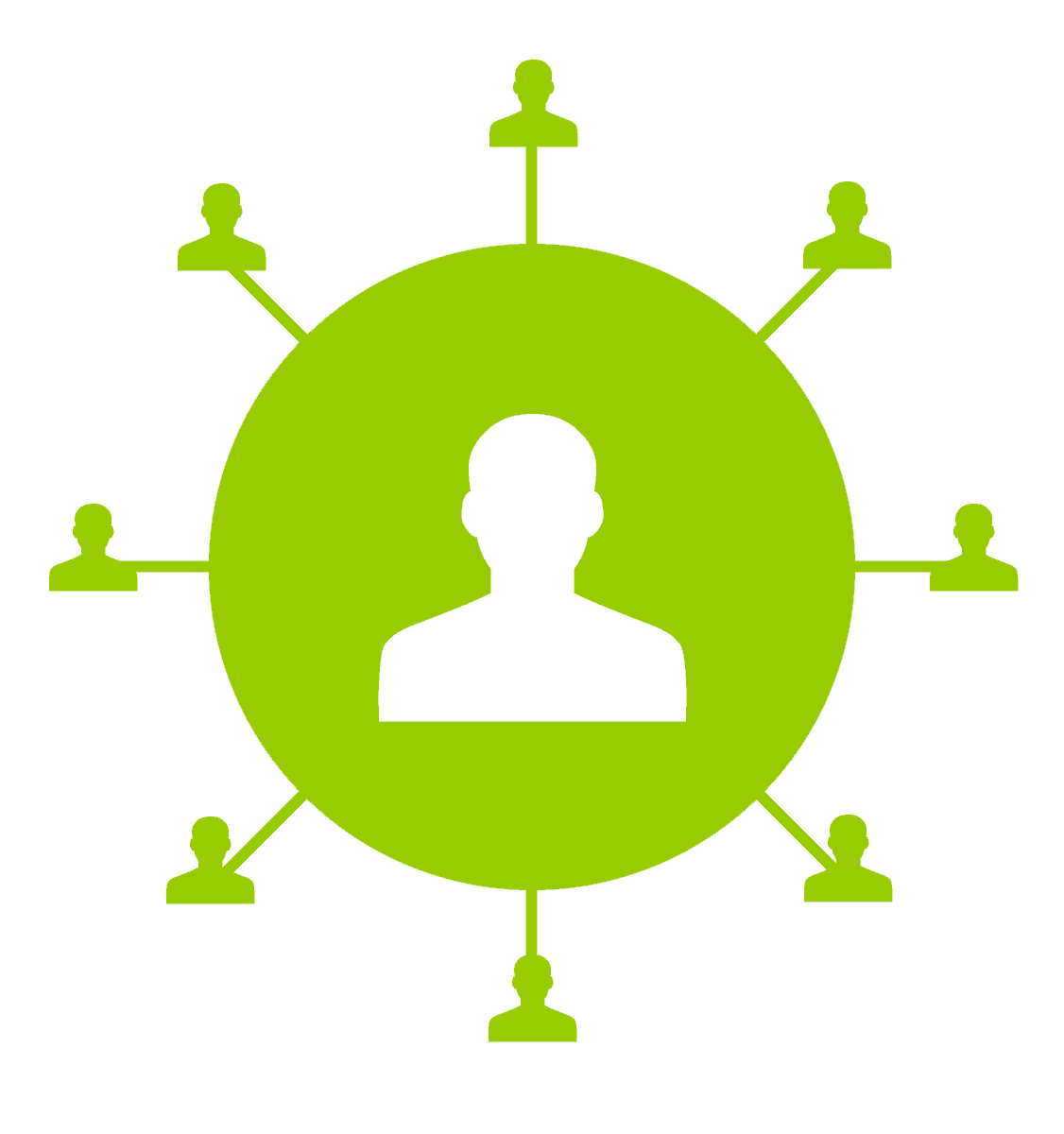 Centralize all information for proactive user access management today!
vScope Directory provide a unified picture of users and groups.  Combined with other vScope products, vScope Directory also show they relate to the rest of the datacenter.
Instant insight through bundled reports
Browse reports which are automatically tailored for your users. Locked-out users, passwords settings, outdated accounts and much more.
Identify duplicate user objects in one click!
Make use of your documentation and quickly find duplicate user accounts in your domain in one single click. Or automate with vScope Tracker.
Who's got access to what and when?
vScope's unique dependency mapping lets IT professionals easily find all users or groups having access to certain resources – or vice versa.
Track your changes. As easy as pie.
Track and overview any changes made in the directory to easily answer the questions who, when, where and what.
Microsoft Active Directory
Bad Password Count
Department
Expired
Full Name
Last Log On
Organizational Unit
Password Age
And 100+ more
User Account not logged in over than 6 months
User Accounts that have expired
Unused Group Policies
User Accounts with an expired password that are logged in on a machine
User Accounts that must change password upon next logon
User Groups with no users
User Accounts with passwords that do not expire
User Accounts that have been locked
And 50+ more