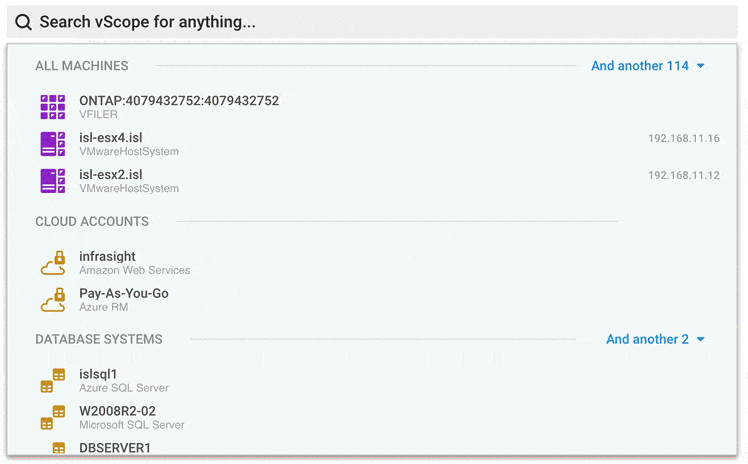 Allt i en vy
Samla all information om din IT i på ett och samma ställe. vScope inventerar och uppdaterar automatiskt data, relationer och beroenden mellan IT-resurser åt dig.
Ordning och reda är nyckeln till effektiviseringar.
vScope är till för alla som behöver hålla sig informerade

Dokumentation
Automatiskt strukturerad och perfekt underhållen dokumentation av IT-infrastrukturen.

Analys
Låt vScope utföra analyser och automatiska hälsokollar av IT:n för proaktivare processer.

Integration
Låt vScope hantera informationsinhämtningen av IT:n och använd den kvalitativa informationen i existerande system.
Nyheter från InfraSight Labs
anton.petersson@infrasightlabs.com
I rollen som Scrum Master ansvarar du för att leda, coacha, koordinera och inspirera vårt utvecklingsteam. Det är en viktig roll som ges både frihet och ansvar i ett snabbväxande produktbolag.
anton.petersson@infrasightlabs.com
How We Saved $8000/Year in Licensing Costs Through a Quick Directory Audit with vScope Optimizing licensing costs can be a tough challenge to
1. LADDA NED
Installera och konfigurera vScope
på några minuter och börja inventera.
2. ONLINE TUTORIAL
Lär dig använda vScope
med våra resurser online
3. UTFORSKA
Utvärdera vScopes produkter, kör en trial
och utforska vScopes funktionalitet.