What is vScope?
The IT industry is packed with tools, solutions and different platforms to improve organization's IT. What is really so special with vScope?
The short version – Elevator pitch
vScope is a platform for smart inventory of IT. With the ability to cross-relate information from any technological platform in the datacenter, vScope enables a new perspective of how professionals view and work with information about their IT.
What can I use vScope for?
Many use cases. All from security, capacity planning, migration project, license management, GDPR, patch management etc.  But to summarize it:
1. A really powerful IT documentation that is actually useful
Automate manual routines related to gathering, structuring, correlating and presenting data with vScope.
2. Smart analysis that guides IT and prevents potential showstoppers at an early stage
With such powerful documentation, why not let vScope take care of running hundreds of analysis on this data to find flaws and deviations from industry best-practice.
Using vScope results in a highly efficient IT that let professionals at multiple levels work smarter by allowing them to better understand what their IT really looks like.
3. Integration
By using vScope's data collection engine you will be able to increase the value of other systems by integrating the data. Some examples are ServiceNow, PowerBI or your invoicing system which all relies on accurate and updated data. That is what vScope is for.
Cornerstones in vScope
vScope Core
vScope Core is the platform that can collect and correlate data coming from several different siloed data sources. All data is discovered without the use of any agents which enables very low (if any) maintenance. vScope Core is free to download and use. However, the data is limited but good enough for several basic but valuable features.
vScope Limited
In order to get started using vScope Core you will need a license. You can either license some vScope Products on the platform or you can use the free option that is available for everyone. vScope Limited is the name of the free version of vScope and you can try it out today!
vScope Products
To get full access to data, you will need to add products to the platform. The products are dedicated to different technologies in the datacenter and allows you to unlock new tags (information) and analysis (called Tracker cases). Eg. vScope Directory will add in-depth information about users, groups and domains to vScope.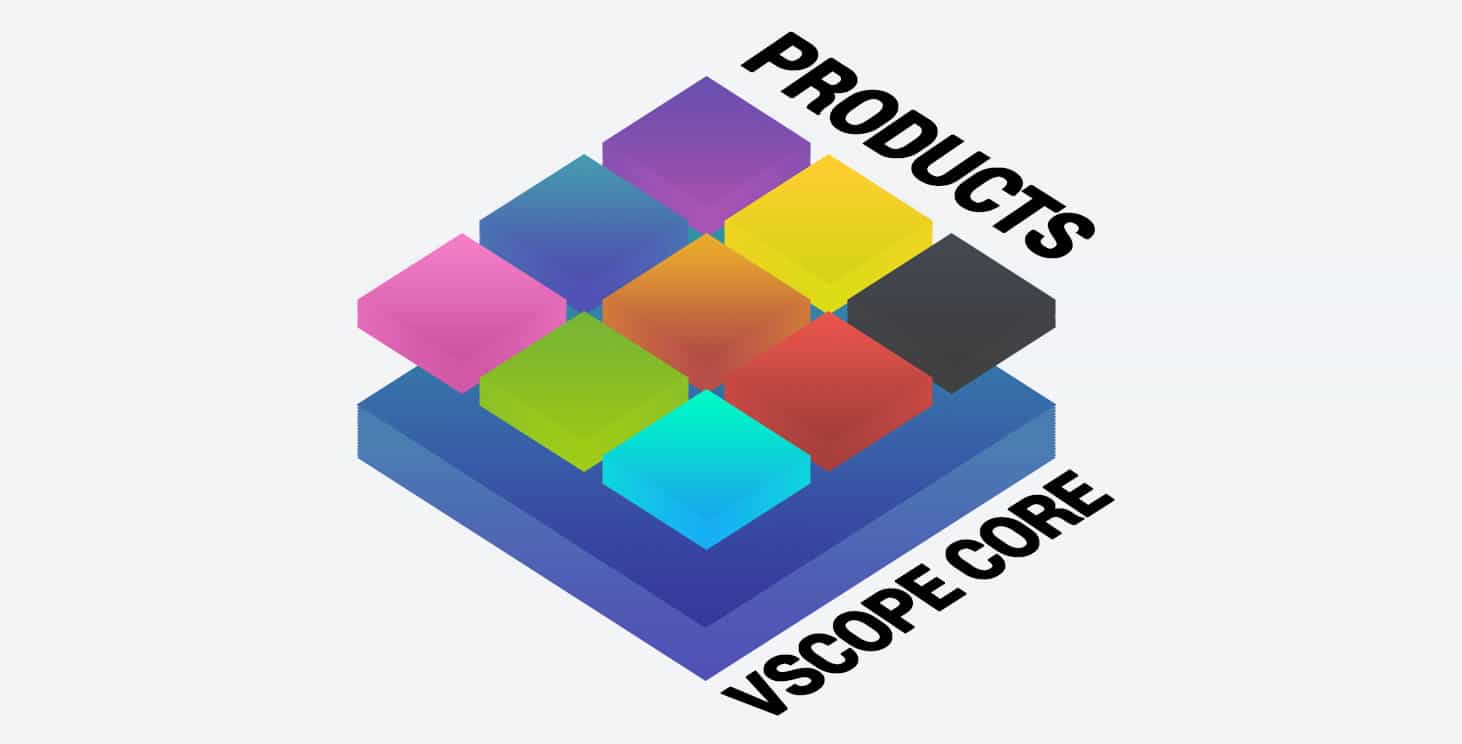 Since everything in a datacenter is connected, all vScope products integrates seamlessly into the platform and enables synergies that are not available in any other IT-tool. For instance, by adding Directory and Server to vScope Core you can drill down from a user account, to the servers it is logged in to, looking at the application of this server and then find all domain admin accounts that can access this certain server…and so on.
Learn more about vScope Products
I already have several tools, I don't need another one…
vScope is not a tool. vScope is a discovery platform, an IT-library that lets you browse your IT in a completely new way. While tools are tiny, siloed peepholes into the IT, vScope provides the big picture and understanding of complex relationships and dependencies that takes hours of manual work to understand.
Okay, we already have a CMDB/Monitoring/Log-analysis
vScope is none of these. Sure, vScope can be used as a multipurpose CMDB, a proactive monitoring tool and a easy to overview log analysis platform. But it also enables much more use cases than any CMDB, monitoring or log analysis tool can provide.
Read more about the different use cases on:
To break it down:
1. CMDB
A CMDB requires a lot of manual work and detailed routines to ensure that data is updated and relevant. vScope is not a true CMDB but it automates data gathering and complex correlations – leaving IT to spend resources on more important matters. If your organization already have implemented a CMDB – vScope's powerful discovery engine can be integrated to feed this CMDB with high quality data and relations.
2. Monitoring
With a monitoring solution, it is possible to track certain metrics of eg. switch load, service accessibility, CPU-spikes and more. However, monitoring will never provide you with enough information to investigate any incidents further. vScope is proactive monitoring, helping you identify potential showstoppers at an early stage to lower the need for real time monitoring.
Also, by complementing real time monitoring solutions with vScope, IT will benefit from a powerful visualization of how the underlying infrastructure is configured so that root-cause analysis of the incident can be done much faster.
3. Log analytics
Log analytic tools are a great way to drill down and to find certain configurations and events that occurs in the data center. However, writing these scripts often requires extensive technical skills. It is also hard to correlate data between different platforms. It requires multiple scripts which means that the data ends up in spreadsheets where it has to be correlated by hand.
vScope's discovery actually includes some scripts already. The difference is that the result is correlated by vScope which means that it can easily be visualized in form of tables, graphs and other views.
If scripting is still important for your organization you can actually integrate data from vScope in the scripts to automate many input variables in the script such as IPs, server names, file systems, user accounts, etc. Very neat!
Can I integrate vScope with my existing IT setup eg. CMDB, HelpDesk?
Yes, vScope comes with an open REST API that allows any licensed organization to make use of vScope's data in other systems. We will gladly provide you with more information on this matter upon request.
Here is a blog post to get you started
How can I learn more?
You can contact us at any time (and we will answer as soon as possible) by:
1. Using the chat widget on this page 

2. Contact us by using the form below
3. From within vScope using the support function in the sidebar: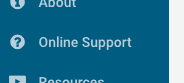 You can also try vScope for free by downloading vScope Core or have a look at the video page.