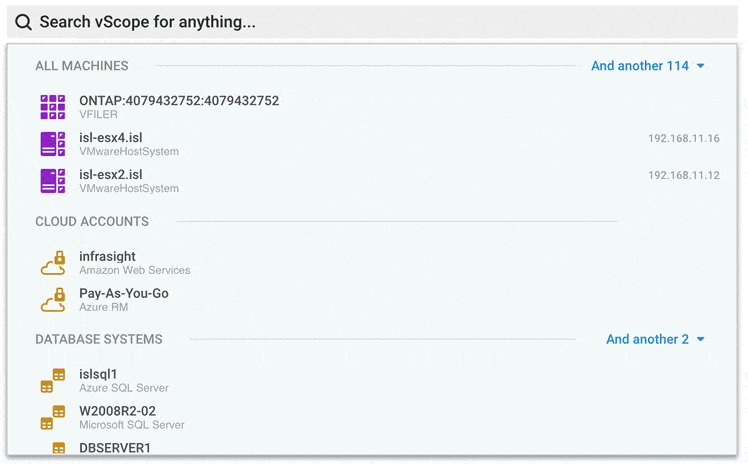 Break the silos of IT
Organizations are becoming more reliant on IT in order to fulfil their business objectives. However, technical barriers separate the environment and the IT organization into siloed units, increasing dependency to key people and impose difficult challenges running stable and secure IT.
vScope brings the business perspective to IT and helps organizations make smarter decisions, maximize ROI and run efficient IT through increased visibility and transparency in the datacenter.
Visualize all IT information on the same platform
vScope is for anyone in need of staying informed

Documentation
Automatically structure and maintain a perfect documentation of the IT infrastructure.

Analysis
Let vScope take care of analyses and automated health checks of the IT for proactive operations.

Integration
Make vScope the data collection engine of the IT and use of quality information in existing systems.
News from InfraSight Labs
Karl Nordström
How our platform vScope relates to GDPR and our efforts to live up to the requirements of GDPR May 14th, 2018
Learn more
VSCOPE CORE PLATFORM
vScope Core is a highly versatile platform for inventory of IT infrastructure.
PRODUCT OVERVIEW
Customize your vScope experience with multiple products on one common platform.
1. DOWNLOAD
Install and setup vScope within
minutes and start inventory.
2. ONLINE TUTORIAL
Learn how to use vScope with
online training resources.
3. EXPLORE
Evaluate vScope products, run a trial
and explore vScope's functionality.