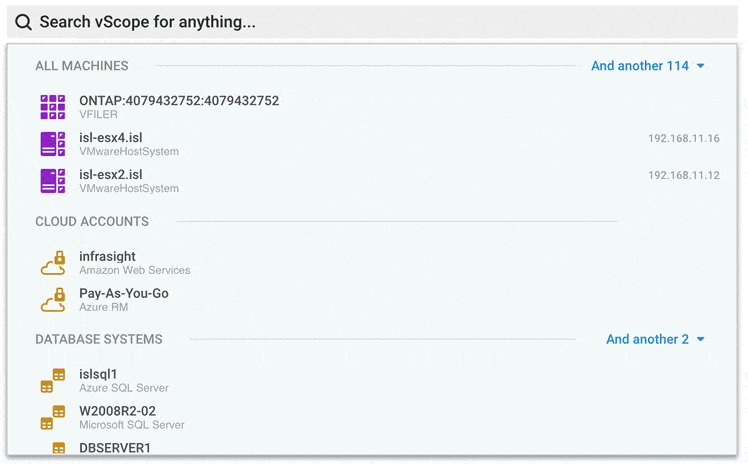 Break the silos of IT
Organizations are becoming more reliant on IT in order to fulfil their business objectives. However, technical barriers separate the environment and the IT organization into siloed units, increasing dependency to key people and impose difficult challenges running stable and secure IT.
vScope brings the business perspective to IT and helps organizations make smarter decisions, maximize ROI and run efficient IT through increased visibility and transparency in the datacenter.
People work smarter. Operations run smoother. Delivery excels.
Visualize information and understand the big picture of what the IT really looks like. With vScope, team members can easily share, distribute and communicate important information across both organizational and technological silos.
vScope helps organizations with…

Analysis
Let vScope take care of analyses and automated health checks of the IT for proactive operations.
News from InfraSight Labs
anton.petersson@infrasightlabs.com
Saving $8000/year in licensing costs through a quick directory audit with vScope Licensing usage can be a tough challenge to track. This means
Learn more
VSCOPE CORE PLATFORM
vScope Core is a highly versatile platform for inventory of IT infrastructure.
PRODUCT OVERVIEW
Customize your vScope experience with multiple products on one common platform.
1. DOWNLOAD
Install and setup vScope within
minutes and start inventory.
2. ONLINE TUTORIAL
Learn how to use vScope with
online training resources.
3. EXPLORE
Evaluate vScope products, run a trial
and explore vScope's functionality.