VSCOPE

The holistic approach to IT management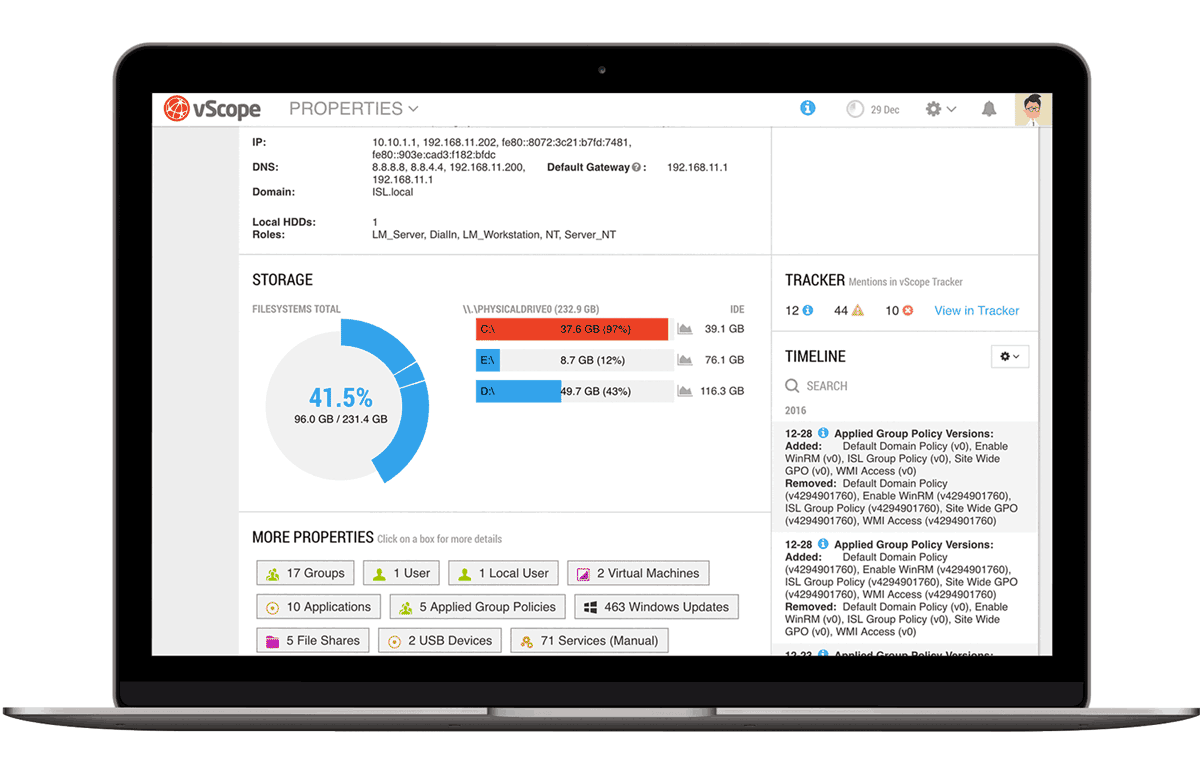 IT documentation deluxe
IT Asset Management at its best. Automated IT documentation. Browse, filter or search across the whole datacenter from one single view. Easily create reports, schedule distribution, track changes and share with co-workers.
Data-driven analysis
Data-driven analysis proactively helps identify risks, opportunities, deviations and changes. IT management becomes easy when guided by vScope – A digital expert consultant.
I had tried for months in other products
to do what vScope did in a minute!
Per Haddäng, Service Runtime Manager at Volvo IT
WHY VSCOPE
Do more with less
What business does not rely on IT these days?
Maintaining high quality IT with minimum risk is a critical mission. Increasing complexity and the lack of accessible and reliable information about IT put this mission at risk.
Therefore vScope – The holistic approach to IT Management.
Secure high quality of service

Proactively mitigate risks and reduce stress

Identify cost savings

Increase productivity

Keep everyone well-informed and up-to-date
NO AGENTS
Installed and configured in 15 minutes CUSTOMIZE

vScope Products
One platform – several products
Cloud
Cloud services configuration, changes and cost control.
Network
Structure information about network devices.
NEWS
Explore InfraSight Labs
CASE
A holistic approach to IT for Deloitte
Deloitte use vScope to identify trends and potential threats in an early stage.