Our mission is to empower organizations of all sizes and industries to achieve greater productivity, lower IT costs, and mitigate risks through our innovative IT asset management platform, vScope. We are committed to providing customer-centric and personalized sales and support to ensure that our customers receive maximum value and achieve their unique goals.
By bringing all information about the IT envrionment in one place and providing flexible and easy-to-access insights, we strive to make technology easy to use and accessible to everyone.
All you need to know about your IT in one place
Our product, vScope, is a highly flexible and easy-to-use platform that gives you a complete view of your IT environment in one place. Our all-in-one solution helps you save money, enhance security, and work more efficiently.
See your IT environment in full, including all relationships, history, and context

Find opportunities to save money and optimize resource allocation

Enhance security by identifying complex dependencies and analyzing risk

Improve teamwork and streamline operations with fully customizable reporting and dashboards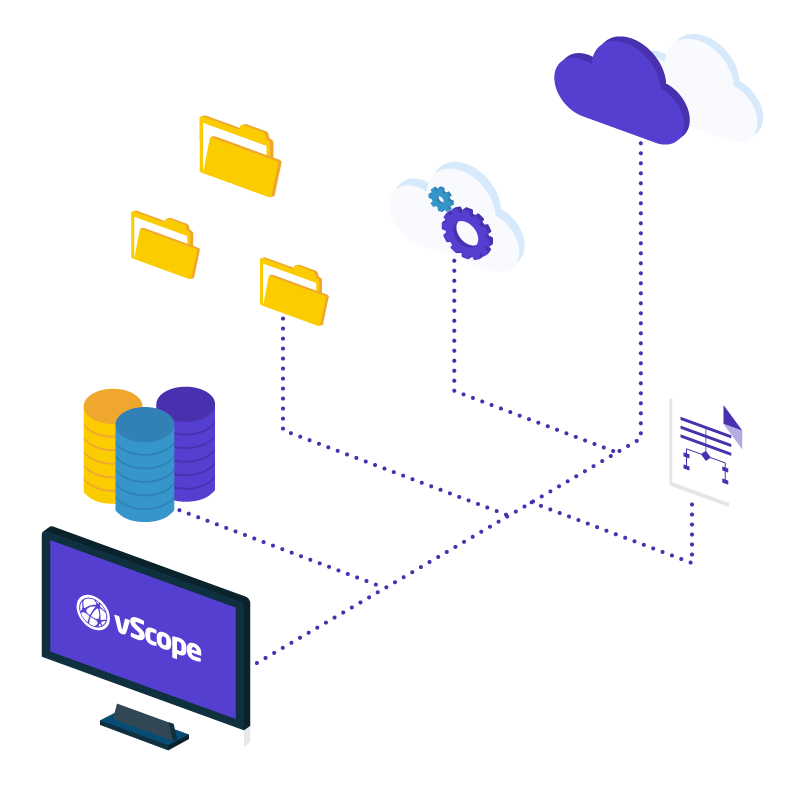 Career
InfraSight Labs offers exciting opportunities in a rapidly changing environment. We are a fast growing company and are always looking for new colleagues to join your team.
Partner
With our Global Partner Program you can join our mission of making IT smooth, efficient and fun as a partner. Learn more about how you get started on our partner page.
License & Billing
To manage your organization's billing details or licensing settings of a vScope installation you will need to login to the License & Billing service.
Contact us
Fill out the form to get in touch